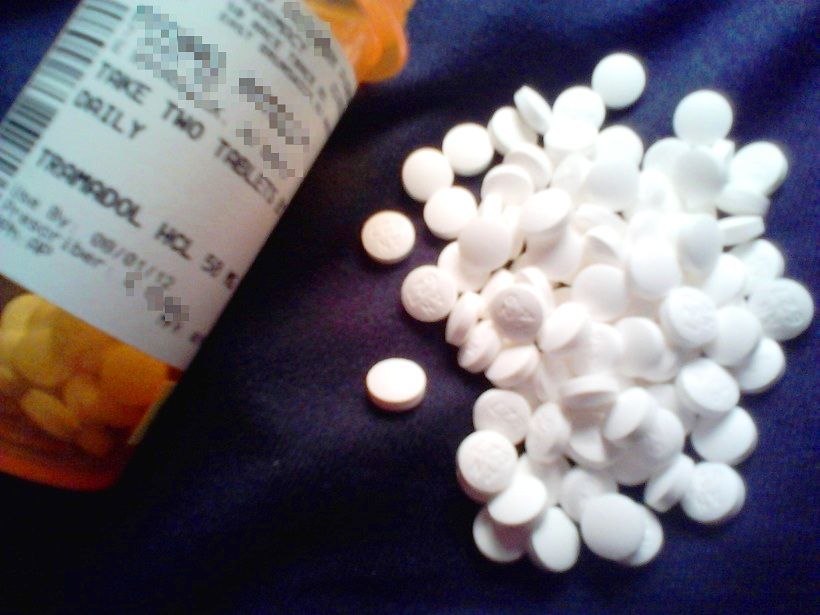 A British woman has been sentenced to three years in prison for smuggling painkillers into Egypt, according to multiple news reports. Laura Plummer, a 33-year-old from Hull, England, was first arrested in October with around 300 tramadol tablets in her suitcase, according to Reuters.
Tramadol is legal in Britain with a proper prescription, but it's a banned substance in Egypt, where it's considered the country's most abused drug, The Guardian reported. It's illegal not only to take personally but to transport or distribute. Plummer has said the pills were for her partner, who is an Egyptian man, and that she didn't know they were illegal. Her family has previously presented medical records demonstrating that he had been in an accident and suffers from chronic back pain that requires medication, according to The Guardian.
"It is illogical that she was dealing in tramadol," Plummer's lawyer, Mohamed Othman, told Reuters while explaining that Plummer's actions had no criminal intent. "She had only 320 pills. Even the plane ticket is almost double the price of those pills."
Tramadol is a synthetic opioid medication used to relieve moderate sources of pain. In the United States, the Drug Enforcement Agency classifies tramadol as a Schedule IV drug, which puts it in the same category as Xanax or Ambien. The DEA considered Schedule IV drugs to be low-risk for abuse and physical dependence. However, some research has indicated that tramadol is more addictive than previously believed. In Cairo, around 60 percent of rehab patients are admitted for tramadol addiction, according to Al Jazeera.
At the equivalent of around $3 for 10 pills, tramadol is appealingly affordable, Al Jazeera reports. It's often sought in Egypt as a heroin substitute, and recent data indicates that the helpline for Egypt's drug control fund receives more calls related to tramadol than any other substance, reported The Guardian. Its role as a sort of poor man's heroin is consistent with the role prescription painkillers have come to play in fueling the opioid crisis in the United States, as outlets like The Guardian have reported.
Egypt isn't the only country with strict laws around tramadol and similar substances; there are "dozens" of others where the same set of circumstances could have unfolded, according to The Independent.
"He did not even know she was bringing them," Plummer's sister, Jayne Synclair, said according to the BBC. "She was doing it to be kind. How can you be sentenced to three years just for being kind?"