Trampoline Spring Impales Young Boy's Back in Freak Accident: 'It Could Have Been So Much Worse'
A British boy narrowly avoided life-threatening injuries after a freak trampoline accident last weekend in eastern Lincolnshire.
Jamie Quinlan, 12, was jumping on a trampoline in his friend's garden last weekend when a large metal spring broke off the trampoline "mid-bounce" and catapulted into his back. The spring ended up embedded around six centimeters into Jamie's back, remaining lodged there for over 10 hours, requiring emergency surgery and an overnight stay at Sheffield Children's Hospital.
Jamie told local newspaper the Louth Leader that he was bouncing on the trampoline when he suddenly felt a "strange and heavy" sensation in his back, followed by intense pain and shock. Once the spring was removed, he was left with a deep hole in his back, just below his left shoulder blade.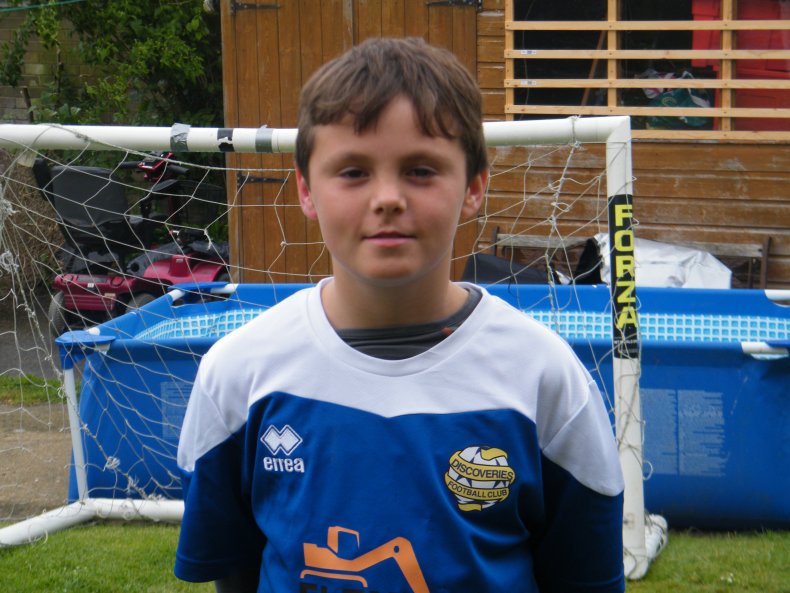 Jamie told the Leader on Wednesday: "When I was in the waiting room there, I was really nervous. It took them about 10 minutes to actually get the spring out of my back."
He continued, "The doctors in Louth and Sheffield said they had never heard of something like this happening with a trampoline."
Jamie is now on the upswing, although he is still healing from the accident. Ian Quinlan, Jamie's father, told Newsweek on Thursday, "He's OK. He's very bright — it could have been so much worse, it still hurts because, obviously, it pierced his back, so it's a healing process."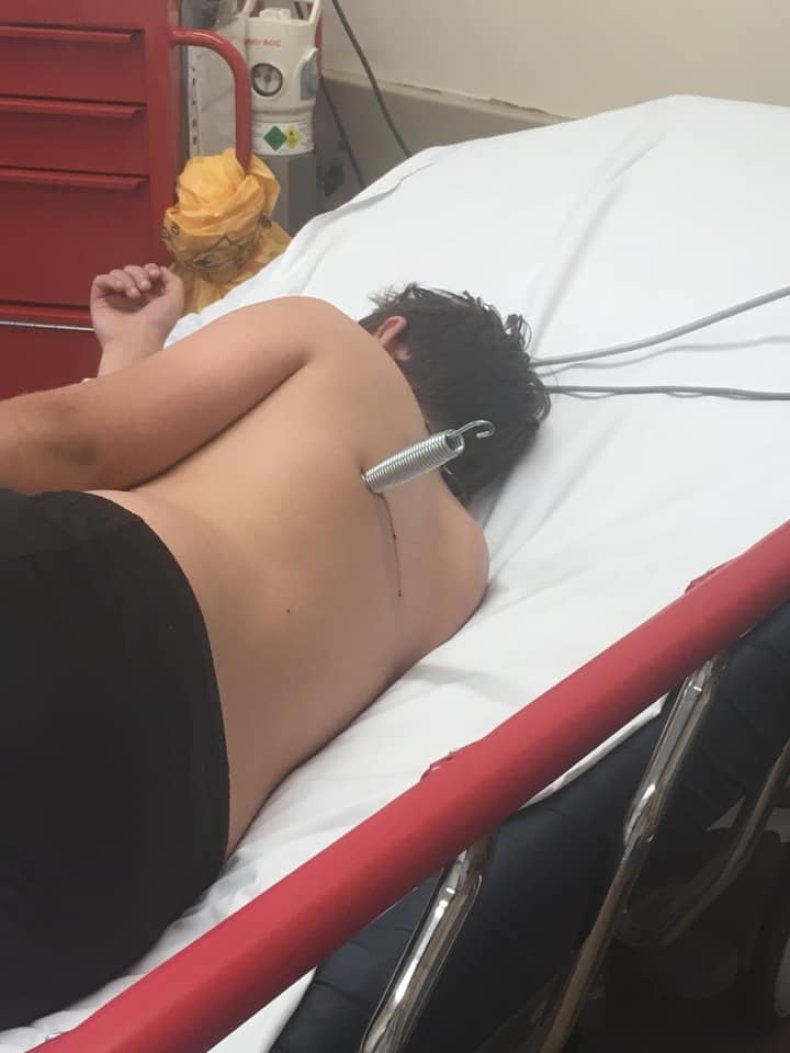 Ian Quinlan had been called over to the house and he rushed his son to Louth Hospital. By the time they arrived, Jamie was on the brink of fainting — all while the large metal spring was still embedded in his back, according to the Leader.
Jamie told Newsweek with a bit of a laugh, he's now feeling "much better" than when he had a cylinder in his back. Although he sometimes has a feeling that the spring is still in his back, and "when I stretch it hurts, but when I'm still, it doesn't."
Jamie said that while he wouldn't tell people to avoid trampolines, he does urge caution: "Be careful of them, they don't seem as safe as they look," adding, "and parents should be aware of what their children are doing on it."
When asked whether the trampoline he was on had been broken, Jamie seemed to think so: "I saw some springs coming out of it."
"I want people to be aware of how dangerous trampolines can be if there's no cover on the springs, or if there's a gap," Ian Quinlan told the Leader. "The spring had come off the trampoline like a bullet. If it had hit elsewhere on Jamie's body, in his head or throat, we could have lost him."
Jamie's father added: "Children are the most important things in our lives, so people need to be aware of the dangers in their own back garden."