LGBT Groups Object to Federal Lawsuit That Seeks to Reverse Trans-Inclusive School Athletic Policies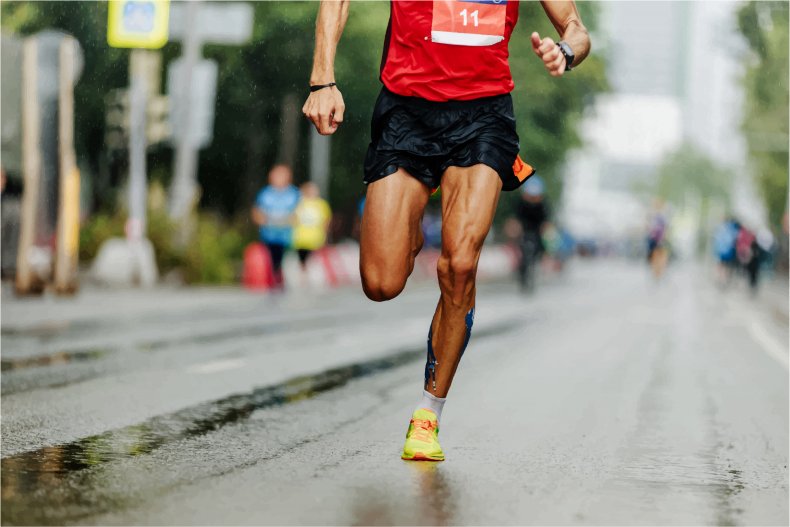 A new federal lawsuit seeking to challenge trans-inclusive school athletic policies is receiving backlash from LGBT organizations, who view the action as the latest maneuver in a string of public attacks on transgender students.
Filed Wednesday in the District of Connecticut on behalf of three cis female high school students, the lawsuit alleges that individual school districts are violating federal civil rights law by requiring the girls to compete with their trans female peers.
One of the groups behind the lawsuit, the Alliance Defending Freedom, has drawn scrutiny for its history of pursuing religious liberty cases that often aim to curtail LGBT rights. The alliance is a Christian-aligned professional organization of attorneys that advocates for conservative causes and sponsors training seminars for individuals emerging in the legal profession.
In 2014, Erik Stanley, one of the group's senior counselors, said that "the endgame of the homosexual legal agenda is unfettered sexual liberty and the silencing of all dissent."
A previous version of the website for the group's fellowship program describes its mission as seeking "to recover the robust Christendomic theology of the 3rd, 4th, and 5th centuries.
"This is catholic, universal orthodoxy and it is desperately crucial for cultural renewal," the site previously stated.
Sasha Buchert, a senior attorney with the LGBT civil rights organization Lambda Legal, said in an interview with Newsweek: "These are concerted efforts being promoted and pushed by right-wing extremists and ultra-conservative groups. These aren't organic lawsuits, they're masterminded by these groups. It's part of a longer trajectory."
Buchert objected to the entrée of the alliance into a socially-fraught issue that should not, she says, be litigated in bad faith.
"It is always important to have constructive conversations to discuss concerns people have. I don't think it helps anyone to diminish people's fears," she added. "But I do think it's helpful to point to real-life examples of where inclusive policies have been successfully established and have been in place for many years."
Title IX of the Education Amendments of 1972 prohibits discrimination on the basis of sex in federally funded educational programs. The law has long been interpreted to guarantee opportunities for equal athletic achievement among the sexes, despite intrinsic biological differences that might otherwise crowd out such achievement.
The Women's Sports Foundation notes that "there has been a steady increase in the participation of American women at the Olympics since the passage of Title IX," for example.
The lawsuit has stirred mixed reaction for its invocation of a civil rights law that was enacted to correct an imbalance among the sexes in scholastic opportunity—not, as advocates contend, to act as a wrench to exclude trans participation in school sports.
"The marginalization of trans student athletes is rooted in the same harmful history of gender discrimination and stereotyping that has impeded the achievement of gender equality in sports as a whole," Shayna Medley and Galen Sherwin of the American Civil Liberties Union wrote in 2019, when this controversy started to accelerate.
"The truth is, transgender women and girls have been competing in sports at all levels for years, and there is no research supporting the claim that they maintain a competitive advantage," they added.
The Connecticut Interscholastic Athletic Conference, a defendant in the lawsuit, said in a statement that it is "committed to equity in providing opportunities to student athletes in Connecticut."
In addition to athletics, trans people have recently been singled out in prominent litigation for their use of bathrooms corresponding to their gender identities and in employment discrimination cases.