Biden is the First President to Issue Transgender Day of Visibility Proclamation
Today is the Transgender Day of Visibility, and President Joe Biden marked the occasion by becoming the first U.S. president to issue a formal presidential proclamation recognizing the occasion.
In the proclamation, Biden praised the transgender community for "generations of struggle, activism, and courage that have brought our country closer to full equality for transgender and gender non-binary people in the United States and around the world."
Along with officially designating March 31, 2021, as Transgender Day of Visibility, the president also called upon "all Americans to join in the fight for full equality for all transgender people."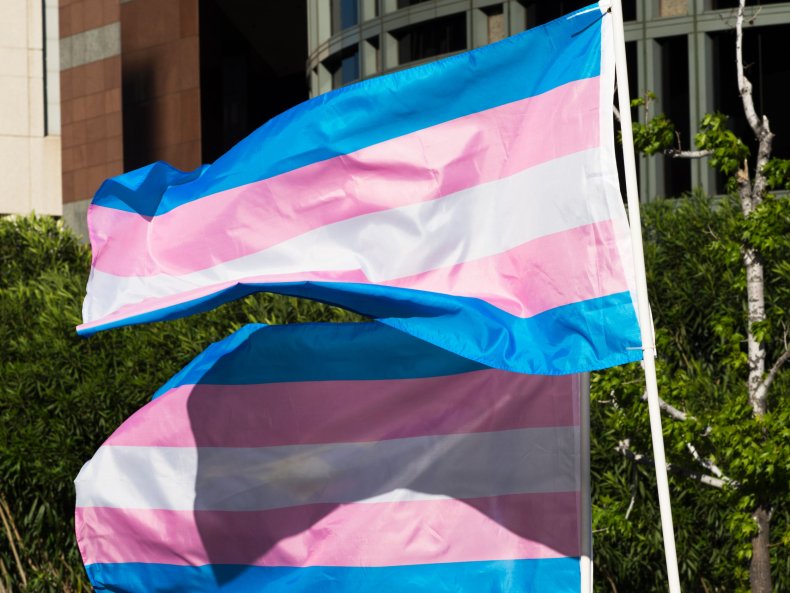 But what is this day, also called International Transgender Day of Visibility, Trans Day of Visibility, or simply TDOV?
Rachel Crandall-Crocker, a transgender activist and executive director of Transgender Michigan, is credited with its founding in 2009 as a day of awareness and celebration of transgender and gender-nonconforming people.
Crandall-Crocker said she picked March because she didn't want TDOV to come too close to Transgender Day of Remembrance or Pride Month. What began with Crandall-Crocker reaching out to friends on Facebook and asking them to celebrate the day soon spread across the country and the world.
TDOV should not be confused with Transgender Day of Remembrance (TDOR). TDOR is held every year on November 20 to memorialize the transgender people who have lost their lives as a result of anti-transgender violence.
People took to social media on Wednesday to celebrate Transgender Day of Visibility, making it one of the highest-trending topics among all social platforms.
Carmen Carrera, a model, actress and one-time contestant on RuPaul's Drag Race, posted a video on her Instagram page with the caption: "The struggle, the tears, the fear, the pain, the drama that it took to get to be able to feel this free walking down the street... Happy Transgender Day of Visibility."
Actress, comedian and longtime LGBTQ+ advocate Sandra Bernhard showed her love for the community.
Many politicians also took to social media to recognize TDOV. Senator Cory Booker (D-N.J.) was one of many, as was fellow former presidential candidate Julián Castro.
Logo TV's Twitter account celebrated the day while also recommending places for helping the trans community.
One of the country's most well-known transgender activists, Chelsea Manning, said "visibility" wasn't enough when people in her community need housing, healthcare and other basic things. Manning is a former U.S. Army soldier who was convicted in 2013 of violations of the Espionage Act and other offenses after disclosing declassified or unclassified military and diplomatic documents to WikiLeaks.
This year, TDOV is seen by advocates as especially important because transgender people face public condemnation. Some states have introduced bills that would keep transgender girls from participating in school sports and prevent access to transition-related care for trans youth.
Transgender people also continue to disproportionately be the victims of crimes. A study this month from UCLA's Williams Institute found that transgender people are more than four times as likely to experience violent victimization—such as rape, sexual assault and aggravated physical assault—than cisgender people.
In his proclamation, Biden acknowledged the continuing struggles the trans community endures and called violence against them "a stain on our nation's conscience."