Trans Woman Who Reported Her Rape in Men's Prison Wins Historic $100,000 Settlement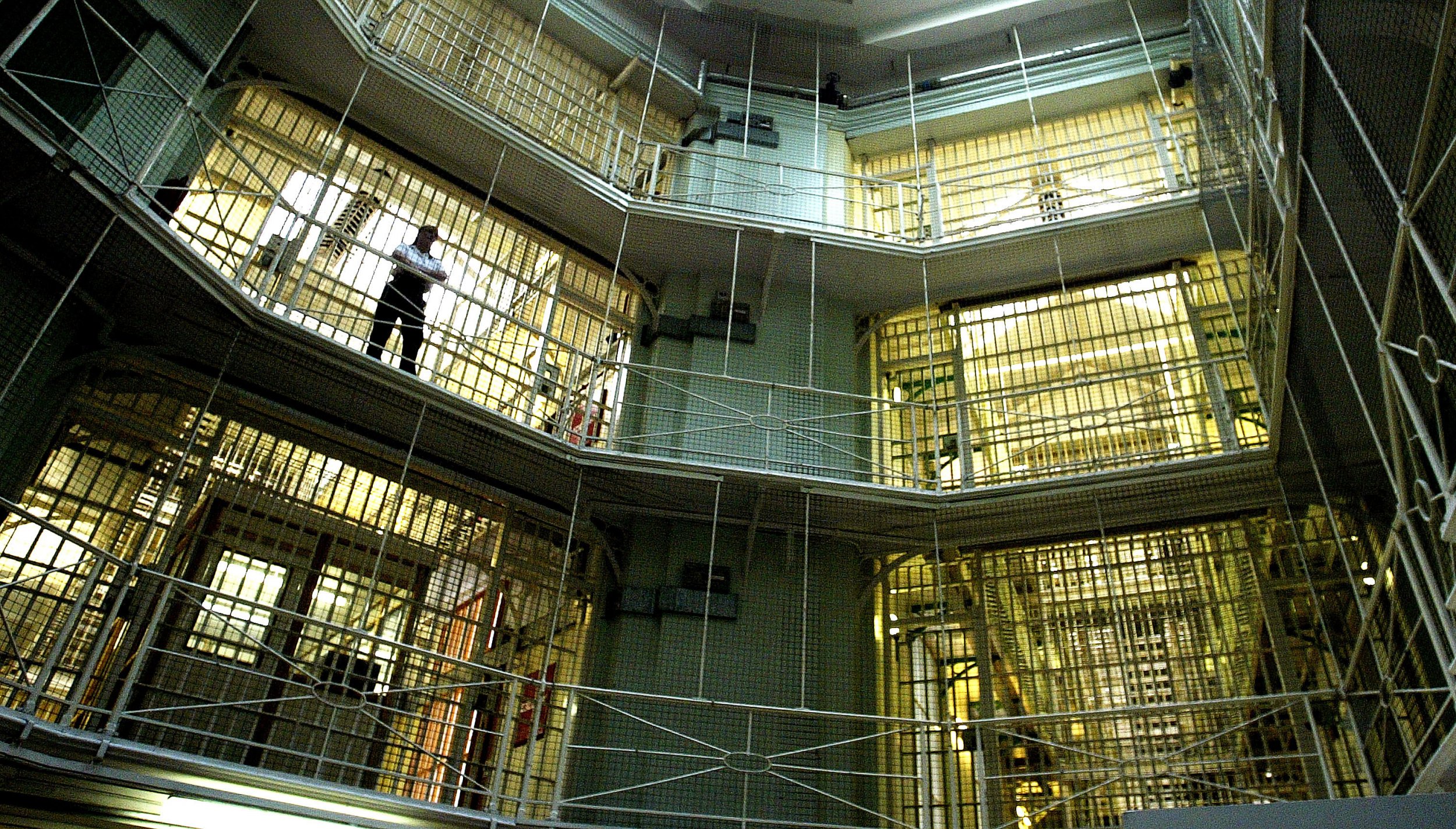 A trans woman has been awarded $100,000 in damages after she claimed she was raped at a men's prison in New York.
A fellow inmate allegedly sexually assaulted LeslieAnn Manning, 51, on February 5 2013 at Sullivan Correctional Facility, around 100 miles north of New York City. Exactly five years later, the Department of Corrections and Community Supervision awarded Manning $100,000 in damages after she accused them of failing to prevent the attack.
The settlement is believed to be the largest ever offered to a trans person in a case of sexual assault in a New York State prison, her legal team told Newsweek.
"Our hope is that the settlement will prompt change in the Department of Corrections to protect transgender prisoners from sexual assaults like the one she [Manning] experienced," Professor Susan Hazeldean, founder and director of the Brooklyn Law School LGBT Advocacy Clinic which litigated the case alongside the Civil Rights Clinic at Cardozo Law School, told Newsweek.
Manning was imprisoned in 1991 after being convicted of attempted murder for firing a gun at a police car in a traffic stop that escalated into a car chase. In 2012, Manning was sent to Sullivan, where she was given a job as an assistant to an educational instructor. Her duties included typing letters for the blind, making coffee for those with hearing and sight impairments, and offering math tutoring, according her complaint seen by Newsweek. She worked in an area called Sublevel E which, unlike other areas of the prison, was not monitored by video surveillance, and was not adequately patrolled by guards.
Manning warned the educational instructor she felt unsafe in the sublevel, particularly as trans prisoners are more vulnerable to attack. According Manning's complaint she was "brutally raped" in an unmonitored classroom by another prisoner in February 2013, after she was instructed to give an inmate some papers.
The alleged attacker had previously sexually abused an inmate at a separate facility before being transferred to Sullivan. As is not uncommon for alleged sexual assault survivors and transgender women in prison facilities, Manning was placed into protective custody (PC.) This can involve being locked for 23 hours a day in a one or two-person cell, according to the Prison Resource non-profit.
The Department of Corrections and Community Supervision ( DOCCS ) did not respond to a request for comment. However, the settlement seen by Newsweek states that the money awarded Manning is not an admission of liability. Manning's lawyers told Newsweek that the attacker was not criminally prosectued, and they do not know if DOCCS officials acknowledged the rape. The attacker was disciplined in solitary confinement and his DNA was found in her undergarments, Manning's complaint states.
Being locked away in PC for such prolonged periods of time was "traumatic," Manning told Vice News affiliate Broadly. She also told the website that the DOCCS did not offer her counseling in PC, but a member of the prison health department spoke to her through her cell door and she later received phone counseling.
The alleged attack occurred a decade after the Prison Rape Elimination Act, the first federal law to prevent sexual assault of prisoners, was signed into law. The legislation was designed to improve training of officers around sexual assault causes, video surveillance and officer supervision at facilities. However, it was not implemented until 2012, and facilities were first audited in August 2013.
Professor Betsy Ginsberg, director of the Civil Rights Clinic at Cardozo School of Law, told Newsweek the organization would like prison and jail officials to take more serious notice of how sexual assault against trans people are dealt with in prison.
"Prison officials must understand that they are obligated to take steps to ensure that transgender prisoners are safe and secure given that they face an extraordinary risk of sexual assault when incarcerated. Change is desperately needed to ensure that transgender people are protected from sexual assault in prison facilities."
Sue Yacka-Bible , communications director at LGBT advocacy group GLAAD , told Newsweek is important because it sheds lights onto the systemic abuse that trans women face – both inside and outside of the walls of prison.
"Due to disproportionate discrimination, transgender people in the U.S. experience high rates of unemployment, poverty, homelessness, and criminalization," said Yacka-Bible .
Manning is currently at Wende Correctional Facility, a men's prison near Buffalo, as inmates are housed according to their sex assigned at birth rather than their gender identity. Asked what facilities trans inmates need in order to be protected in prisons and jails, Manning told Newsweek: "They would have a housing unit strictly for transgender people where staff and correctional officers go through sensitivity training and training about what being trans means so there is not such a stigma around it."
Addressing sexual assault in prisons more generally, Hazeldean said more needs to be done to help prisoners who experience are attacked to report incidents without fear of retaliation or further violence. "Sexual abuse cannot be tolerated anywhere: not at work, not in the community, and not in prison either."
Asked how she feels about her settlement, Manning responded: "I want to say how important it is to never give up, to always fight for what is right, and to never be silent."