An academic who reportedly compared trans people to parasites during an event held at the British Parliament has been accused by LGBT rights advocates of using "fascist" and "dehumanizing" language.
Sheila Jeffreys, an Australian feminist academic and former professor of political science at the University of Melbourne, told an audience at the House of Commons on Wednesday that trans women "parasitically occupy" women's bodies, Pink News reported.
"When men claim to be women…and parasitically occupy the bodies of the oppressed, they speak for the oppressed," she said while giving a presentation titled "Transgenderism and the Assault on Feminism."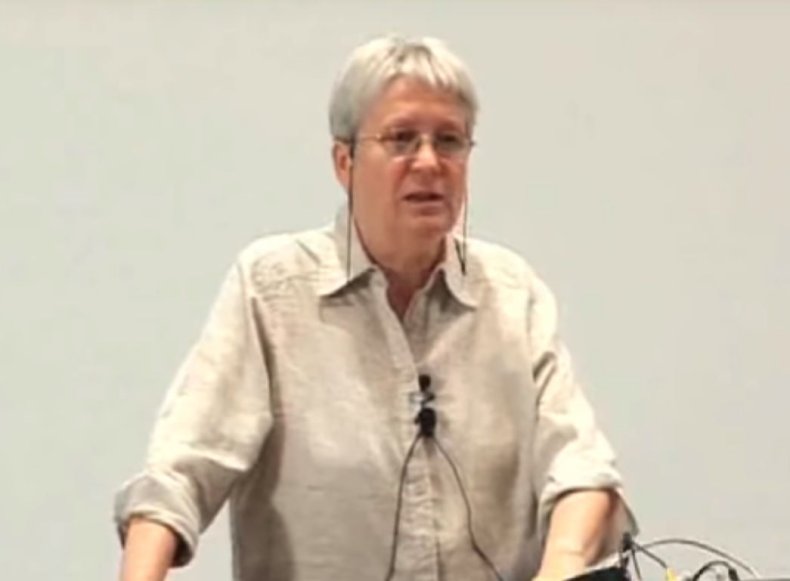 "They become to be recognized as the oppressed. There's no space for women's liberation," she argued according to a Pink News reporter at the event. Jeffreys later described trans women as "women who transgender" and reiterated they suffer from "parasitism."
Jeffreys reportedly stated that using the pronoun "he" when referring to trans women, who may prefer the pronoun "she," was "fundamental to women's liberation." She also suggested that "transgenderism" is "fashionable" and a sexual fetish turned into a rights movement.
Jeffreys made the comments at a meeting called "Transgenderism and the War on Women," organized by the group We Need to Talk UK. The event held in the House of Commons was reportedly sponsored and attended by Conservative Member of Parliament David Davies.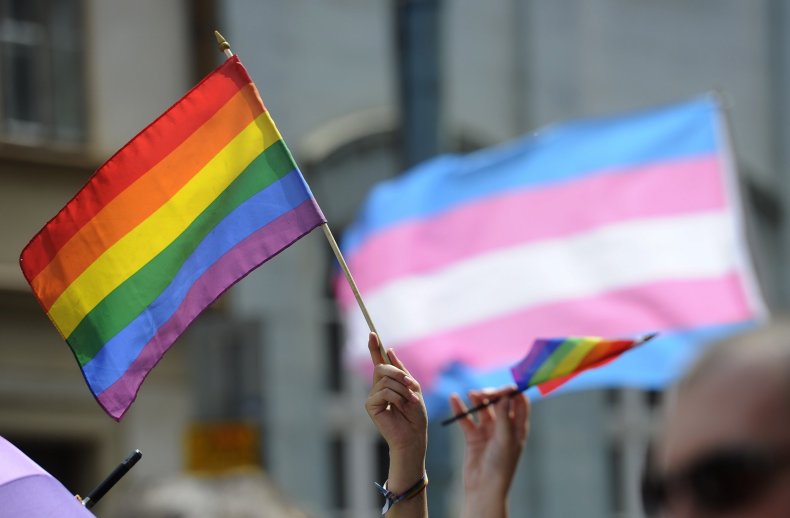 Speakers allegedly wrongly criticized reforms to the Gender Recognition Act, by suggesting women would be prevented from having privacy in spaces such as public bathrooms. However, the rights of trans people are enshrined in the Equality Act 2010, not the Gender Recognition Act. Proposed amendments to that bill would in fact scrap a psychiatric assessment needed for trans people to apply for new birth certificates.
"Their concerns that this will compromise women's safety in bathrooms and locker rooms is utter rubbish," trans activist Owl Fisher told Newsweek. "These women do not represent feminism or the feminist movement. They represent a fringe hate group that is misguided by transphobia and hate."
Trans rights campaigners also questioned why the event was held in Parliament, after a soccer club pulled out as the host following a backlash.
"When organizing meetings and events, members may invite guests of their choice to attend, and it is not for the House authorities to influence this. It is not compulsory for a member to disclose an invite list to the House in advance of a meeting," a House of Commons spokesperson told Newsweek.
Leaders of We Need to Talk and David Davies did not return a request for comment. Sheila Jeffreys declined to comment on her talk.
Davies, who previously said that trans women should use "male facilities," reportedly told the audience that he was "totally against any kind of discrimination" until "they start to impose themselves on other people."
Shon Faye, a trans feminist writer and LGBT+ editor-at-large for youth culture magazine Dazed told Newsweek that comparing trans people to parasites is a "fascist tactic to dehumanize" trans women.
The idea that being trans is "fashionable" is "ludicrous" she added, pointing to evidence that suggests that Roman emperor Elagabalus identified as a woman in 222 A.D., and studies by German physician Magnus Hirschfeld's into trans women in World War I trenches.
"The U.K. has a huge issue with transphobia," she said, citing statistics from the U.K.-based LGBT charity Stonewall that showed two in five trans people have experienced a hate crime in the past year and 45 percent of trans youth attempt suicide.
"Trans people in the U.K. are being shot with BB guns in schools, harassed physically in the workplace and avoiding streets in their local areas for fear of violence. The framing of trans women's lives being made easier as an invasion reinforces and already oppressive status quo," she added.
"Is it fashionable not being able to go swimming because you feel unsafe there or risking rejection from your family?" chimed Jamie Pallas, public engagement lead at trans youth nonprofit Gendered Intelligence.
Addressing the suggestion that trans people using public bathrooms is dangerous, Pallas told Newsweek, "People are not aware that trans women have been using women's services for decades without an issue. Some trans women are extremely vulnerable and at risk of abuse. In the current climate, vulnerable trans women with nowhere else to turn might feel unsafe accessing women's services."
"It is worrying that Parliament was used to provide a platform to attack some of the most marginalized people in our society," Pallas added.
Fox Fisher, a trans activist and artist, meanwhile accused Jeffreys of "blatant transphobia."
"If I went around calling various minority groups 'parasites' at a meeting in Parliament, I'm pretty sure those comments would be condemned and I would be ostracized for being a hateful bigot. Why is it seen as socially acceptable to refer to trans women in this way?" Owl Fisher questioned.