Read: The Full Transcript of Russian President Vladimir Putin's Speech at the United Nations General Assembly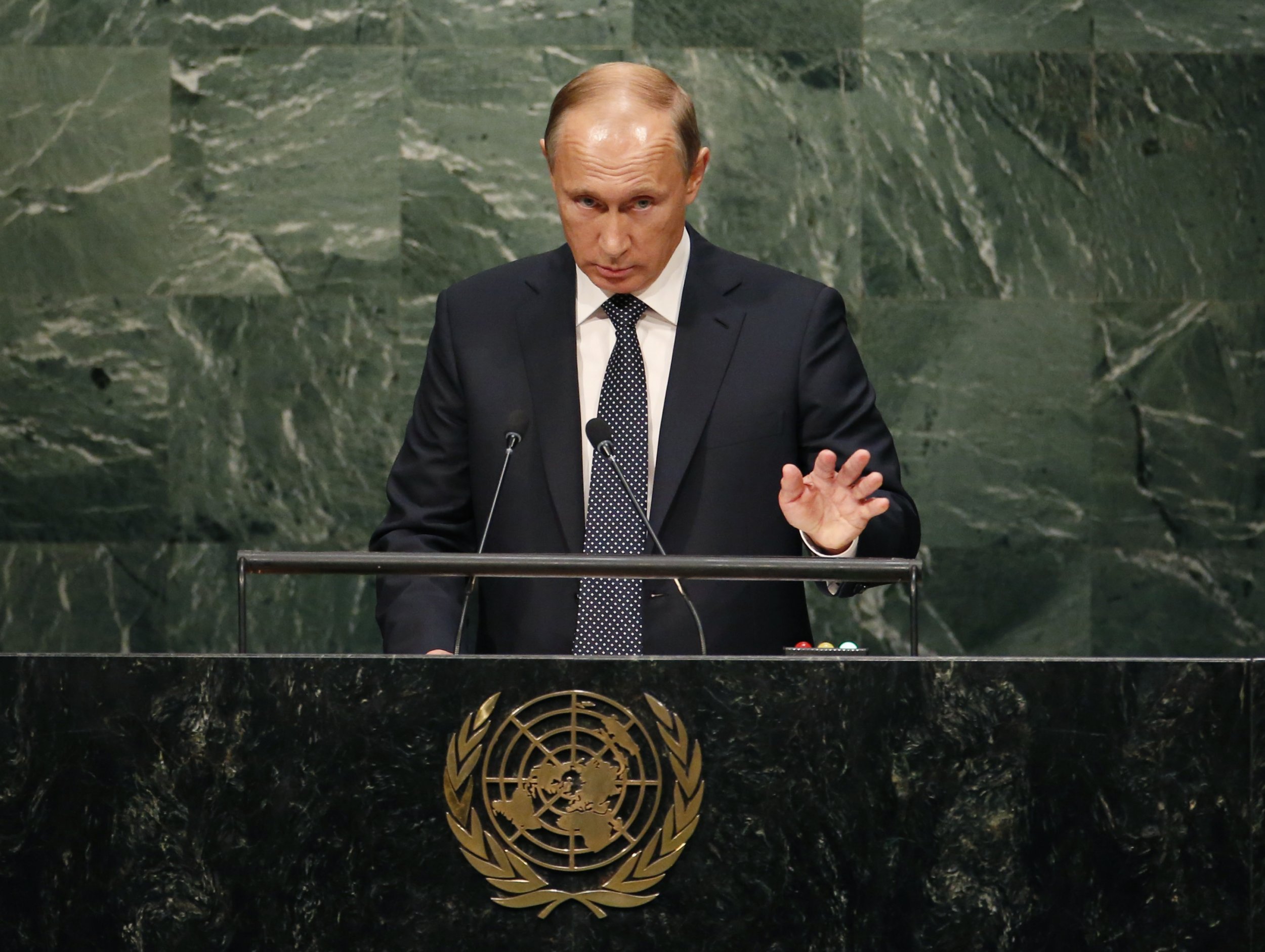 Russian President Vladimir Putin took to the United Nations General Assembly stage on Monday morning to deliver his perpsective on world conflicts, particularly on the point of Syria and the United States. Outside the U.N., protests raged against Putin and Russia's role in Eastern Ukraine.
United States President Barack Obama also spoke on Monday, pointing out relations with Iran, China and Russia in his speech. In a rare one-on-one encounter, Obama and Russian President Vladimir Putin are expected to meet later this week to discuss Ukraine and Syria.
You can read Putin's full speech, as prepared for delivery and translated by the United Nations, below:
Vladimir Putin's 2015 Address to the United Nations