Transfer News: Who is Chelsea and Liverpool Transfer Target Alex Teixeira?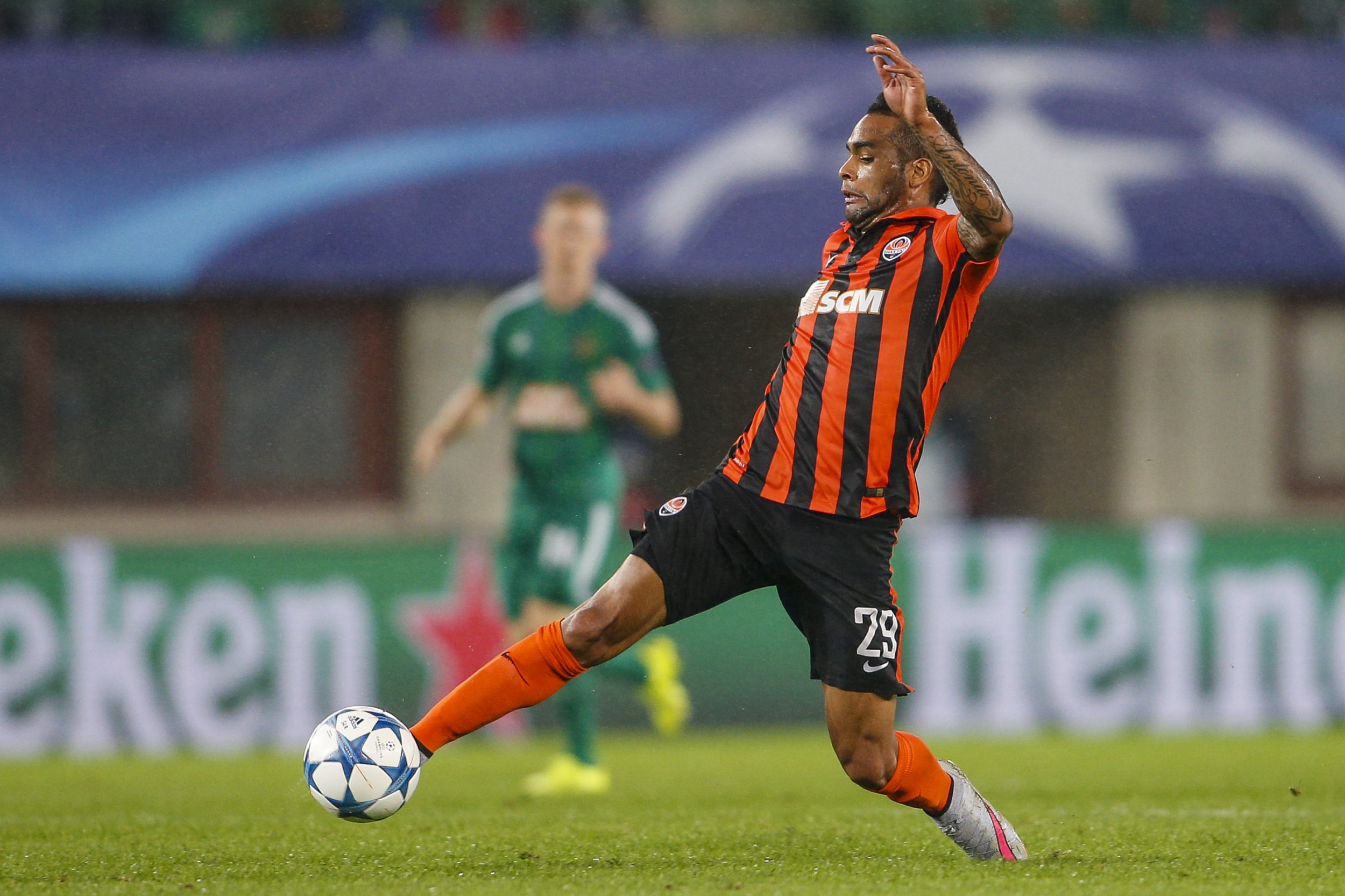 Brazilian attacker Alex Teixeira is a man in demand.
According to a report in The Guardian, Liverpool has opened talks with Teixeira's club Shakhtar Donetsk over a proposed transfer. Shakhtar, the Ukrainian club, wants £38 million ($54 million) for the player. Liverpool wants to pay £24.6 million ($35 million).
There is, quite apart from disagreements over price, another problem with Liverpool's pursuit of Teixeira. Chelsea wants him too.
The Independent reports that Chelsea is determined to beat Liverpool to the signing of Teixeira, with the vast wealth of owner Roman Abramovich and the lure of living in London that caused Alexis Sanchez to choose Arsenal ahead of Liverpool in July 2014 potentially proving key.
All of this simply begs the question: What is it about Teixeira that has created such febrile excitement?
The 26-year-old's statistics are certainly impressive, though caveat emptor—the Ukrainian league is hardly the most competitive or the highest standard in Europe. Still, 22 league goals in 15 league games so far this season is faintly staggering, and Teixeira's record in the UEFA Champions League is excellent, too, with three goals in six games in this year's competition.
Could he make the step up to the English Premier League? For the prices being quoted, he will have to—even in today's rabid transfer market, almost £40 million ($57 million) for one player is a mighty outlay.
Of course, Teixeira's price is being inflated by the apparent fight between Chelsea and Liverpool for his signature. Shakhtar will be well aware of this, and can afford to bump his transfer fee up accordingly, in the knowledge that Chelsea, certainly, will be able to pay whatever they demand.
That bidding war makes it difficult to ascertain Teixeira's true value. He is exciting, yes. Promising, certainly. But both clubs need surefire successes. Signing Teixeira would be risky. And a risk costing £38 million ($54 million) is not one many clubs, or managers, can afford to make.