Transfer News and Rumors: Manchester United Plans for Zinedine Zidane and Paul Pogba Revealed
The Premier League season is barely a week old, but it appears Jose Mourinho's successor is already lurking over the Portuguese's shoulder.
According to French newspaper L'Equipe, Zinedine Zidane is considering his next career move, which could take him to England
Zidane left his Real Madrid post in June after winning the Champions League in three consecutive seasons and while Manchester United's prestige and tradition would obviously appeal to him, there are a lot of question marks.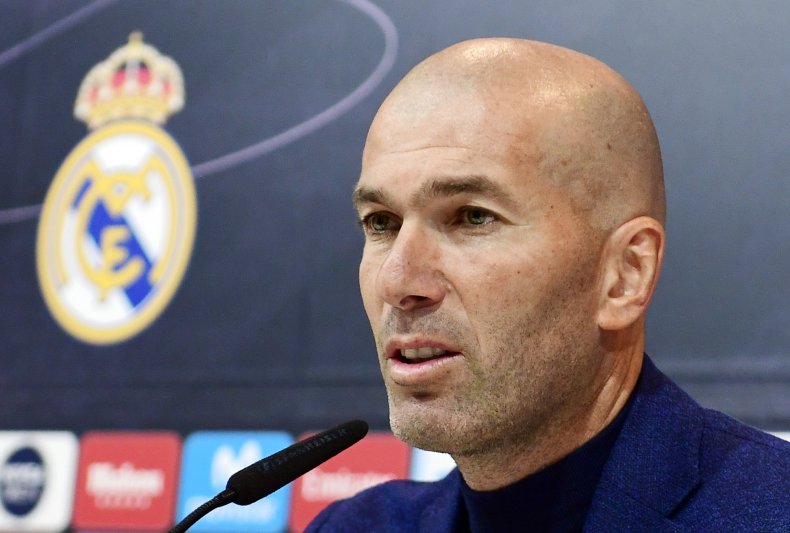 The Frenchman left Real Madrid because he felt the club's president, Florentino Perez, did not back him adequately in the transfer window. Given Mourinho has had exactly the same issue at United, it seems unlikely Zidane would take the job, particularly as he admitted the pressure of delivering constant success had taken a toll on him.
Whether Mourinho will be at Old Trafford next season remains to be seen, but it seems increasingly likely that Paul Pogba will.
The Frenchman has been linked with a switch to Barcelona amid rumors he has grown disillusioned with life at United, but the Spanish giants have ruled out a move.
"I don't think we're going to move for Pogba, but he's a great player," Barcelona director Ariedo Braida was quoted as saying by the Daily Mirror.
From a midfielder set to stay in the Premier League, to who looks set to move abroad. The Daily Star believes Danny Drinkwater is wanted by German side Schalke 04, after being told by Chelsea boss Maurizio Sarri that he has no future at the club.
The 28-year-old has fallen down the pecking order after the arrival of Mateo Kovacic and Jorginho but he is unlikely to move to a Championship club, given Chelsea want to recoup some of the $38.2 million they paid for him last summer.
Meanwhile, Drinkwater's former club, Leicester City, are close to agreeing a new deal for Harry Maguire. The England international was linked with a move to United this summer but Leicester turned down a bid for the 25-year-old. The Telegraph claims he will sign a new $95,400-a-week contract.
Elsewhere, the Daily Mirror reports Arsenal boss Unai Emery has been told he must slash the club's wage bill or facing the prospect of having limited funds to spend in January.
The Gunners spent $89 million this summer, but have some big earners on the payroll, with Mesut Ozil pocketing over $380,000 per week, while Pierre-Emerick Aubameyang and Henrikh Mkhitaryan each signed $255,000-a-week deals.