Transformers BotBots Redefine More than Meets the Eye
Since 1984, children (and adults) have been playing and shape shifting their Transformer toys. The simple appeal of taking an ordinary vehicle and seeing it change form right before your very eyes has everlasting appeal. Redefining the idea of what makes a Transformer and what a Transformer can be is the job of the designers of these plastic machines and can create some fairly over-the-top entrants in the series.
Take a look at BotsBots, the small plastic Transformers that cause more mischief than mayhem. With over 400 variants spread out over five waves, these robots in disguise can be almost anything in your everyday life like baseball bats, hats and even canoils. What a BotBot can be is only limited to what Senior Design Director Michelino Paolino and his team can dream up.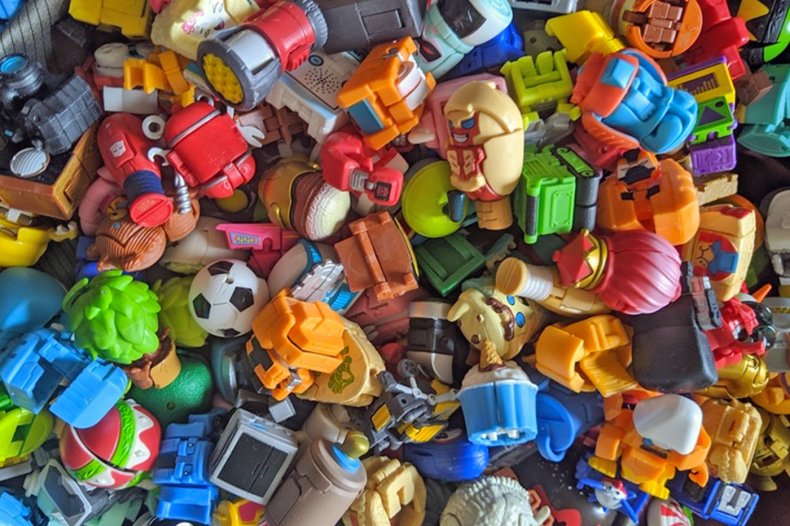 "I'm a kid who played with Transformers and now I kind of live in the dream," Paulino said. "BotBots have definitely been one of those things where we try and figure out how ordinary objects can burst to life. It's been an absolute joy watching my team have fun creating all new bots, their stories, the characters and what all that looks like."
The idea of BotBots and how they came to be stemmed from a meeting in the office of Senior Director of Global Brand Marketing Ben Montano. Talking with his team of designers, he posed a simple question: "how do we create everyday objects that have more than meets the eye feel and what would it look like?"
That got the conversation started. What would these objects look like? Could a tennis shoe or coffee cup just grow legs and walk away? From there, the idea started to snowball, creating a long list of objects that would fit into this mundane theme. A pencil, an acorn and a soccer ball - all of these could be robots in disguise.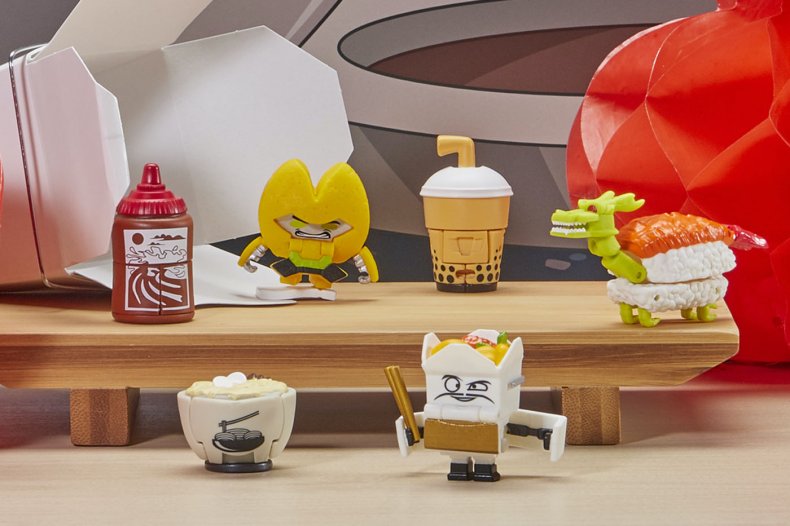 From there, branding, packaging, copywriting started to give BotBots life. A story was created, where a mall was infused with Energon, the fuel of the Transformer race, causing all of these everyday objects to spring to life. The mall had different stores that would open up as more series came out, allowing for new items to gain sentience. For example, a baby supplies store gave us a dog that turns into a baby bottle and a stroller with a face.
"The true idea of Transformers is surprise and delight," Montano said. "As a child of the 80s, we had Soundwave transform into a cassette player that when you open up had a cool personality behind it. You want to know more about the individual character. We always felt there was this permission with the brand to just have fun with it."
Transformers has always relied heavily on storytelling and character development to build a bond with the fan base (some of us still have horrible memories of watching the animated Transformers: The Movie from the 80s). The most recent waves introduced the "Gold Rush Games" that have BotBots compete for golden variants of themselves, but there's no television show to explain that. The world of BotBots has clearly defined characters all have backstories on their website but storytelling was not the main focus of the line.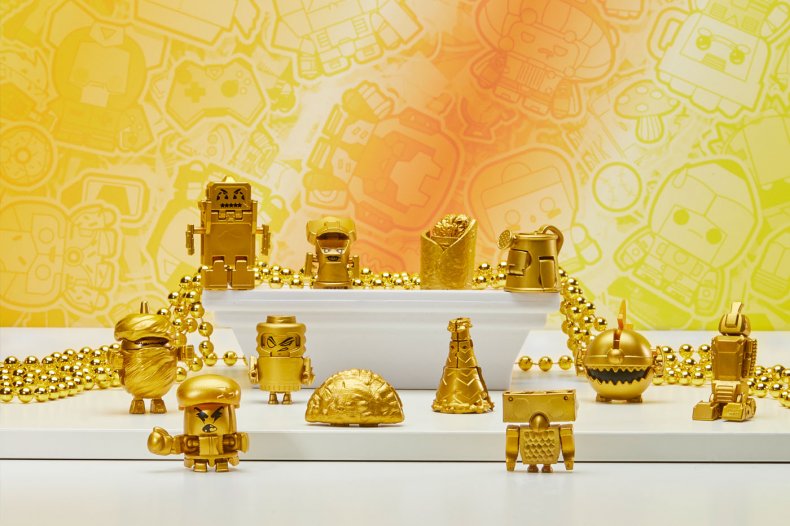 "We wanted to keep the property a little bit loose, Paulino's team really brought what an apple or a sneaker brought to life would be," Montano said. "The seriousness that is most of our storytelling. just felt like it wasn't the best place to play here."
For those of all ages that never left Cybertron, Transformers as a brand continues to evolve. The third season of the Cyberverse animated show can be streamed on YouTube and dozens of plastic models for all age-ranges continue to be released. Optimus, Megatron, Bumblebee and the rest of the line are amazing, but if you're looking for a sentient smore or a terrifying taco, BotBots are the way to go.