Two New 'Transformers' Movies Are Being Made, Including 'Beast Wars' Reboot: How to Watch the Original TV Series
Two new Transformers movies are being developed by Paramount, including another addition to the spinoff Bumblebee series. The other movie will be a reboot of the Beast Wars franchise, which included a computer-animated series that aired in the late 1990s, according to Deadline.
The Beast Wars project will be written by James Vanderbilt, who has written screenplays such as Murder Mystery, Independence Day: Resurgence, and The Amazing Spider-Man.
Beast Wars ran for three seasons from 1996 until 1999 and told the story of the Maximals and the evil Predacons battling for survival during the Pliocene Epoch. It featured characters including Rattrap, Optimus Primal, Cheetor, and Rhinox,
While no other information, such as a movie title, release date or cast, have been announced, fans have already taken to Twitter to express their excitement for a Beast Wars adaptation.
Twitter user @GodzillaMendoza, who makes videos about video games and comic books on YouTube, said: "Beast Wars is the best Transformers related thing because [of] the nature of the premise (and the animation style lol) required that the show have absolutely no human characters to bog it down. I adored that show and I'm thinking of rewatching it just because of the movie rumors."
Twitter user @RiseFallNick, who posts animation news, said: "I loved Beast Wars as a kid and it's one of my favorite Transformers series, I am all for a movie based around it!"
The second movie being developed is set within the Bumblebee universe and will be written by Joby Harold, who produced John Wick: Chapter 3, and is also producing an upcoming I Am Legend reboot. Bumblebee, the latest in the Transformers series, is based on the character of the same name and stars Hailee Steinfeld, Jorge Lendeborg Jr., and John Cena.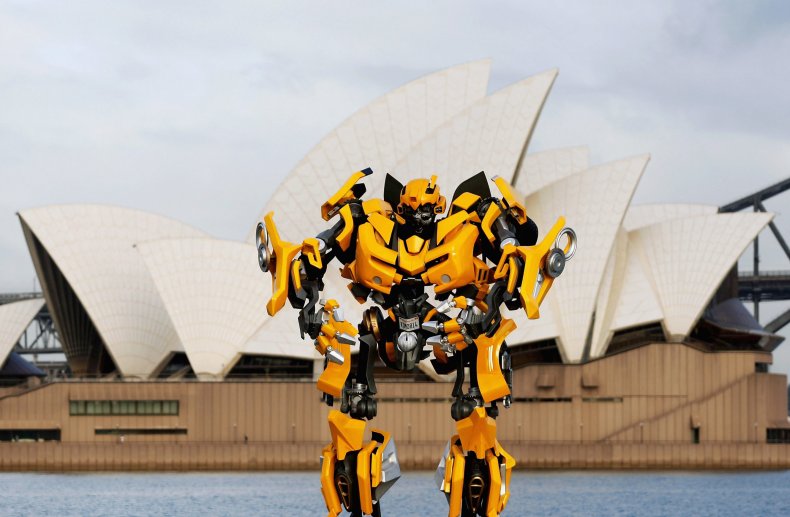 Transformers movie order
With two new additions to the Transformers series, here is the Transformers movie order, so you can catch up on the series before the new movies:
Transformers (2007)
Transformers: Revenge of the Fallen (2009)
Transformers: Dark of the Moon (2011)
Transformers: Age of Extinction (2014)
Transformers: The Last Knight (2017)
Bumblebee (2018)
Where to watch Transformers: Beast Wars episodes
Ahead of the Beast Wars reboot, watch the original TV show to refresh your memory and get excited about the new adaptation:
Newsweek has affiliate partnerships. If you make a purchase using our links, we may earn a share of the sale.