Denying Transgender People Bathroom Access Is Linked to Suicide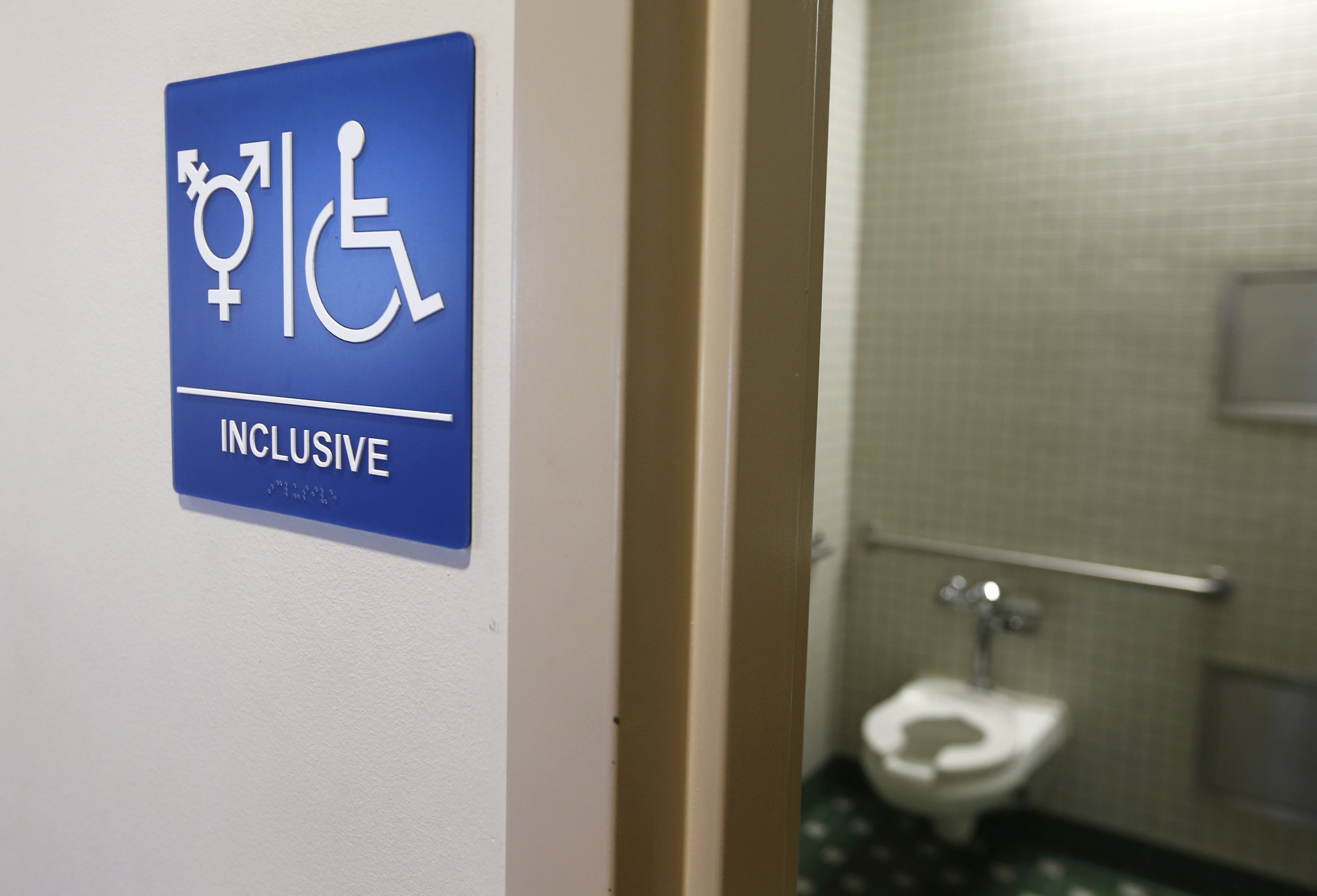 Updated | Newsweek originally published this article, about a study that linked access to restrooms and suicide attempts by transgender people, in May 2016, after North Carolina passed its "bathroom law." That original article is below. On February 22, 2017, President Donald Trump's administration revoked federal guidance that had said transgender students could use the public school bathrooms matching their chosen gender identity.
As North Carolina grapples with the fallout from its new "bathroom law," which says that people must use public restrooms matching the gender on their birth certificates, and a dozen states consider similar bills, a new study suggests an association between denied access to restrooms and suicide attempts by transgender people.
In a national survey of people who identified as transgender, a higher percentage of respondents who reported having been denied access to a restroom also reported having attempted suicide, compared with respondents who said they had not been denied access, according to a study recently published in the Journal of Homosexuality. The study took into account access to restrooms only on college and university campuses and people who identified as transgender while on campus.
Of 2,316 of those respondents to the National Transgender Discrimination Survey in 2008 and 2009, 46.5 percent said they had attempted suicide. That rate is significantly higher than the self-reported rate for the general population in the United States, which as of 2006 was 4.6 percent.
The study found a significant statistical association between denied access and suicide attempts, which it says "suggests that there may be a distinct relationship between the stress of not being able to use bathrooms…and one's mental health."
A quarter of respondents said they had been denied access to campus restrooms. (The study did not specify how respondents were denied, but says they may have been by students, campus security or another way.) Of those people, 60.5 percent said they had attempted suicide. For those who said they hadn't been denied access, the percentage was 43.2. In other words, transgender people who were denied access were 1.45 times as likely to have attempted suicide as those who had not been denied access.
Study author Kristie Seelman, an assistant professor in the schools of social work and policy studies at Georgia State University, says that while she decided to focus on restroom access on campuses, her findings are likely just as relevant off-campus.
"What people have said when I've done interviews with trans folks is that this is an issue that occurs across their life, not just in a college setting," Seelman says. "There's a lot of anxiety and stress about finding bathrooms where they won't encounter harassment or questioning by people, let alone assault or being thrown out. It's something that consistently is on their minds and creates a lot of distress in their day-to-day lives."
Legislation, Backlash
Victoria Rodríguez-Roldán of the National LGBTQ Task Force, which helped conduct the survey on which Seelman's findings are based, says access to college restrooms is largely central to the current legislative debates, as many bills focus on school facilities.
North Carolina Governor Pat McCrory signed the Public Facilities Privacy and Security Act into law in March. He later signed an executive order that he said attempted "to affirm and improve the state's commitment to privacy and equality," but kept the law's restroom policy in place. The law has received widespread condemnation not only from LGBT advocacy groups, but also from the heads of companies such as Apple, General Electric, Twitter, Coca-Cola, Uber, American Express, Google, Starbucks and Facebook. The NBA and NCAA have said they might reconsider hosting events in the state, and PayPal canceled its plans to expand offices there. Musicians including Bruce Springsteen and Ringo Starr have canceled North Carolina performances.
Even Republican presidential front-runner Donald Trump criticized the law, calling it unnecessary and bad for business. His opponent for the Republican nomination, Senator Ted Cruz, has supported the law, saying, "We shouldn't be facilitating putting little girls alone in a bathroom with grown men."
Target, which has around 1,800 stores, said last week it will allow its transgender customers and employees to use whichever restroom or fitting room they feel "corresponds with their gender identity."
The American Family Association, a Christian activist nonprofit, is calling for Target to change the policy. A petition by the group has garnered more than 1 million signatures. "Target's policy is exactly how sexual predators get access to their victims," the petition says.
According to the National Conference of State Legislatures, similar legislation restricting access to sex-segregated facilities is pending in Illinois, Indiana, Kansas, Kentucky, Massachusetts, Minnesota, Missouri, Oklahoma, South Carolina, Tennessee, Washington and Wisconsin. Such bills have failed in Louisiana, Mississippi, South Dakota and Virginia.
"For decades, all trans people just used the bathroom that they thought would be best," says Mara Keisling, executive director of the National Center for Transgender Equality, which was also behind the survey that Seelman cites. "Now we're all looking over our shoulders."
Advocates for transgender people say the debate over restroom access is about more than just a physical need, and that the data on suicide attempts proves it.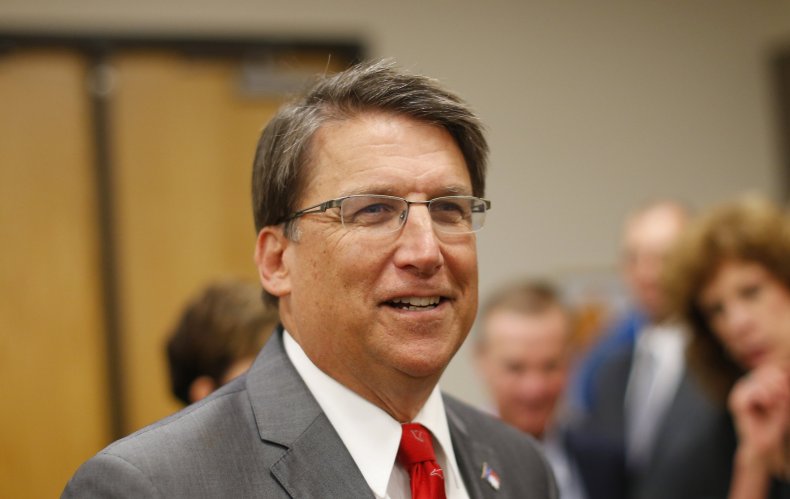 'Lives at Stake'
"There are real lives at stake that are being harmed, that are suffering as a result of this," Rodríguez-Roldán says. "At the end of the day, these bills are killing people."
Seelman's study also found an association between transgender people who said they had been denied gender-appropriate housing on campus (20.8 percent of respondents) and reported suicide attempts. Of those who reported housing issues, 60.6 percent said they attempted suicide, versus 41.8 percent of those who did not report having been denied appropriate housing.
Seelman's study notes that a statistical "association" is not the same as saying that denying bathrooms or housing "causes" someone to attempt suicide.
"There's a complex matrix of reasons and underlying conditions" for why someone might attempt suicide, Keisling says, but research shows how harassment and discrimination impacts the mental health of transgender people. "If you make people's lives miserable, they're more likely to have a mental health reaction to that," she says.
Using the same data Seelman evaluated, researchers with the American Foundation for Suicide Prevention and the Williams Institute have found that "mental health factors and experiences of harassment, discrimination, violence and rejection may interact to produce a marked vulnerability to suicidal behavior in transgender and gender non-conforming individuals."
Previous research also has examined the impact of bathroom access for transgender people. A 2013 study published in the Journal of Public Management and Social Policy found that 70 percent of transgender survey respondents said they had been denied access to public restrooms or were harassed or assaulted in them. More than half of respondents said their avoiding of restrooms had caused physical problems, such as kidney infections.
"People like to talk that there was a trans tipping point, and indeed we are much more visible," Rodríguez-Roldán says, citing recent positive media representations. "But at the same time, there is a backlash to that by people who want to turn back that tipping point."
She adds, "That study is simply a confirmation of the fact that this persecution, trying to legislate the trans community out of existence, is killing people."