Transgender Boy Book Prompts Utah School District to Suspend Reading Program
A book about a transgender boy has prompted a school district in Utah to suspend its book program after the story was read to third graders.
Call Me Max was read to a class last month after a student brought a copy of the book to the Horizon Elementary School in Murray.
The story involves a young transgender boy who embarks on a "journey as he makes new friends and reveals his feelings about his identity to his parents," according to a description on Amazon.
Author Kyle Lukoff told Newsweek, Call Me Max and other books in the series are about a young trans boy figuring out who he is, making new friends, and sharing about himself with his family and community. Publisher Reycraft Books describes the book as a "sweet and age-appropriate introduction to what it means to be transgender".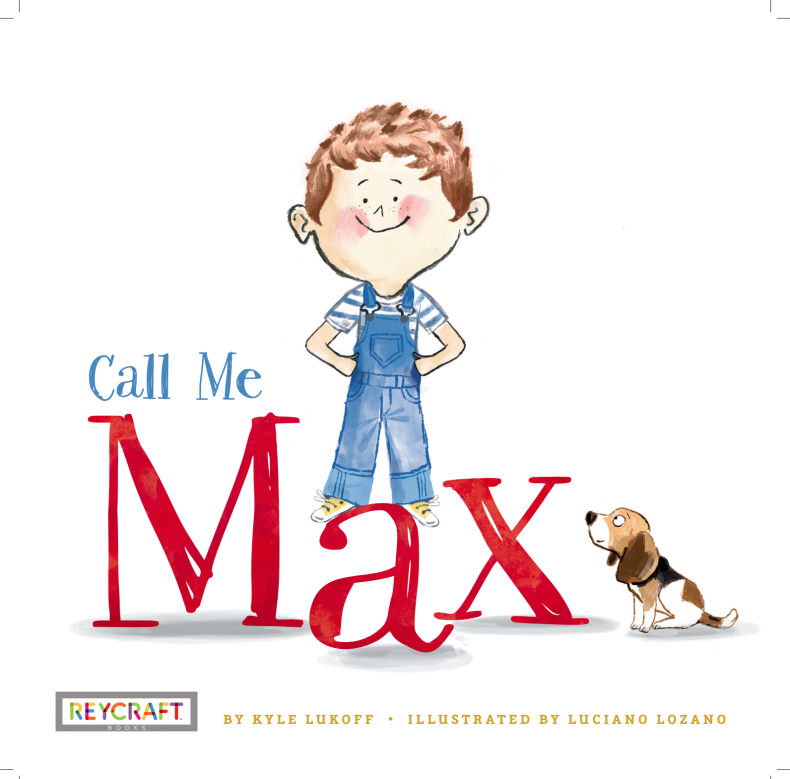 The book begins with a school teacher taking class attendance. "Can you call me Max?" the boy asks, noting that his name on the roll doesn't match how he sees himself.
The retelling of the story prompted students to ask the teacher questions, one of which was specifically about puberty, Murray School District spokesman Doug Perry told the Salt Lake Tribune.
The teacher reportedly had not read the book before and deflected the questions for the most part, Perry said.
After some students went home and talked to their parents about the book and the class discussion, a few families called the district, angry that the book was shared without their permission, according to Murray School District officials.
"She [the teacher] just flat out made a mistake," Perry said. "That book is not appropriate at the grade level it was being shared."
The school district sent a letter to parents last week, informing families that the equity books program would be put on hold as a review of the literature is undertaken in order to determine if any of the books are similar in topic or may cause concern, according to the Tribune.
The books on the program list—which do not include Call Me Max—will remain on the shelves even with the program temporarily suspended.
"Anything in our libraries is fair game for teachers to use right now, including many books that are in the bundle program," Perry said. "In fact, the bundle program is by no means an exhaustive list of books on equity. Our libraries have many others."
However, the book's author told Newsweek he found the news "upsetting" and believes the school program includes many important books that should not be suspended.
"It's upsetting to learn that the school district is using my work as an excuse to suspend the book program, since that list is made up of so many wonderful, important titles by friends and colleagues," Lukoff said.
"It's also always upsetting when people treat transgender children and their friends as problems and controversies, rather than kids who deserve love, support, and understanding."
Lukoff, who is himself a transgender writer, has written multiple books about transgender children, including When Aidan Became a Brother, about another transgender boy coming out and becoming a big brother.
Lukoff also worked as a school librarian for eight years and said he is grateful to the teachers and librarians "who care for everyone in their community and include positive trans representation, like my books, in their curriculum and collections."
The writer believes it is important for young students to see transgender characters and often writes for a younger audience.
"Still can't get over that the Utah school district has stopped sending kids books like FRY BREAD, YOU MATTER, STAMPED, and GHOST BOYS because a kid asked a teacher to read MAX," Lukoff tweeted on Friday. "I only want my career to be in conversation/solidarity/support of others, and this feels awful."
Last year, schools in Burbank announced they will no longer be able to teach a handful of classic novels, including Harper Lee's To Kill a Mockingbird, following concerns raised by parents over racism.
Middle and high school English teachers in the Burbank Unified School District received the news during a virtual meeting on September 9.
Teachers in the area were told they would not be able to include on their curriculum Harper Lee's To Kill a Mockingbird, Mark Twain's The Adventures of Huckleberry Finn, John Steinbeck's Of Mice and Men, Theodore Taylor's The Cay and Mildred D. Taylor's Roll of Thunder, Hear My Cry.
Four parents, three of whom are Black, challenged the classic novels for alleged potential harm to the district's roughly 400 Black students.
However, other teachers, organizations and students have argued that the books' inclusion in teaching material is essential for supporting a conversation about contemporary racism and framing class discussions about race.
Newsweek has contacted the Murray School District for comment.