Transgender Disabled Woman Claims Amazon Forced Her Out of Job, Alleges Discrimination
A former Amazon employee alleges she was unfairly discriminated against and forced out of her job at a fulfillment center in Vancouver.
Alexis Ellis, a 40-year-old transgender woman with cerebral palsy, believes her gender identity and disability made her a target for unfair scrutiny after she took a job with the company in late 2019.
Within a few months of starting, Ellis said she hurt her wrist on the job, which prompted a months-long ordeal of bullying and harassment that only ended when she was fired at the end of 2020.
The former employee said she filed a WorkSafeBC claim for her injury and was assigned light duties while she healed, but didn't get the help she needed when handling heavier items.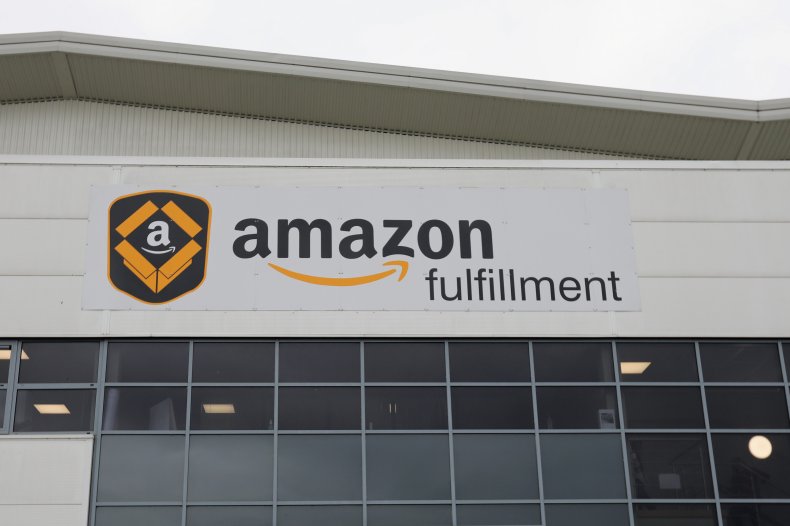 She also believes she was retaliated against for reporting the injury and complaining about workplace conditions.
Ellis said both times she applied for a promotion, the number of "mistakes" recorded by the warehouse's automated system spiked, recording 70 mistakes in a week after the first application and 40 the week of the second.
However, during other weeks she said she was faulted with just three mistakes. No explanation was given for what she was doing wrong, she added.
"I feel like it was sabotaging," Ellis told NEWS 1130, adding "I've been tortured".
When COVIDhit, the 40-year-old said she complained about distancing protocols being "ignored" but was instead reprimanded for taking pictures of violations.
The final straw came when the former employee was leaving work one day in December last year when she set off a metal detector meant to prevent theft by employees.
When a security guard asked her to remove her belt, she said she refused over fears her pants would fall down.
During her next shift, Ellis says she was told she had been suspended and sent home. The suspension was later extended over the holiday season before she was eventually told she had been fired.
"It was a hard, awful Christmas, thanks to them," Ellis said.
But Ellis believes the belt incident was merely an excuse "to cover up the major reason" for being fired.
"I feel I am being chased out of there [because I am] transgender, I'm disabled ... and me reporting to [WorkSafeBC]," she explained.
Ellis said she has since filed two complaints to WorkSafe, one for retaliating against her for the injury claim and another for bullying and harassment. Both of which are reportedly still pending.
Amazon Canada spokesperson Dave Bauer told NEWS 1130 that "employees are treated respectfully and fairly" during the exit screening process and the company actively recruits workers from diverse backgrounds and provides resources, including a program mentoring LGBTQ+ employees.
Bauer said Amazon prioritizes "the safety and health of our employees and have invested hundreds of millions of dollars to provide a safe workplace," adding that "nothing is more important than the health and safety of our teams."
The Ministry of Labour said its Employment Standards Branch has received nine complaints against Amazon over the past year, three of which have been resolved.
It's not the first time the e-commerce giant has faced public scrutiny over workplace conditions. Just last month it was hit with legal action over claims it has not been cooperating with the state of California's inquiry into the company's workplace safety during the coronavirus pandemic.
Amazon maintains it follows labor laws and makes the health and safety of its workers a priority.
Meanwhile, company shares have nearly doubled their value since the pandemic took hold in March—and the company's CEO, Jeff Bezos, has gained nearly $67 billion this year. In October, the company reported its year-on-year had tripled from $2.1 billion to $6.3 billion during the third quarter of 2020.
Newsweek has contacted Amazon for comment.