Almost Every Transgender Employee Experiences Harassment or Mistreatment on the Job, Study Shows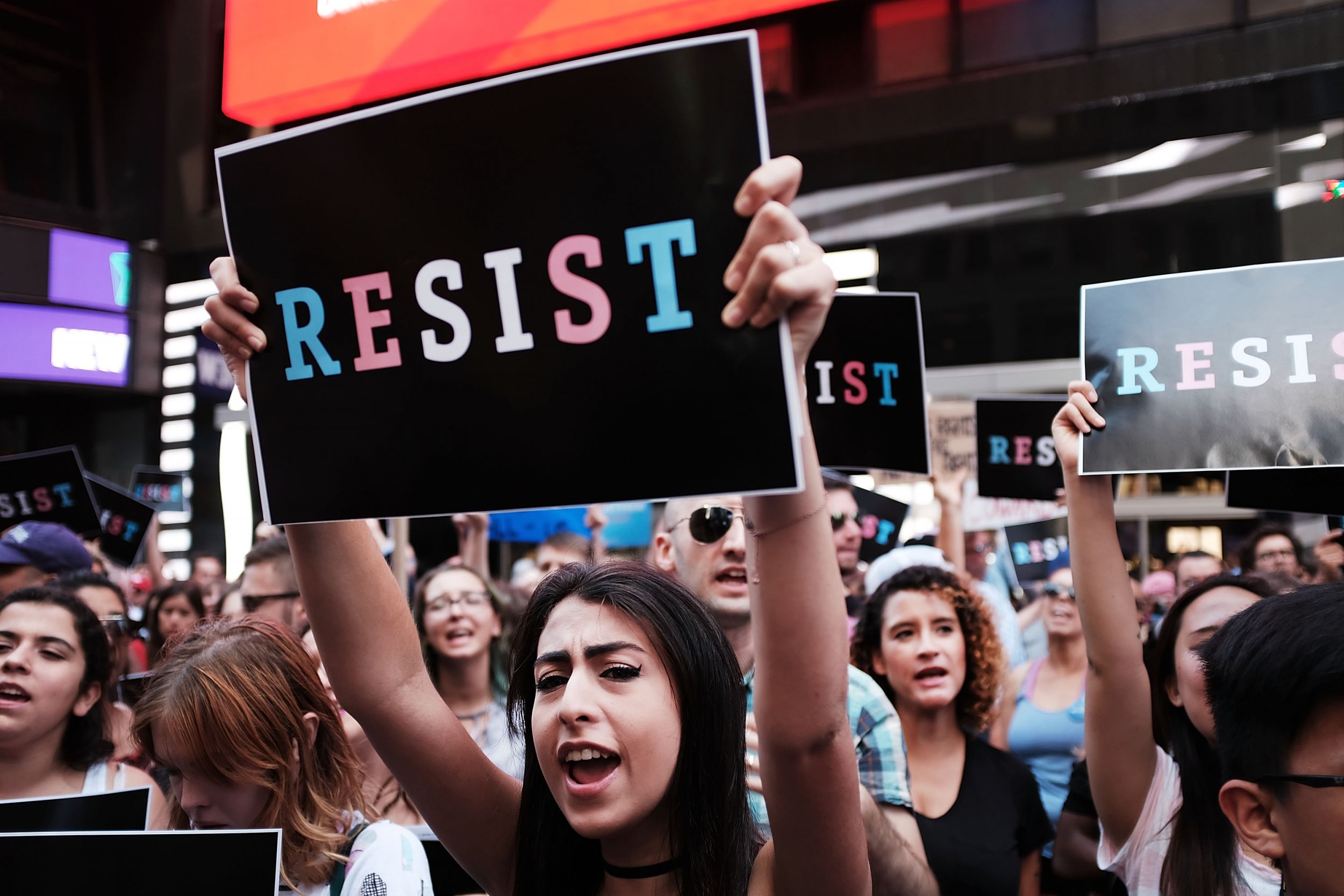 Almost every transgender employee in the U.S. has experienced some form of harassment or mistreatment at their job—and Congress must immediately create workplace protections for LGBT people, the nation's leading civil rights commission said Wednesday.
"Congress should immediately enact a federal law explicitly banning discrimination in the workplace based on sexual orientation and gender identity," the U.S. Commission on Civil Rights wrote in a letter to President Donald Trump. "We also make particular recommendations that federal agencies should issue and—where relevant—reaffirm specific guidance for federal and private employers outlining protections for LGBT individuals in the workforce, including specifically enumerating protections for transgender persons; federal agencies should also collect workplace discrimination data about LGBT employees."
Of the 90 percent of transgender workers who faced discrimination at work, about a fourth were forced to use restrooms that did not match their gender identity, were told to dress, act and present as a different gender from their own in order to keep their job, or had a boss or coworker share private information about their transgender status without their permission.
More than 70 percent of transgender respondents said they had to hide their gender identity, delay their transition, or quit their job due to fear of negative repercussions.
Moreover, over 50 percent of all LGBT people face lower wages, have difficulty finding jobs, are denied promotions, and are fired from jobs due to their sexual orientation or gender identity. According to FBI data, hate crimes increased this year. And LGBT people are more likely to be targets of a hate crime than any other minority group.
The study also showed that on average, "gay men earn from 10 to 32 percent less than similarly qualified heterosexual males," and LGBT adults experience higher poverty rates than heterosexual people. And according to the National Center for Transgender Equality, transgender people are three times as likely to be unemployed and twice as likely to live in poverty compared to general rates in the U.S.