LGBT Hotlines Report Spike in Calls After Trump Win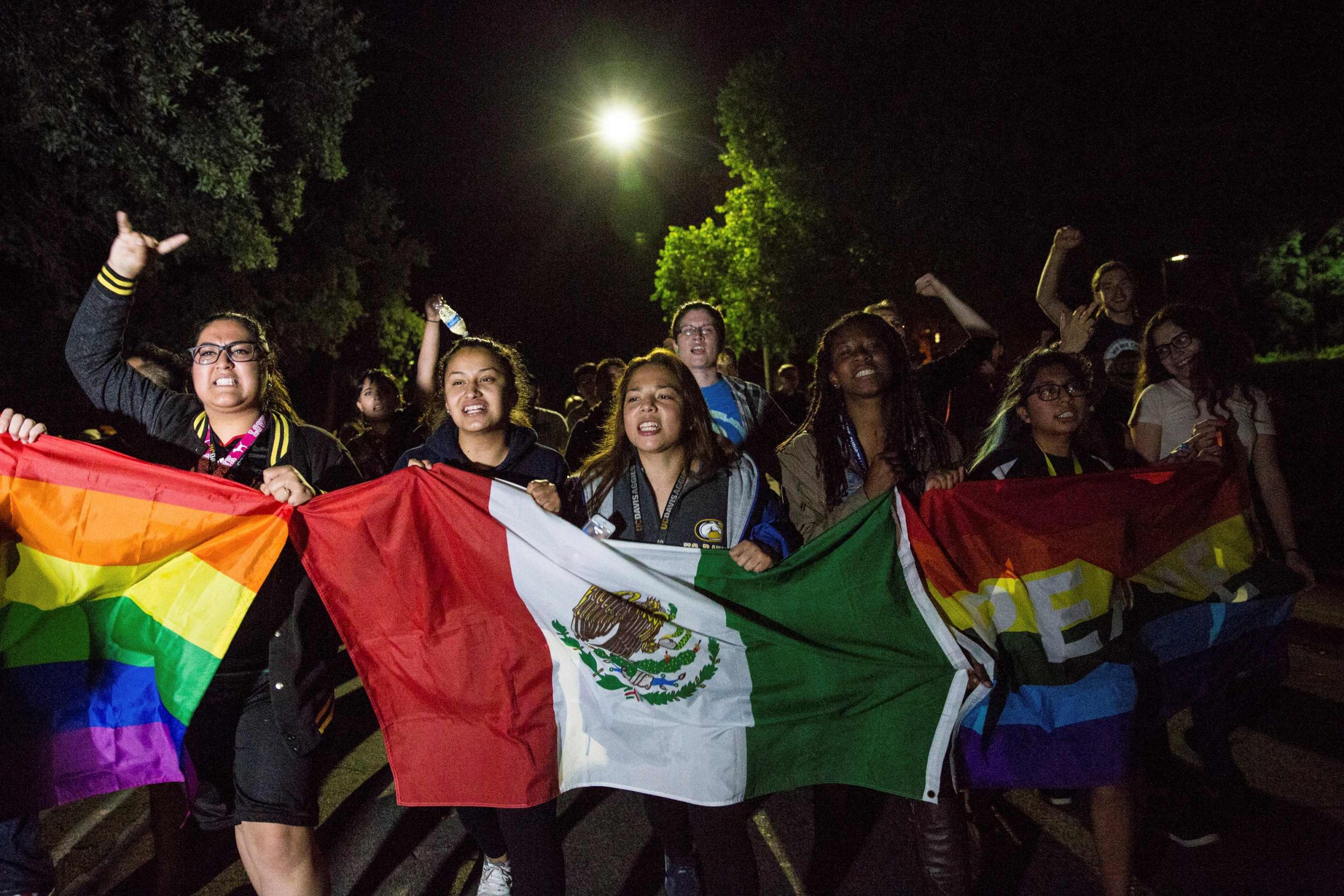 A crisis and suicide prevention hotline for transgender people said it's received a "record number of calls" since Donald Trump won the U.S. presidency on Tuesday night.
On Wednesday, Trans Lifeline, a 24/7 hotline based in San Francisco, wrote in a Medium post that it had received more than 350 calls "from trans people in crisis, including many suicidal people," since the election. The day after the election, on November 9, the organization tweeted that it got more calls in 24 hours than ever before. The previous record was 250 calls in a day.
"Trans people are among many people who are mourning today. We know that communities of color, muslims, immigrants, and many other groups are feeling the betrayal, sadness, and fear that comes with living in a country where a majority of people voted for a leader who hates you," Trans Lifeline said in its Medium post. "It is personal. It is tragic. But it is not the end."
By Thursday afternoon, the hotline received 542 calls, although only 187 of those calls were answered due to the volume and lack of staff, ABC News reports. Among the fears relayed by trans people were increased discrimination and violence, not being able to change identity documents to reflect their gender, and concerns about the state of affordable health care under a Trump presidency.
The National Suicide Prevention Lifeline saw two-and-a-half times as many calls from 1 a.m. to 2 a.m. Wednesday morning, when the outcome of the presidential election seemed clear, but not entirely certain, according to The Washington Post.
2016 has been the deadliest year on record for trans people, according to the National Coalition of Anti-Violence Programs (NCAVP), which documents incidents of violence against LGBT people. The organization recently reported the 23rd death of a trans person this year.
Several reports this week have said that between two and eight transgender and gender nonconforming people, including some teens, committed suicide after Trump was elected. Trans Lifeline said it is contacting the families to offer support. None of the deaths have been confirmed.
The Trevor Project and Crisis Text Line, which both provide resources and support to the LGBT community, also confirmed a spike in calls. The Trevor Project received double its usual number of calls on its suicide prevention hotline, while Crisis Text Line received texts from 2,000 people in the 24 hours after the election.
According to exit poll data, 78 percent of people who identify as LGBT voted for Democratic candidate Hillary Clinton, while 14 percent voted for Trump.