Transgender Man Sues California Hospital After Claiming He Was Denied Surgery Due to Catholic Ethics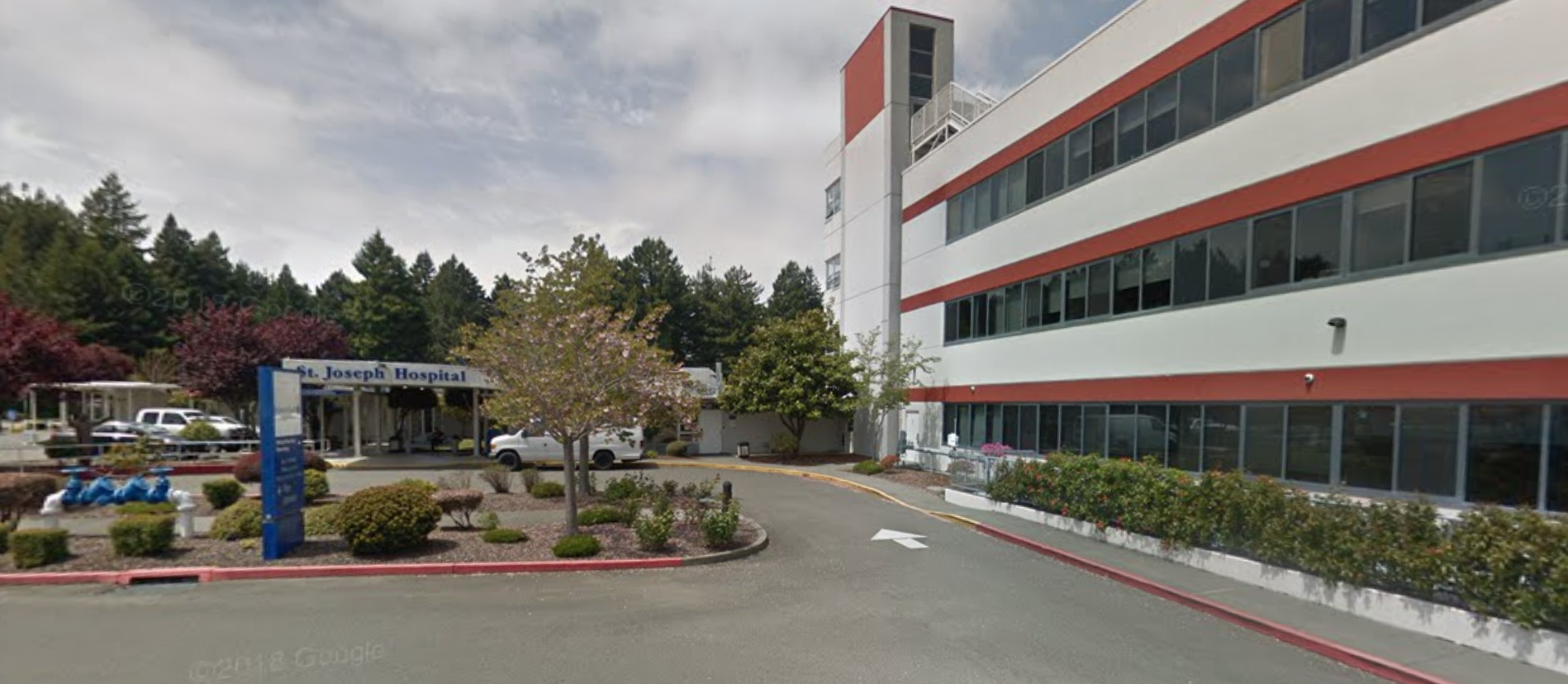 A transgender man in California has filed a lawsuit against a hospital for allegedly canceling his hysterectomy minutes before the operation.
The American Civil Liberties Union (ACLU) filed a lawsuit on Thursday alleging that Oliver Knight, 29, was denied surgery in August 2017 at St. Joseph Hospital in Eureka, California. A few minutes before Knight, a transgender man, was supposed to have a hysterectomy, his doctor told him the surgery had been canceled and would not be rescheduled because it was a Catholic hospital.
"The refusal of St. Joseph to allow a doctor to perform a medically necessary procedure because the patient is transgender is discriminatory," said Jessica Riggin, a partner at Rukin Hyland & Riggin LLP, in a statement. "This is a hospital that is open to the general public so even though it's religiously affiliated, it's illegal for them to turn away someone based on gender identity. Everyone should be able to get the care they need."
In a blog post Knight wrote about the incident, he said the hospital was the only one in Humboldt County. He said that on the day of the surgery, he was given a pink gown to wear by the hospital because he was having a "female surgery." Despite feeling humiliated, he forced himself to go along with the hospital's rules.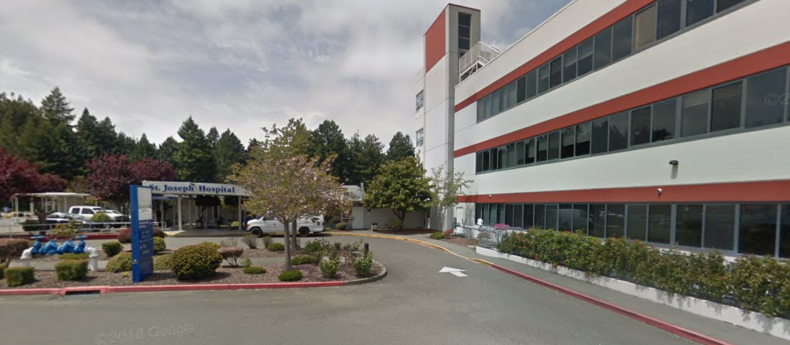 "They hooked me up to an IV to get ready to put me to sleep. About an hour after waiting, my surgeon finally came to get me. But when I saw the look on his face, I got a terrible feeling. He told me my surgery was canceled," Knight wrote. "It was denied by the Catholic Church for ethical reasons. I didn't understand how this could be happening. The Catholic bishops didn't approve of my surgery. It seemed unreal."
Knight said he had an anxiety attack following the news and was given medication to calm down. He said he was asked to leave the hospital 15 minutes later in hospital booties feeling "humiliated and queasy."
"It's unfair for St. Joseph to deny me care because I'm a transgender man. I should be able to go to the hospital where I live. Life in Humboldt County has been tough enough," Knight wrote. "Everyone thinks it's a liberal place, but it's not for trans people. I am regularly harassed and called names."
In an emailed statement to Newsweek, a spokesperson from St. Joseph Health said it will investigate the matter.
"At St. Joseph Health, we believe health care is a basic human right and that every individual seeking care should always be treated with compassion and respect," the statement read. "We have not had a chance to review the facts of the case, but take these allegations very seriously. We are committing our full attention to investigating this matter."
This story has been updated to include a statement from St. Joseph Health.