Transgender Man's Baby Could Be First Person Without a Legal Mother
A baby could become the first person in England and Wales not to have a legal mother if a court grants a transgender man the right to be identified as the child's father.
The unnamed man is fighting to be officially identified as the "father" or "parent" on the child's birth certificate, The Telegraph reported.
He launched a legal case against The Registrar General for England and Wales after a member of staff told him the law states those who give birth to children can only be noted as mothers on official documents.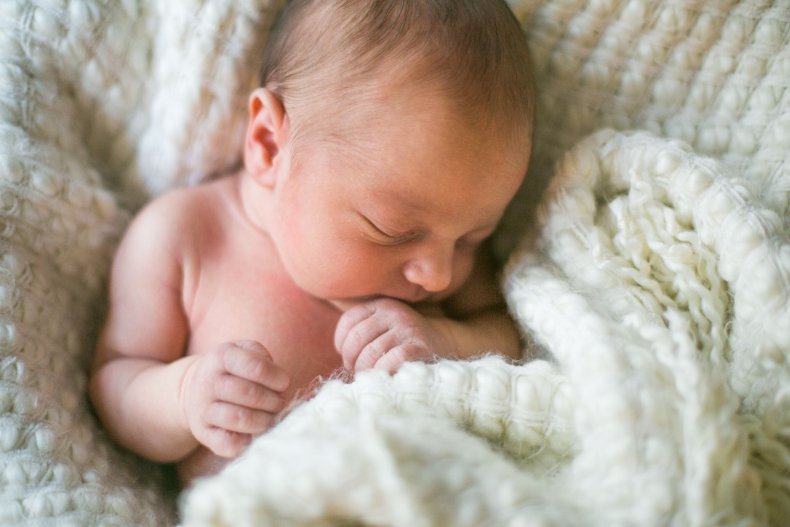 But the man complained of discrimination, and said he is being forced to be identified as the child's mother breached his human right to respect for private and family life.
A High Court in London heard the man's gender recognition certificate stated his gender was officially recognized before the child was born.
The judge said the scenario had never been raised before in England and Wales, and the law may need to be changed if the transgender man wins the historic court battle.
Barrister Hannah Markham, who is a Queen's Counsel and heads the man's legal team, explained in an outline of his claim seen by The Telegraph: "It is an accepted fact that a female who transitions to male may in law maintain the ability to conceive and give birth to a child."
LGBT advocacy groups support the transgender man's position, and argued it is "incongruous" for him to be legally recognized as a mother.
Rebecca Stinson, head of trans inclusion at the U.K.-based LGBT charity Stonewall UK told Newsweek, "It's entirely sensible that a trans man should have their gender accurately recognized on the birth certificate of their child."
A spokesperson for British advocacy group Gendered Intelligence told Newsweek it is aware that more trans men and transmasculine nonbinary people are becoming pregnant and giving birth.
"It is incongruous that a trans man is able to have his gender legally recognized, have a male gender marker on his passport and marry as a man, yet must be recorded as "mother" on his child's birth certificate," the spokesperson said.
"We require changes in the law to make sure that processes for registering births meet the needs of trans people, and LGBT+ families more broadly."