Trump's Transgender Military Ban Is Being Legally Challenged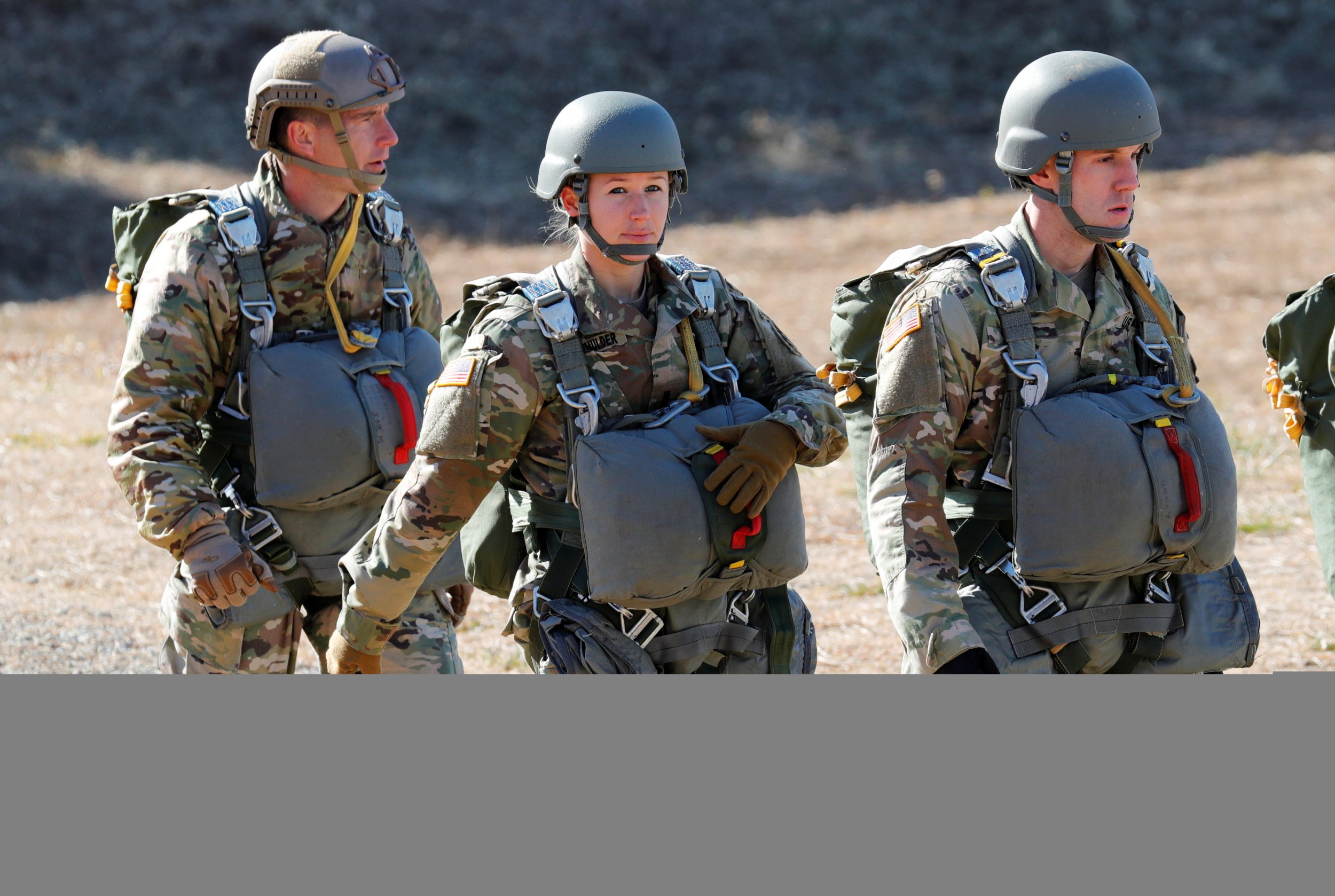 A new legal challenge could finally stop President Donald Trump from banning transgender troops in the military for good.
Lambda Legal and OutServe-SLDN this week asked a federal district court to permanently block the Trump administration's plan to stop transgender people from openly serving in the U.S. armed services. The motion for summary judgment filed in the U.S. District Court for the Western District of Washington seeks a speedy resolution of the case.
"Every single federal court to look at President Trump's policy has already found that it reeks of undisguised and unlawful discrimination against qualified transgender people willing and able to serve our country, and it's time to put the nail in the coffin for that policy," Lambda Legal Senior Attorney Peter Renn told Pink News.
Trump made the announcement that he was banning transgender individuals on Twitter in July 2017, shocking the LGBTQ community.
"After consultation with my Generals and military experts, please be advised that the United States Government will not accept or allow Transgender individuals to serve in any capacity in the US Military," he wrote. "Our military must be focused on decisive and overwhelming victory and cannot be burdened with the tremendous medical costs and disruption that transgender in the military would entail. Thank you."
The lawsuit brought on by Lambda Legal and OutServe-SLDN represents nine individual plaintiffs along with the Human Rights Campaign, Seattle-based Gender League, and the American Military Partner Association.
A U.S. District Court judge in Washington D.C. granted a preliminary injunction in a similar lawsuit that challenged the transgender military service, which was filed by the National Center Lesbian Rights and the GLBTQ Legal Advocates & Defenders in October. Another U.S District Court judge in Maryland granted a preliminary injunction in a case that was filed by the American Civil Liberties Union in November.
The federal district court issued an injunction in December stopping the ban from being enforced during litigation and ordering the military to honor the existing policy of allowing transgender service members to serve openly. It also allowed transgender Americans who were seeking to join the military to be able to do so. Transgender people were allowed to enlist starting January 1 because of the injunction.
In September, the Pentagon said a panel of senior officials was created to study how to implement Trump's order to prohibit transgender individuals from serving. The Defense Department has until February 21 to submit a plan to Trump. Earlier in December, the Pentagon issued guidelines to recruitment personnel in order to enlist transgender applicants for the beginning of January. This list included medical requirements, which gender individuals wished to be identified as, and what kind of undergarments they would wear.