U.S. Military Could Deny Potential Transgender Recruits Beginning July 1, Ending Obama Policy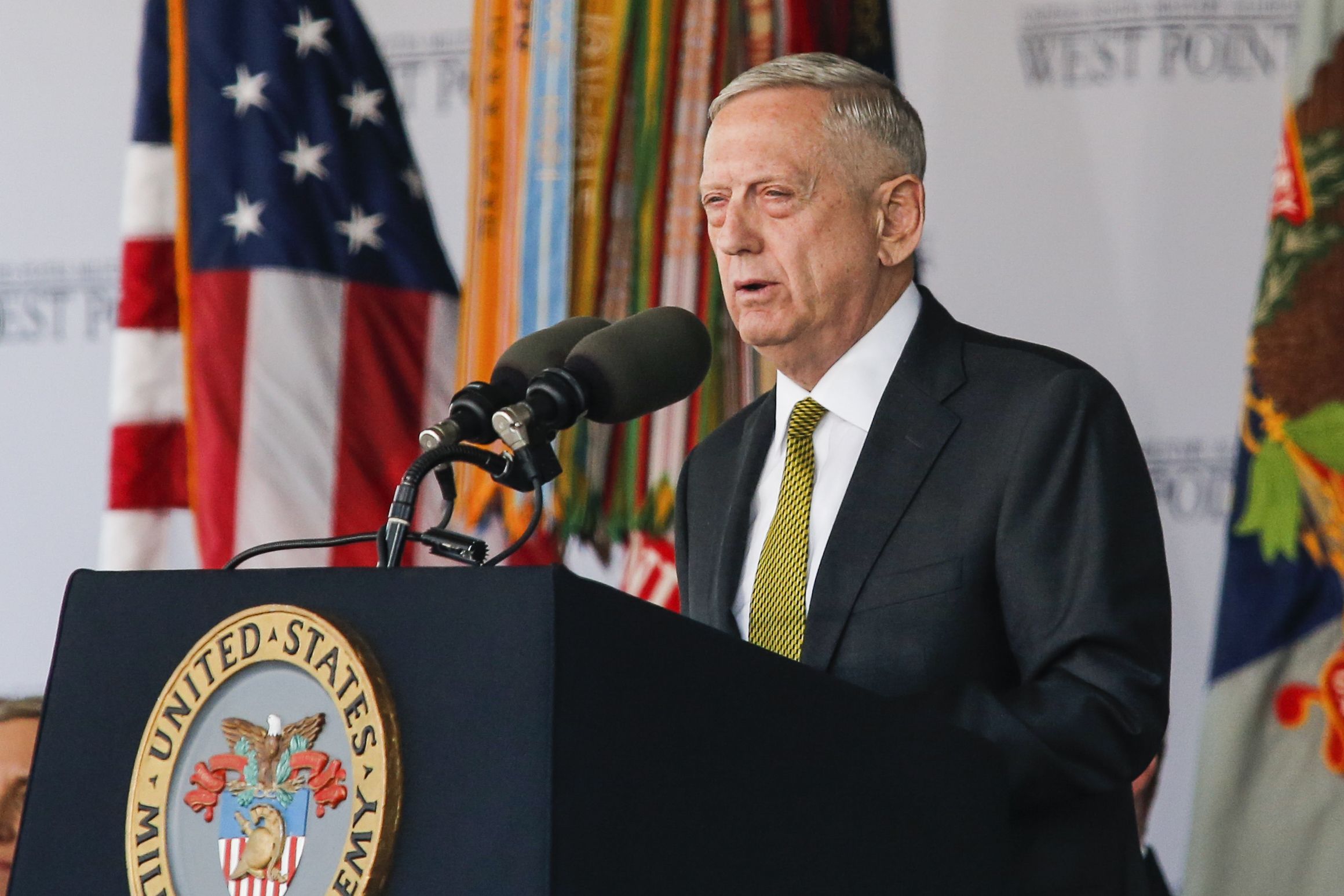 The U.S. military will not start allowing transgender men and women to sign up starting July 1 as planned unless the Pentagon moves to fully implement a policy enacted under former President Barack Obama's administration, Military Times reported Thursday, citing sources privy to internal discussions.
The report stressed that Secretary of Defense Jim Mattis can ultimately decide whether to implement the order, but it's "unclear" if he will. Also, the Pentagon requested reports and input from each of the military's branches last month to weigh if the military stands in "readiness to begin accepting transgender applicants on July 1, 2017," USA Today reported. Those assessments were due on May 31. To date, roughly 7,000 of the military's 1.3 million active duty members are transgender, but they were not allowed to openly identify as such until the Obama policy was enacted.
According to Military Times, the Army and Marine Corps have been the branches most active in pushing for a delay in implementing the policy, but one official said such pushback had more to do with "practical matters" rather than outright opposition to transgender people serving.
However, the same official said funding was an issue, specifically when it came to upgrading facilities like group showers and other "communal living spaces."
"We had several questions for OSD [Office of the Secretary of Defense] seeking clarification on aspects of the policy that have not been addressed yet," the unidentified official said. "It's not that we're unsupportive or unwilling to implement it; just that there were administrative matters to be addressed."
Though the military has been slowly allowing more women and members of the LGBT community to serve in individual cases—with three women joining a Marines infantry unit for the first time in January—the issue of transgender people openly serving has still been highly contentious within the military.
President Donald Trump, who last year became the first Republican to mention the LGBT community at the political party's national convention, has otherwise declined to overtly support transgender people, and in February rescinded rules on bathroom usage for transgender students at public schools. That measure could have also had an impact on Defense Department schools.
In June of last year, the Pentagon lifted its ban against transgender people openly serving in the military, and in doing so afforded those particular members of the armed services the same medical coverage that all others receive. That includes, if doctors deem it necessary, hormone therapy and gender reassignment surgeries.