Transgender Murder Statistics Show Why 'Protect Trans Women' Day Is Necessary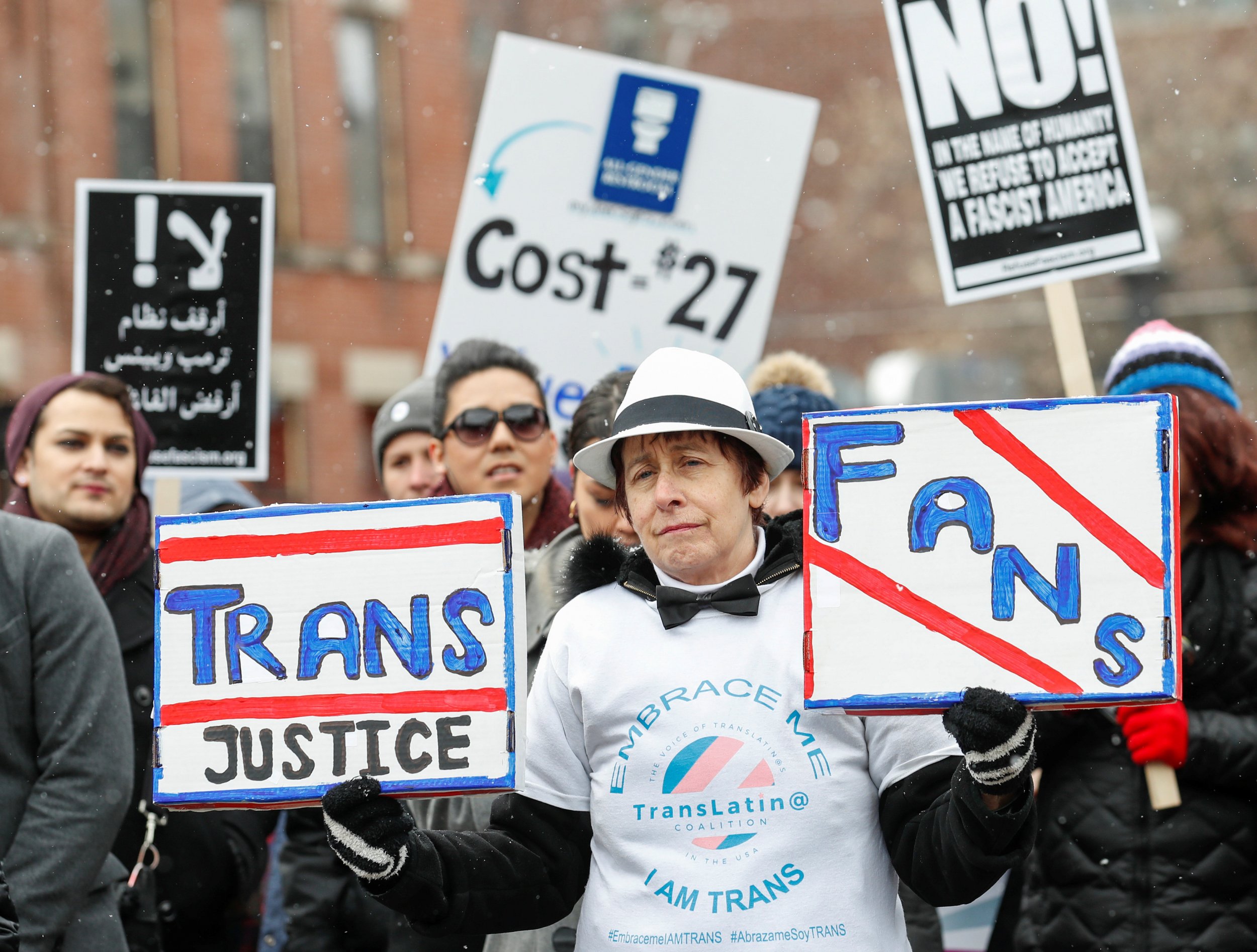 Seven transgender women were killed in the first six weeks of 2017, putting the rate well on course to beat the previous figure of 23 reported murders last year. On Wednesday, the LGBT advocacy group Get Equal launched a day of action under the hashtag #ProtectTransWomen "to celebrate the lives of black trans women and protect all trans women and femmes."
Of the seven murders already this year, six were of black women while the other was of a Native American. In the space of a few days last month, four trans women of color were murdered. Three of them were in Louisiana and two of them, Chyna Gibson and Ciara McElveen, were in New Orleans and were close friends of Imani Dupree, herself a trans woman.
"I've been frightened, but not like this before," Dupree told CBS News. "What scares me the most is that people will feel like they can get away with these things and nothing will be done about it.
"How many more people have to be killed before something is done about it?"
Another transgender woman in New Orleans, who also knew both recent victims, said she feared ignorance could soon lead to her own life being taken.
"I was shocked," Syria Synclaire told Nola.com. "I was nervous. And I was ultimately frightened. It's real: people's hatred. People's fear of the unknown of trans experience could lead to my death."
While transgender killings as a whole are at around the same number reported at the same time last year, transgender women have been murdered at a higher rate.
"As a society we can stop this epidemic by hiring trans women of color, making sure they have safe places to live and standing up when we see or hear them being demeaned and attacked and simply by valuing their lives," Beverly Tillery, executive director at the New York City Anti-Violence Project said in a statement following the murder of Jaquarrius Holland in Monroe, Louisiana, last month. "The moment to act is now."
Get Equal has partnered with several organizations including Black Lives Matter, the National Black Justice Coalition and the Institute for Asian Pacific American Leadership and Advancement for a series of rallies and events around the country Wednesday evening.