Transgender Rights in Trump's America: What Happened In 2017 and What To Expect In 2018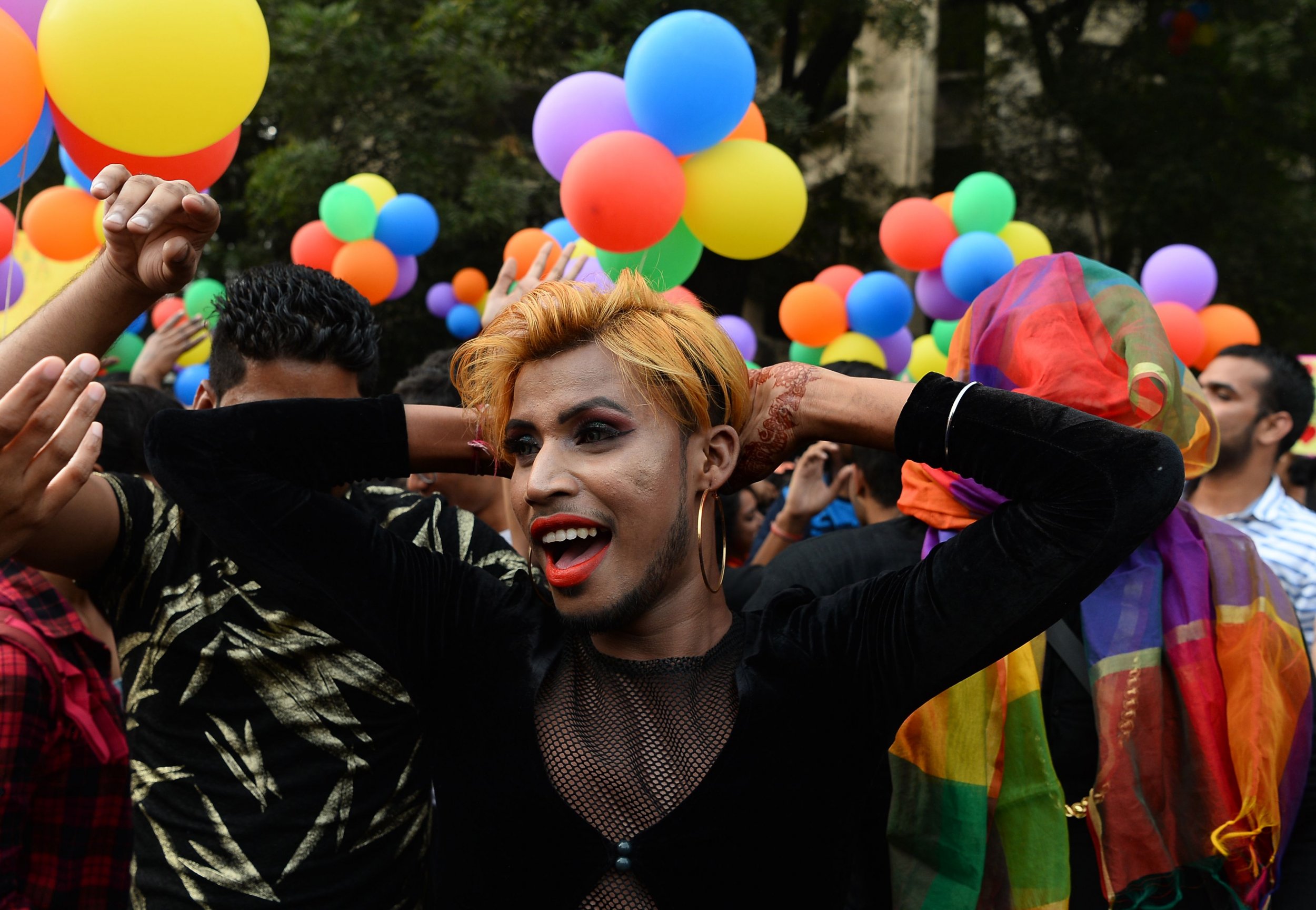 This past year has been monumental for transgender Americans—from the good news of Danica Roem becoming the first out transgender woman to win a state legislature seat to opposite kind of news of President Donald Trump's attempted transgender military ban. And 2018 could be just as consequential.
So don't head into the new year without our essential guide to what happened in 2017. The major transgender stories fell into these three categories: anti-discrimination laws, healthcare, and the proposed military ban:
Anti-discrimination laws
In 2015, Jameka Evans was fired from her job as a security guard at Georgia Regional Hospital in Savannah. She says it's because she's gay and doesn't conform to gender norms. So she filed a lawsuit against the hospital in April 2015.
Evans and Lambda Legal, an LGBT nonprofit representing her, say the termination violated Title VII of the 1964 Civil Rights Act, which prohibits discrimination on the basis of gender, race, color, national origin and religion.
The Supreme Court was expected to hear her case because federal appeals courts are split on whether Title VII also protects individuals on the basis of sexual orientation and gender identity. Some activists believe the court decided not to hear the case because it is going to hear a different one in 2018.
Healthcare
Transgender people are more likely than cisgendered people to be uninsured, and even if they do have health insurance coverage, most policies contain transgender-specific exclusions that deny them coverage routinely provided to nontransgender people.
In 2017, the Trump administration worked towards dismantling the Affordable Care Act, which helped transgender people receive care more than the previous system.
Moreover, the current tax bill would devastate support systems and services for LGBT Americans, especially transgender people, by making deep cuts in their accessibility to healthcare and other programs on which they rely.
The bill would raise the cost for people living with HIV/AIDS, cut food stamps, housing and homelessness efforts and lead to cuts in Medicare and Social Security—social programs important to the LGBT community.
Going into 2018, more healthcare related cuts are likely to be made, increasing lack of care for transgender people.
Military ban
Trump's July 2017 directive would have banned all new transgender recruits from enlisting, kicked out transgender people currently serving in the military and prohibited transition-related surgery for service members. But courts have routinely blocked it. Next year, the Trump administration is expected to continue to fight against transgender involvement in the military.
Heading into 2018, there is plenty of legislation involving transgender rights to watch, including anti-discrimination laws, healthcare, and the attempted ban on transgender servicemen and women.