This Trans Prisoner Has Divided Britain
A transgender prisoner, who was on Tuesday convicted of raping two women in attacks carried out before she changed gender, has ignited a fierce debate in Britain about how the justice system treats transgender people amid concerns over women's safety.
It comes at a time when the country is grappling with wider ideological questions about how the law can affirm transgender rights while upholding the rights and privacy of women.
Isla Bryson, 31, from Clydebank, West Dunbartonshire, was found guilty of two instances of rape—one in 2016, and another in 2019—following a trial at the High Court in Glasgow, Scotland. She is being held at Cornton Vale women's prison in Stirling while awaiting a sentence for the crimes.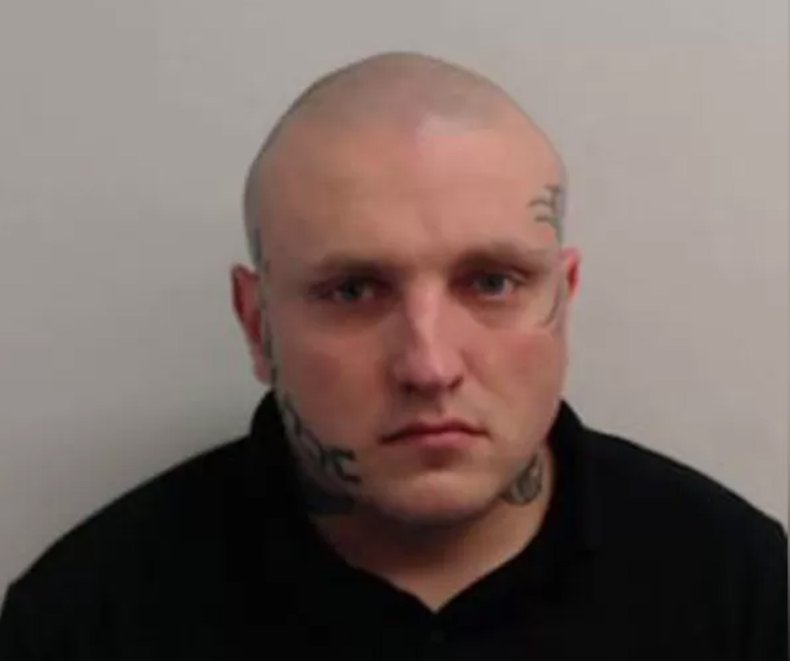 However, where she ends up serving her sentence has been a matter of acute concern among campaigners, who fear allowing a convicted rapist into a women's prison may present the opportunity for further sexual crimes to be committed while behind bars.
Feminist campaigners have long argued that male sex offenders would attempt to use transgender recognition to gain access to female jails.
Evidence submitted to the U.K. Houses of Parliament in 2021, when it was discussing reforms to the Gender Recognition Act 2004, provided British Ministry of Justice statistics that showed sex offenders accounted for 59 percent of trans inmates, compared with 17 percent of male inmates and just over 3 percent of female inmates.
Campaigners have also latched onto allegations—many originating from female inmates in U.S. prisons—of rape and sexual assault by male-to-female transgender prisoners.
"To many people, it will look like this convicted rapist has gamed the system in order to try and garner sympathy, and to end up in a women's prison," Joanna Cherry, a Scottish National Party (SNP) member of Scottish Parliament (MSP) told Times Radio. "And I think a lot of people will be shocked by that."
She added: "Perhaps some people would say nobody really cares about prisoners. But the point about human rights is that they're universal, and they apply to everyone."
On Wednesday, the official spokesperson for U.K. Prime Minister Rishi Sunak said he can "understand the concerns" surrounding the case.
Bryson first appeared in court in 2019 as Adam Graham, having decided to transition sometime in 2020. Giving evidence last week, she said she knew she was transgender aged 4, according to the Press Association.
The Scottish Prison Service told the Press Association it decides where to send transgender prisoners "on an individualised basis, informed by a multi-disciplinary assessment of both risk and need."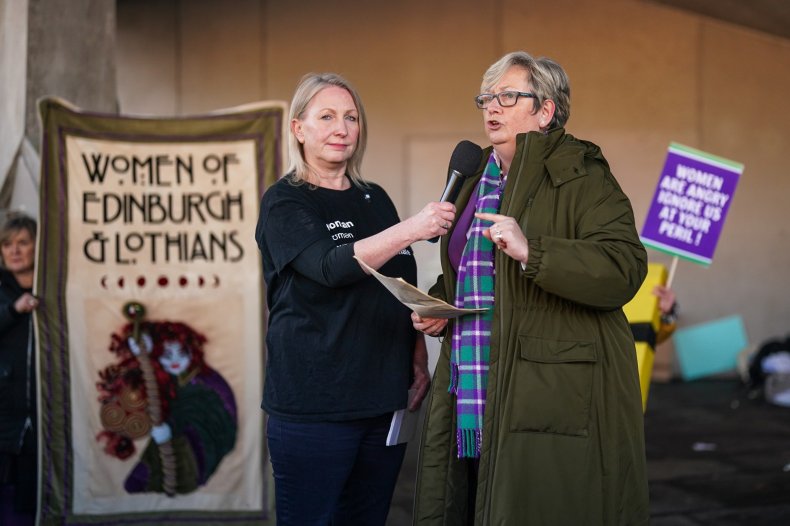 Scotland's First Minister, Nicola Sturgeon, who leads the devolved SNP administration, told BBC Radio 4 that "there is no automatic right for a trans woman convicted of an offense to go to a women's prison.
"This idea that because somebody, who of course may have committed crimes as a man, but then tries to change gender simply to avoid going to a man's prison, there is no such automaticity around that," Sturgeon added.
Scotland has a devolved government, which means it is able to set many of its own laws on a localised basis, in the same way a U.S. state might. The Bryson case comes amid a wider rift surrounding the devolved government's recent passing of legislation that would simplify the process for trans people to obtain a gender-recognition certificate without a doctor's approval.
While the move has been welcomed by transgender campaigners, the legislation was blocked from receiving royal assent—the process of the British monarch King Charles III rubber-stamping bills so they can become law—by Alister Jack, the Scottish Secretary, who reserves the power to stop devolved legislation if it is deemed to impact on laws elsewhere in the U.K.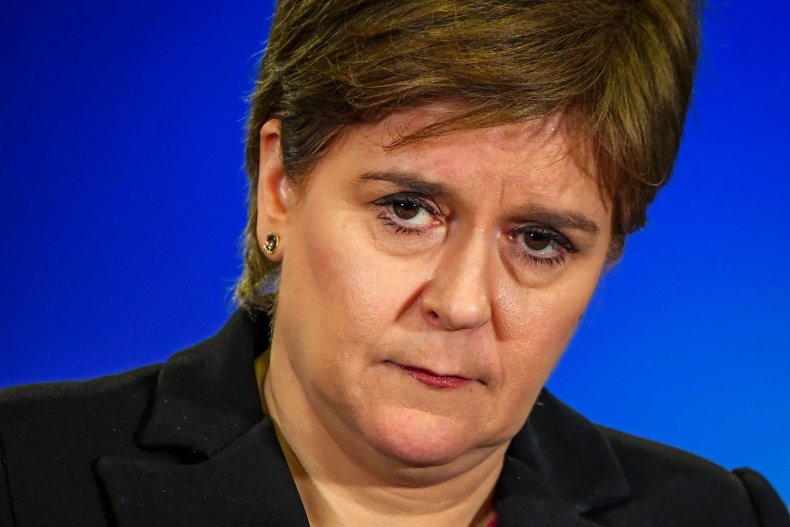 The national government argues that the gender reforms in Scotland would allow for a person to be two different genders legally, depending on where they are in the country, complicating official records processes, and could lead to gender tourism.
"We now have the utterly perverse situation where a Scottish court refers to someone who says he identifies as female using 'her penis' to rape two vulnerable women," Russell Findlay, a Conservative MSP, told the Scottish Parliament.
"We warned of the inevitability of this happening if the SNP's gender self-ID law passed, but for it already to have become reality is deeply worrying and an affront to the victims."
He referenced an amendment to the SNP's gender reform bill that would have prevented anyone accused of a sexual offence from changing their legal gender until the end of court proceedings.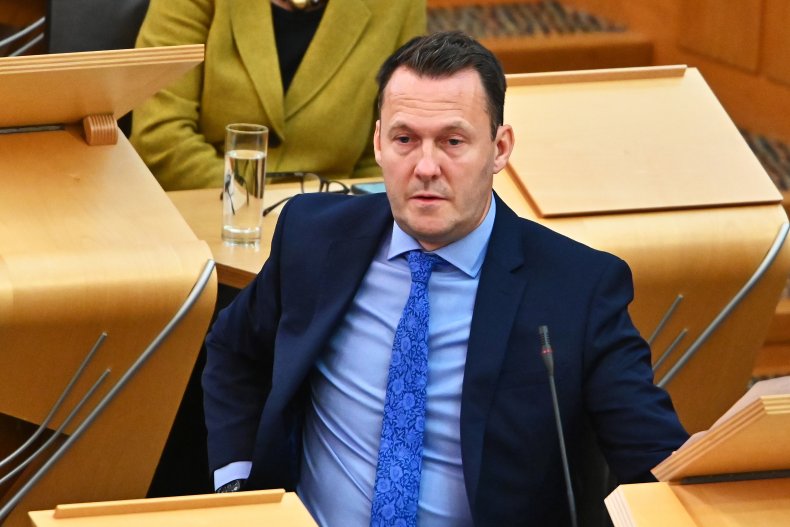 In the same session, Keith Brown, Scotland's Justice Secretary, responded that he had faith in the Scottish Prison Service to continue assessing cases on a risk basis. He noted that the gender reform bill "would not have changed the SPS's approach to trans prisoners."
However, others have suggested that while the bill—which is in limbo while the Scottish government formulates a legal challenge—would not impact the assessments of the Scottish Prison Service, it may create legal implications for the prison service.
Rhona Hotchkiss, a former governor of Cornton Vale prison, told U.K. newspaper The Guardian: "My fear was that under self-identification it would open the floodgates and open the prison service to legal challenge if [these individuals] weren't moved to the women's estate."
"The fact that sending a convicted rapist to a women's jail would even be considered shows how mad this has all become," said Susan Smith, a director with the For Women Scotland campaign group, told U.K. newspaper The Telegraph. "Had this man been able to acquire a [gender recognition certificate], there would have been greater protections around the identity of the accused."