Transgender Rights Advocate Found Stabbed And Beaten to Death — Her Husband Is Charged With Murder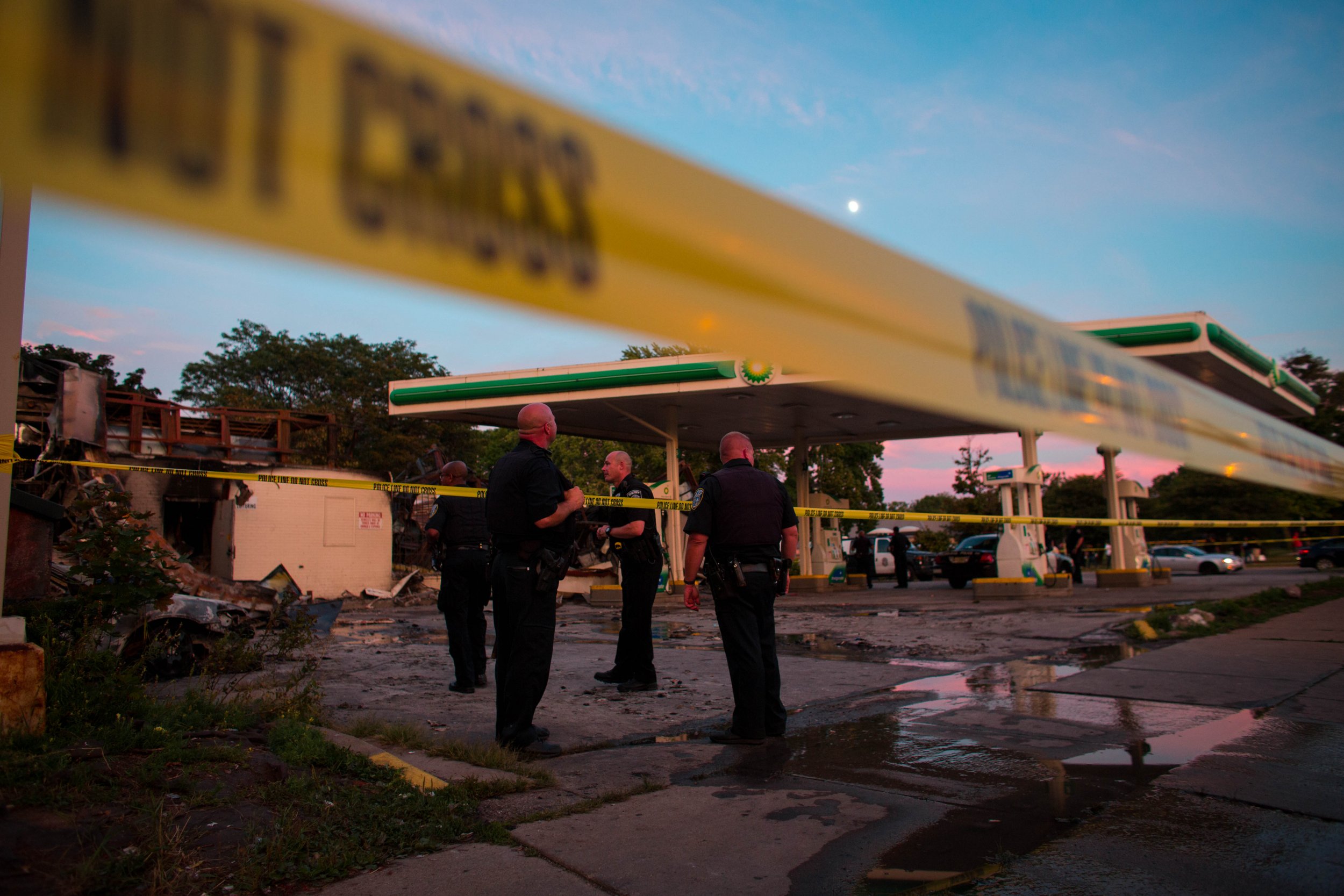 A transgender woman was found stabbed and beaten to death in her Massachusetts home on Friday evening. Her husband has been charged with her murder.
Christa Leigh Steele-Knudslien becomes the first known transgender person to be killed in 2018, according to GLAAD, an LGBT-rights organization.
Related: Under the Trump Administration, There Have Been More Transgender Deaths in the U.S. Than Ever Before
Mark Steele-Knudslien, Christa's husband who she married just last April, pleaded not guilty to murder on Monday, according to the Associated Press. But police say he already admitted to "hitting her with a hammer and stabbing her after an argument."
Steele-Knudslien, 42, worked as a transgender rights advocate, started a pageant for transgender women in New England and was well known in the Massachusetts LGBT community for launching the first New England Trans Pride 10 years ago, according to the AP.
A. Vickie Boisseau, a local activist and close friend of Steele-Knudslien who officiated her wedding in April and uses the gender-neutral pronoun herm, said in a phone interview with Mic that Steele-Knudslien identified as trans and intersex.
"She was always a big activist; she was always out there fighting the good fight," Boisseau told the publication on Monday.
Justin Adkins, another longtime friend, told AP that "her thing was always that transgender women are beautiful and need a venue for trans women to be seen as beautiful."
According to MassLive.com, Steele-Knudslien's husband said that he struck her with a hammer numerous times, stabbed in the back and killed. She was then wrapped in a tarp, police said. He turned himself into police on Friday because he had done "something very bad" and has been held without bail, police told the website.
Steele-Knudslien's death marks the first known transgender person to be killed in 2018. There was more reported violence against transgender people in 2017 than any year in almost a decade, according to a report released by the Human Rights Campaign Foundation, an educational arm of a lesbian, gay, bisexual, transgender and queer civil rights organization. In 2017, three transgender people were killed in the first week of January.
LGBT people are more likely to be targets of hate crimes than any other minority group in the U.S. This trend is particularly deadly for transgender people, and violence is on the rise. From January 2017 to November 2017, at least 25 transgender people have been killed in the U.S., the most ever reported. The majority of these killings were of people of color, and 80 percent were transgender women.