The Transgender Rights Case Against Hobby Lobby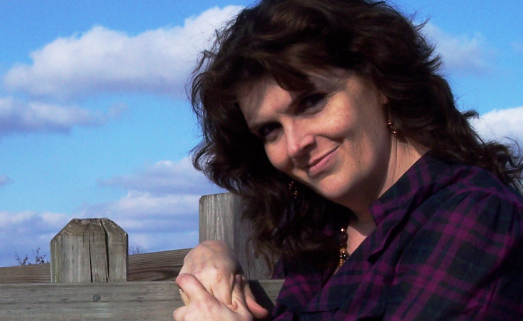 In the week since the Supreme Court ruled that crafts chain store Hobby Lobby can refuse contraception coverage on religious grounds, liberals have questioned what the ruling means for gay and transgender rights. Could a "closely held" corporation cite religious beliefs in discriminating against—or dismissing—its LGBT employees? Or does the ruling shield against that interpretation?
Meggan Sommerville, a 16-year employee of the company's Aurora, Illinois store, already knows firsthand what it's like to face discrimination as a transgender Hobby Lobby worker. That's why she filed a complaint to the Illinois Department of Human Rights (IDHR) in 2011 and still has a suit pending against the company today.
Sommerville, a frame shop manager, joined Hobby Lobby in 1998, when she was still living as a man. She wasn't fired when she transitioned in 2009 or when she legally changed her name the following year. Instead, she was written up for using the women's bathroom.
"Since then they still have denied me use of the women's restroom, even though my state ID [and] even the health benefits of my own company recognize me as female," Sommerville told Newsweek. She also retroactively changed the gender listed on her birth certificate. "I'm just looking to be treated equally with every other female in the company—not just in the store, but in the company. If they recognize me as female for certain things, why can't they recognize me as female for everything?"
In April of 2011, Sommerville filed two charges with the Illinois Department of Human Rights—one alleging discrimination in employment and the other alleging discrimination in public accommodation. The complaint was thrown out in 2012 for lack of evidence, but that dismissal was later overturned by the Department. Now the case is pending before the Illinois Human Rights Commission.
In a weekend column, New York Times columnist Ross Douthat hailed Hobby Lobby as "a company liberals could love," one that has "a sense of business as a moral calling." So why won't the company simply let Sommerville use the restroom consistent with her legal gender?
"Hobby Lobby's taking the fairly absurd position that in order for Meggan to be able to use the female facilities, she has to undergo reconstructive surgery," Sommerville's attorney, Jacob Meister, explained. Expensive and sometimes medically unfeasible, the procedure wasn't necessary for Sommerville to change her birth certificate.
"There's absolutely no support in the law for this, but they are being adamant in trying to create this unlawful rule," Meister added.
In recent years, public restrooms have become a common site of both anxiety and protest for transgender and gender-nonconforming people. In December, Newsweek reported on a group of trans student activists who removed gendered signage from bathrooms at Wesleyan University. (A 2011 National Transgender Discrimination Survey cited in the article found that more than half of trans respondents had avoided leaving the house "due to a lack of safe public restroom facilities.") Meanwhile, a new California law allows transgender students to choose which bathroom or locker room they wish to use.
"It's very common that a transgender person is excluded from using the facility consistent with their gender identity because of other people's misconceptions of what that person's gender is," said Jennifer Levi, the director of GLAD's Transgender Rights Project. "It's no more possible for a transgender woman to use the men's room than it is for any other woman to be able to use the men's room."
By that logic, Levi said, denying Sommerville use of the women's restroom is "the same as denying [her] the restroom facility." Such treatment is "offensive, stigmatizing, and could even put her in danger," Ilona Turner, the legal director for the Transgender Law Center, added in an email to Newsweek.
Hobby Lobby representatives declined to comment on pending litigation, and so the company's reasons for denying access remains unclear. They've never cited religious beliefs in this case, Sommerville said. Their insurance covers her hormones, though it doesn't cover many of the routine office visits relating to the transition process. And the company has changed her personal records to reflect her gender. So why not quit the job?
"I like the customers that I have," Sommerville said. "I like what I do. I'm good at what I do." Most of her coworkers have been supportive of her transition process, though a few have been less tolerant and refused to use female gender pronouns.
Asked about last week's Burwell v. Hobby Lobby decision, Sommerville said she identifies as a Christian but still disagrees with the decision, especially since there are other medical uses for IUDs besides preventing pregnancies. Still, she's hopeful it will draw more attention to her own case.
"It does open up the opportunity to talk about my case and about the discrimination transgender men and women face across the entire United States," Sommerville said. "Any time there's an opportunity to forward the conversation about transgender acceptance is always something I look forward to."