Trump Administration Moves to Eliminate Transgender Definition, Define Sex by Genitals at Birth: Report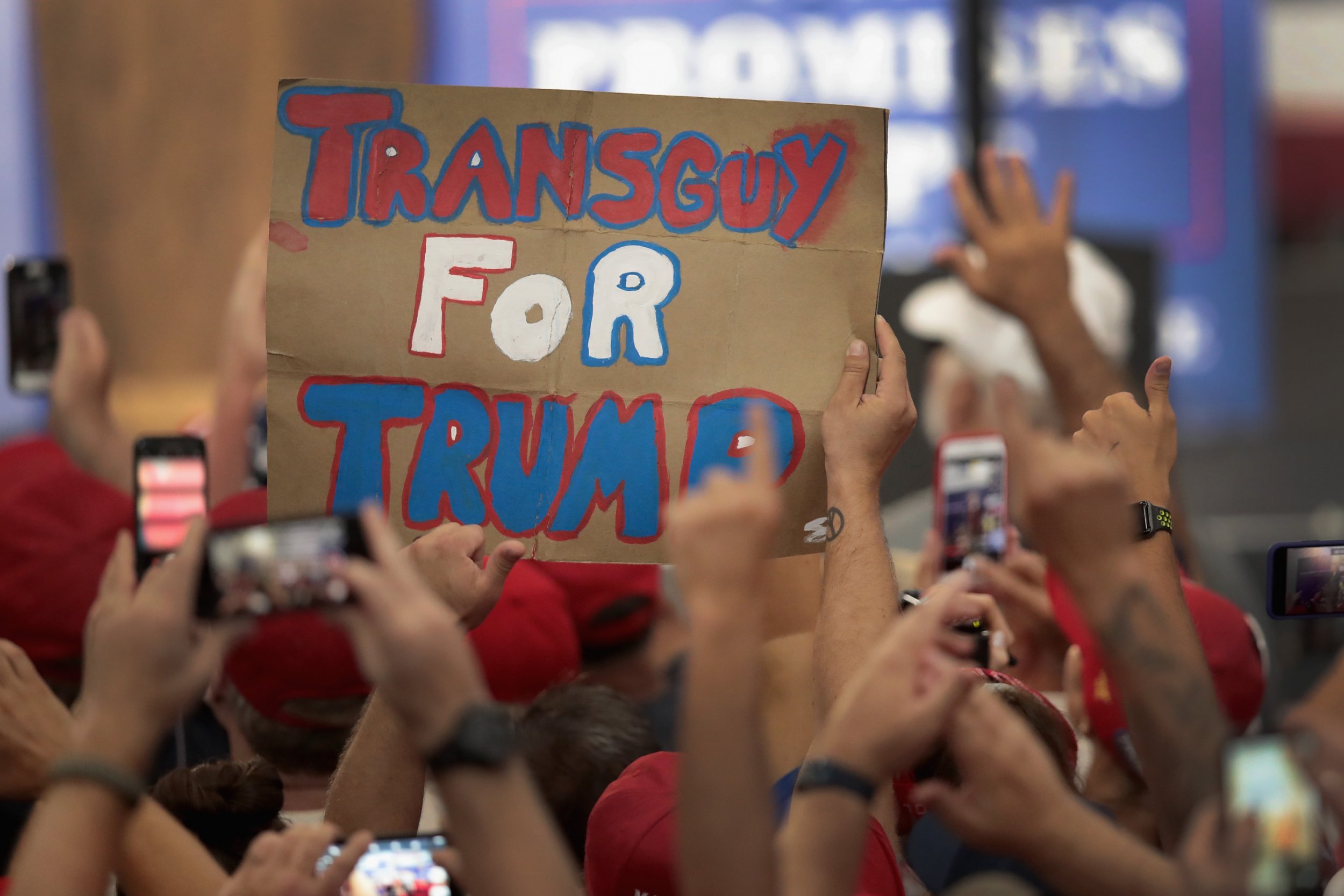 The Trump administration seeks to tighten the legal definition of one's gender specifically to the genitals they have at birth, in a move many say is intended to erase the recognition of transgender Americans.
Gender definition is one of a few issues—including race, immigration and womens' rights—that Trump often uses to appeal to his far-right base and antagonize his opponents, with pronouncements, memos and executive orders of draconian or punitive action that often do not lead to actionable policies.
In this case, a Department of Health and Human Services (HHS) memo obtained by The New York Times highlights the agency's intention to more explicitly define gender under the Title IX federal civil rights law. The memo sought to create a uniform definition of gender determined "on a biological basis that is clear, grounded in science, objective and administrable." The proposal aimed for a binary definition of either "male" or "female," which would be directly determined by the individual's genitals at birth.
The "male" or "female" definition would be legally unchangeable after being clearly defined by one's genitals present at birth. Any disputes regarding one's sex would require genetic testing.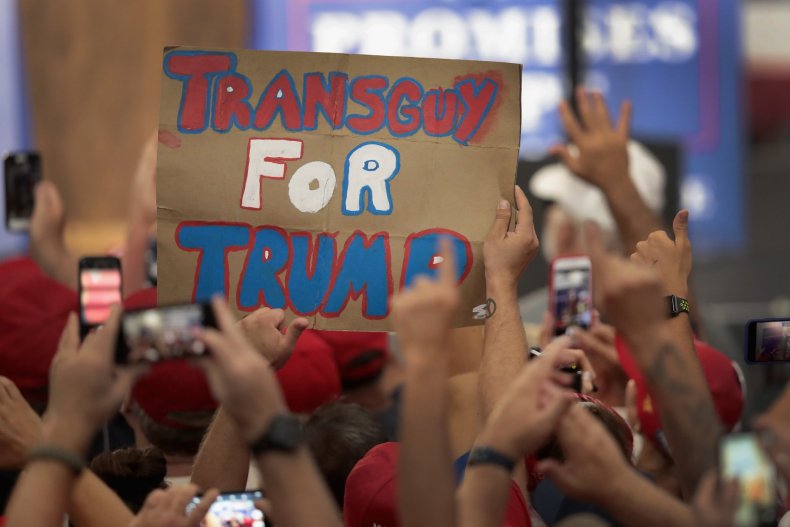 Civil rights activists see the potential Trump administration move as a way to eradicate federal protections for transgender people by erasing the transgender identity entirely. An estimated 1.4 million Americans have opted to recognize themselves, either through surgery or another means, as a gender different than the one they were born with.
"Sex means a person's status as male or female based on immutable biological traits identifiable by or before birth," read the HHS memo the Times obtained. The memo has been circulating the department since the spring. "The sex listed on a person's birth certificate, as originally issued, shall constitute definitive proof of a person's sex unless rebutted by reliable genetic evidence."
Obama administration officials who worked to relax the definition of gender said the Trump administration was maneuvering to roll back civil rights protections. The Trump administration previously attempted to keep transgender people out of the U.S. military.
"This takes a position that what the medical community understands about their patients—what people understand about themselves—is irrelevant because the government disagrees," said Catherine E. Lhamon, who led the Obama administration's Education Department Office for Civil Rights, in an interview with the Times.
The HHS has proposed that the four federal agencies that enforce Title IX—Labor, Education, Justice and Health and Human Services—join together to adopt new definitions and regulations, suggesting the move would improve chances against legal challenges in the court system.
The Obama administration first brought gender issues into the public arena with debates over transgender bathrooms and single-sex dormitories. That fomented a rage and desire for vengeance among the rural, far-right voters Trump courts.