Transgender Woman Suing Circle K, Claims Co-Workers Called Her 'Man in a Dress,' Threw Her Belongings in Trash
A transgender woman in Illinois is suing a Circle K convenience store, claiming she was subjected to "offensive and sexually explicit questions" about her dating life, anatomy and plans for gender confirmation surgery.
Judi Brown, 26, worked at a Circle K in Bolingbrook for approximately a year, during which, she claims, she repeatedly suffered both racist and transphobic harassment.
According to the suit, filed Wednesday in the U.S. District Court for the Northern District of Illinois, store manager Wendy Delli persistently asked Brown inappropriate questions about her sexual anatomy and romantic life, and refused to refer to her by her chosen name. Another co-worker allegedly called Brown a "man in a dress."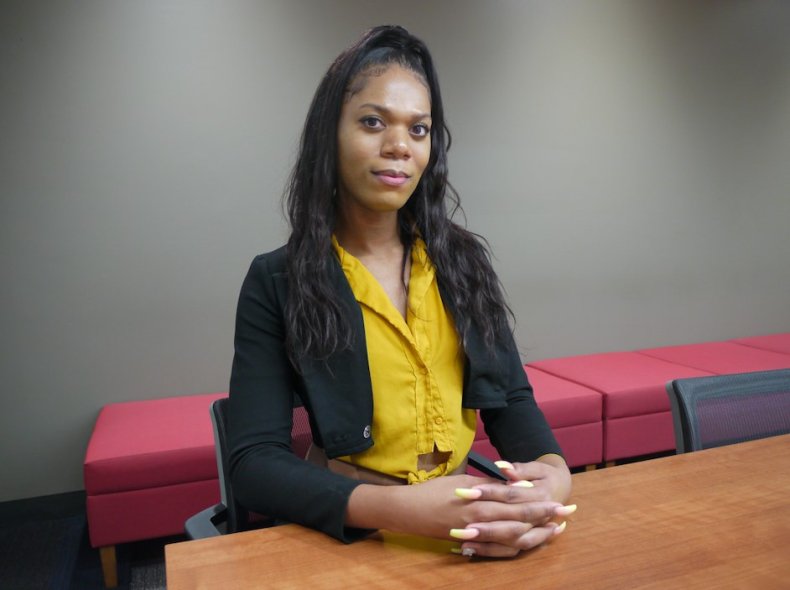 She also alleges Delli frequently referred to African-American customers by the n-word and told employees to monitor them carefully. Brown claims other employees harassed and demeaned her, as well, including throwing her personal items in the trash and threatening her with physical violence.
After she complained, Brown says, she was passed over for promotions—losing out on an assistant manager job to a new hire.
Brown says she informed her manager both verbally and by text that she would not be able to work her scheduled shift on June 25, 2017, the day of the Chicago Pride Parade. But when she arrived for work the following day, she was told she was no longer employed by Circle K and should leave the premises immediately.
"I was in absolute shock after being fired," Brown said. "I followed all the rules for taking off on that day so I could celebrate with my community — and they picked that day to terminate me. I felt so humiliated."
She is seeking unspecified damages for lost wages and benefits, attorneys' fees and damages for emotional distress.
"Even in Illinois, discrimination against transgender people—especially trans women of color—still happens," she said in a statement released by the ACLU of Illinois, which is assisting with her case. "We deserve to be respected at work just like everyone else. My hope is that this lawsuit will show that what happened to me was wrong and no one else should have to put up with it."
Gillian Branstetter, media relations director at the National Center for Transgender Equality, says Brown's case is symptomatic "of the bias and prejudice faced by transgender people at work and throughout their lives,"
"It's an unfortunate but necessary reminder of the importance of statewide protections [and] the need for the Equality Act," Branstetter told Newsweek.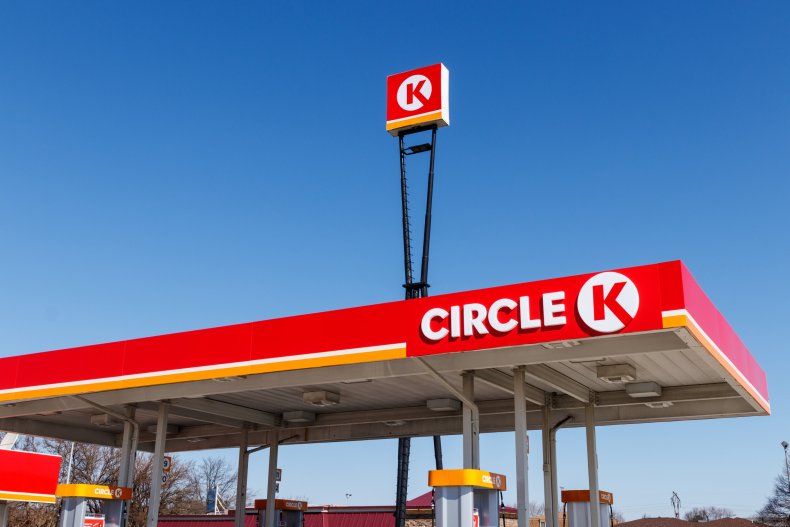 In a statement, a Circle K spokesperson said the company "is an equal-opportunity employer with a diverse workforce including transgender employees and fully cooperated with agency authorities during the previous investigation into this claim."
In October, the Supreme Court will hear a case hinging on whether Title VII of the Civil Rights Act of 1964, which bars sex discrimination at work, applies to trans and other LGBT employees.
Harris Funeral Homes v. EEOC involves a Michigan woman who alleges she was fired by a funeral parlor because she was trans. But legal experts say any ruling will impact all federal laws barring discrimination on the basis of sex, including the Fair Housing Act and Title IX of the Education Amendments of 1972.
"Transgender people have an unemployment rate three times that of the general population, worsening our risks for poverty, homelessness, poor health, and violence," says Branstetter. "The right of every transgender person to work without fear or prejudice is central to our fight for safety, equity, and prosperity."
The Justice Department under Donald Trump has stated its view that Title VII doesn't cover anti-LGBT discrimination. Illinois' Human Rights Act does, however, include protections against discrimination based on gender identity and sexual orientation.