Transgender Barista Fired After Harassing Anti-LGBT Lobbyist: '"Get Out And Don't Come Back!'
A transgender employee at a Nebraska cafe was fired this week after yelling at a customer who worked for an anti-LGBT lobbying group.
On Wednesday, Natalie Weiss was let go from her job at Cultiva Espresso and Crepes in Lincoln, Nebraska, after she reportedly shouted at Marilyn Synek, a communications specialist at the Nebraska Family Alliance, a group described by critics as "the lobbying organization that turns Nebraskan conservative Christian fear into law."
In a Facebook post on September 11, Synek recounted that, early that morning, she was approached by Weiss, who reportedly shouted, "Marilyn Synek! I didn't recognize you until now, but I just realized who you are, what you stand for, and the work you do. You are f****** bigoted trash, and we do not want you in our restaurant."
Weiss reportedly added that "over 80 percent" of the cafe's staff was queer and she was " not f****** wanted in our restaurant... so get out and don't come back!"
She allegedly said that if Synek returned, "we will all refuse any service to you."
In her post, Synek insisted she's never broadcasted her political opinions at Cultiva and always treated the staff "with respect and courtesy."
"While we, as Americans, can disagree politically, it is very important to maintain civility when interacting with people who hold different world views," she wrote. "Tolerance goes both ways, and the division in our current political climate will perpetuate if we neglect basic civility."
In a public Facebook post, Cultiva's owners confirmed there was an incident "wherein an employee lashed out at a customer over political/religious beliefs," adding that the employee was terminated "almost immediately."
"While we're proudly liberal personally, and believe in human rights and diversity to the fullest degree," they added "let it be known that we would never condone treating a customer this way... Whatever your race, religion, gender identity, or general political beliefs, we just want you to enjoy our food and coffee, and have a good time, and tell other people you had a good time. We're sorry there was a moment when that didn't happen today."
In an update, Synek indicated the owners reached out personally to apologize: "They said they did not condone the incident and told me I was welcome back to their business! I've always enjoyed their coffee and crepes, and I accept their apology."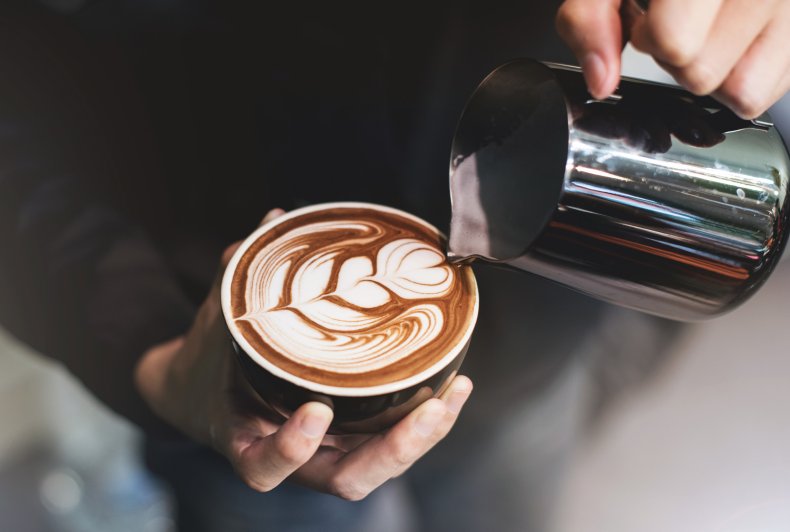 Weiss also took to Facebook, explaining she recognized Synek as "an employee of the Nebraska Family Alliance, and a former member of [Republican Senator] Ben Sasse's campaign staff."
"If you're unfamiliar with Sasse's, or the Nebraska Family Alliance's stance on the LGBT2QIA+ community, and our rights as Nebraskans to experience equality under the law and enjoy employment and housing non discrimination protections, I encourage you to look them up," she wrote. "They're real peaches."
"Nebraskans like myself do lose our jobs, and sometimes our living arrangements, because of who we are, and people like the Nebraska Family Alliance are why. "
"When this person was leaving the store, I told them in no uncertain terms, and admittedly vulgar ones, that they were not welcome to come back. For that, I have lost my employment," she stated. "So, for those keeping track, in Nebraska, you can be fired or lose your home because you identify in the LGBT2QIA+ umbrella, and you can also be fired for telling people who fight for that status quo to get lost."
The incident sparked a strong response within the Lincoln community, with some leaving negative reviews for Cultiva because of Weiss' outburst, and others criticizing Cultiva's owners for not supporting her. The owners say they've fielded threatening phone calls, nasty emails and "a bit of soft doxxing" on Twitter. "Ugliness has come from all corners of the political spectrum, interestingly enough," they wrote.
In a comment on Cultiva's post, one woman shared her ambivalence about the situation.
"While I'm certainly for those in power being called out in public (e.g. Sarah Huckabee at Red Hen), I'm not sure that I support what happens if employees start policing who consumes at a business as happened here," she wrote. "If the customer was saying things while there, for sure, she should be refused service. Everything I've read indicates that not the case here. I also understand why the former employee would not want to serve that customer."
On Thursday, Weiss asked that customers not take their feelings about the encounter out on her former coworkers.
"Cultiva Espresso & Crepes employees have done nothing wrong and have nothing to do with the incident I initiated," she wrote on Facebook. "The owners do not work at the shops. Please leave the staff alone."
Founded in 1988, the Nebraska Family Alliance opposes reproductive choice, no-fault divorce and LGBT equality in the state. On its website, the NFA maintains that "the lifelong, faithful union of a man and a woman provides many obvious benefits to society, especially children, in ways that no other relationship can."
In February, NFA representative Karen Bowling testified before the Nebraska legislature in support of conversion therapy for minors, saying society gives "a kind of carte blanche to a parent to drive a child's wellbeing."