Trans Woman's Amazing Two-Year Transformation Stuns Internet 
Lucille "Lucy" Weis was 5 years old when she first remembers feeling "different." Put into foster care after the tragic death of her mother, Weis bonded with her foster sister, who allowed her to borrow her clothes.
For almost three decades, Weis—from Toowoomba, Queensland in Australia—would hide her identity as a transgender woman out of fear of rejection. But in 2020, at the age of 34, she was ready to begin her transition.
Although the decision came with plenty of challenges—including the breakdown of her marriage and losing friends and loved ones—the now 36-year-old is living her best life as her true self.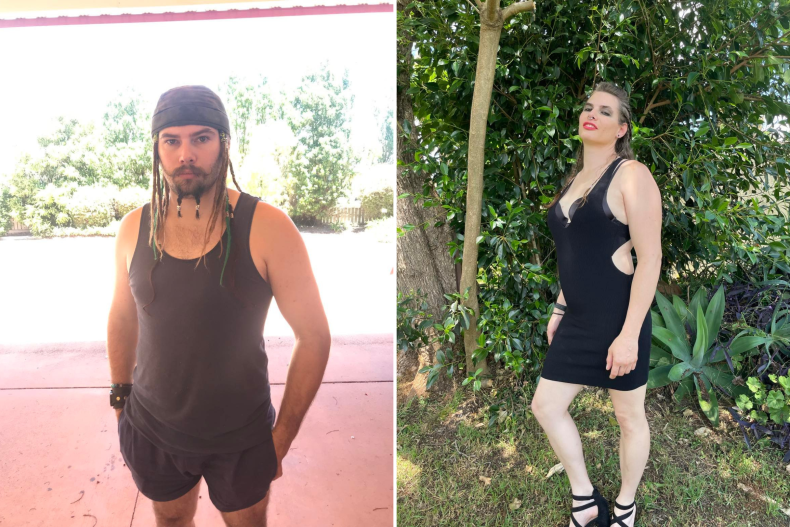 "I had a rollercoaster ride of emotions," Weis told Newsweek.
"I felt a lot of sadness, knowing that I could finally be who I always wanted to be, but also knowing that I'd missed out on all the teen and young adult experiences of exploring myself, my identity and the world around me as a girl, and as a young woman."
On January 28, Weis decided to share her stunning transition with the world. After posting before and after pictures to Reddit's r/MadeMeSmile forum, she quickly went viral, receiving almost 25,000 upvotes and comments from well-wishers across the internet.
"I wanted to show others like me that you can be happy and seen," she said.
"I'm just another person, I live, breathe and exist, I want to be happy and seen for who I am, not what's in my pants."
How Many American Adults Identify as Transgender?
According to a 2022 survey by Pew Research Center, 1.6 percent of U.S. adults identify as transgender or non-binary—meaning their gender identity does not match their registered sex at birth, or does not fit into the gender binary.
However, this figure appears to be rising amongst younger generations, with 5.1 percent of 18 to 29-year-olds identifying as trans or non-binary.
Weis remembers feeling different from her peers growing up, but it would take a long time for her to understand her feelings.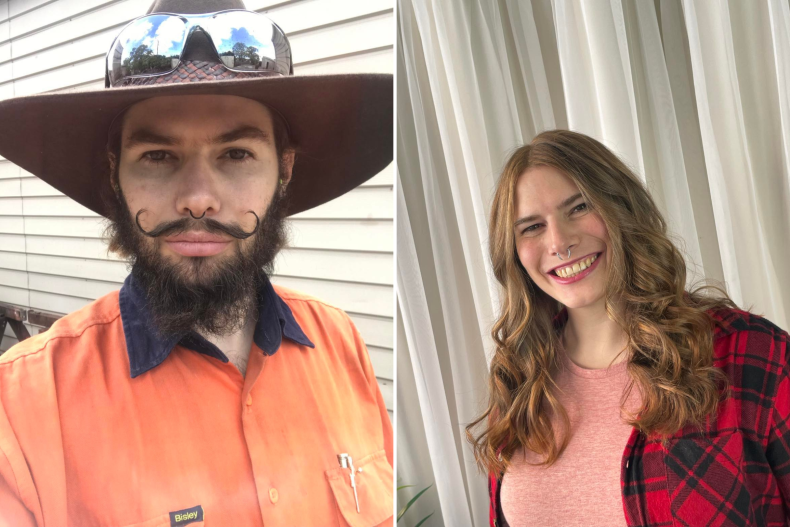 After Weis' mother died at just age 25, her father Peter couldn't afford to raise his children alone, so the 5-year-old was sent to live with a foster family. A few months later, Weis started wearing her foster sister Rebecca's clothes.
"She loved dressing me up, and I loved it too," she said. "She always made me feel happy and good about myself."
However, being raised as a Jehovah's Witness made it even more difficult for Weis to accept her identity. Surrounded by people who were anti-LGBTQ, she was never allowed to be herself.
"I know of a couple young gay and lesbian people who did get found out, and they were really heavily oppressed into obeying god's plan for the human race," she said.
"I felt a lot of anger at my parents and their religion for locking me into a terrible mindset. It was and still is very hard."
While living as a man, Weis married a woman called *Whitney. The pair were introduced by a former housemate and began dating after bonding over World of Warcraft.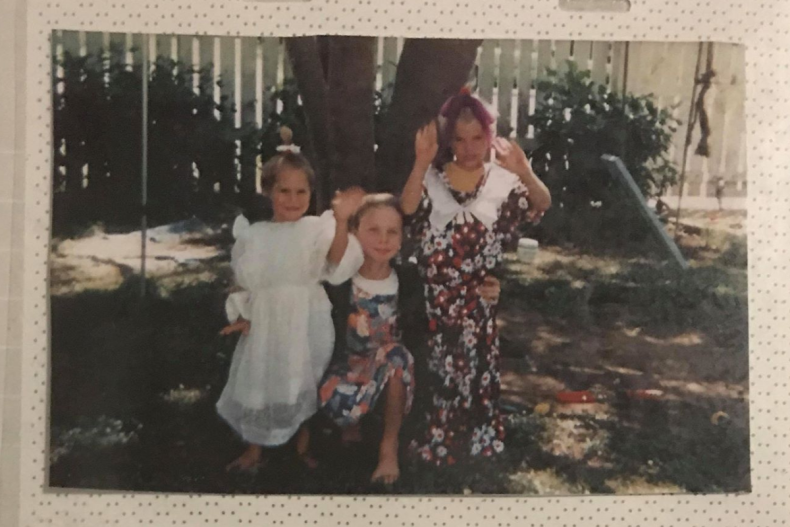 "She asked me once if I was transgender, about two years before I came out," Weis recalled.
"I'd experimented with FaceApp to change my gender and it felt so good seeing a femme version of my face, it made me happy."
Throughout the relationship, Weis would continue to question her gender identity, but was trapped by fear. Attempts to share her feelings with friends in the past had led to bullying and abuse, making her even more wary.
"I was afraid I would be attacked and rejected," she said. "I didn't know what to do, or where to start."
'A Rollercoaster of Emotions'
Sadly, Weis's father died in 2017, but his death motivated her to find true happiness.
"Life is short and he missed out on so much, he was only 50 when he passed," she said.
"I decided to medically transition as soon as I could, I didn't want to waste any more time not being true to myself."
Two months after coming out as transgender, she began hormone replacement therapy (HRT). She is currently fundraising to help cover the costs of gender confirmation surgery via her GoFundMe, which is entitled "Lucille Weis's Medical Transition."
Weis was confident in her decision to come out, but it wasn't an easy journey.
"After coming to terms with being transgender, and a couple of months processing, I began to feel happy and excited that I could finally be myself, and so I committed to making the change permanent," she said.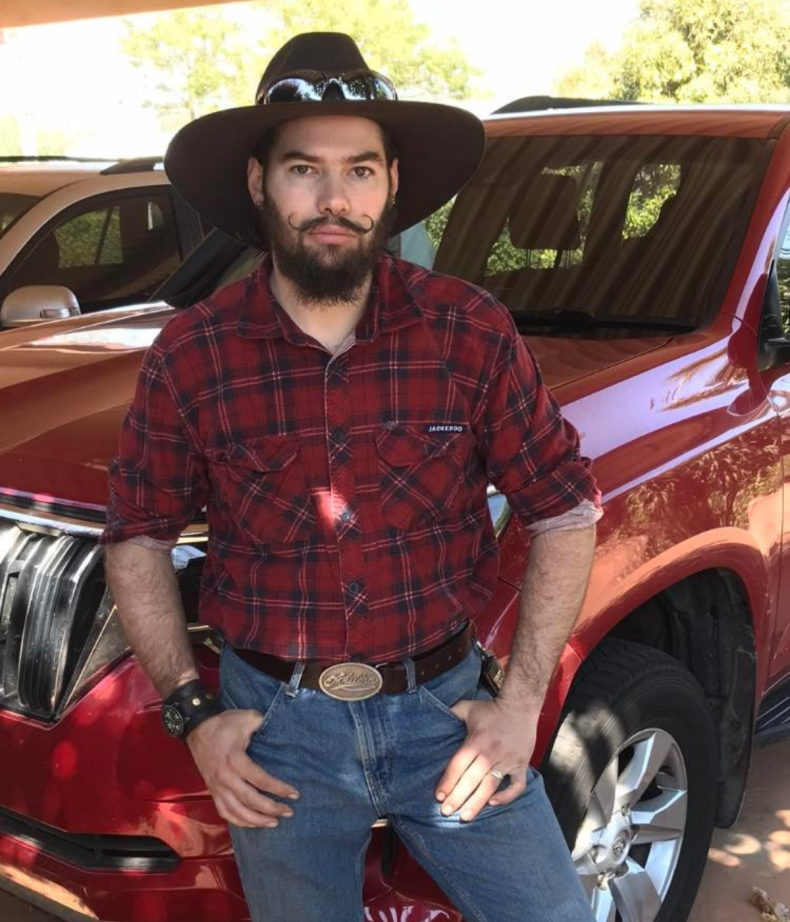 Unfortunately, Weis's transition meant the end of her marriage. Initially, Whitney tried to be supportive, but found the change hard to accept.
"She said couldn't do this anymore, that she wasn't a lesbian and no longer found me attractive," Weis said.
"That was one of the hardest rejections that I faced in the early days of my transition."
Weis also lost several friends and family members after coming out. At first, most of her former friends said they accepted her identity, but gradually stopped including her in activities before ghosting her. Other friends "outright" rejected Weis, including her best friend from childhood.
"I'd known him since we were 12 years old, and one day he just stopped talking to me," she said.
"He has refused to speak to me since. I still have no idea what he thinks about me or my transition. I had considered him to be my closest friend."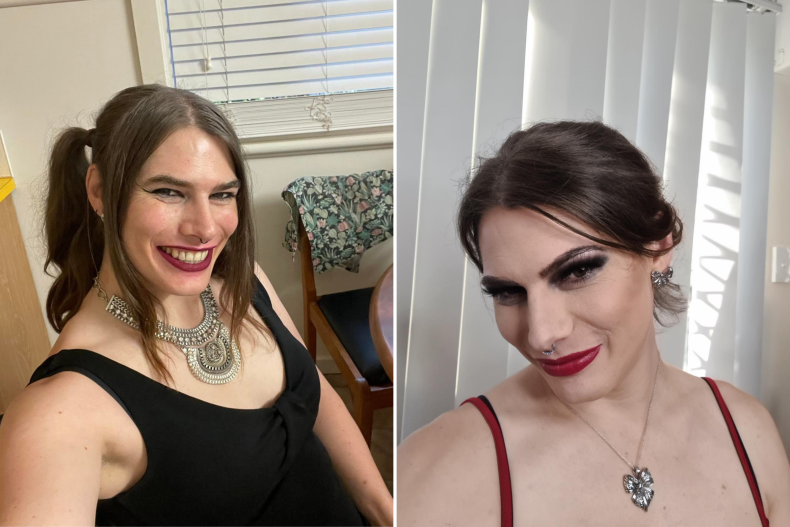 Two of her four brothers also cut off contact with her after she left the church. The other two tried to accept her transition, but gave up after struggling to learn her new pronouns.
However, Weis has built a new family in the queer community, who accept her for who she is. Despite working in a male-dominated warehouse, her colleagues have also been incredibly supportive.
"The men I work with accepted me for who I was," she said.
'I Smile at Who I See in the Mirror'
After sharing her transition with the r/MadeMeSmile subreddit, Weis was inundated with support.
"So many people reached out and I made sure to reply to everyone," she said.
"I want people to feel that their efforts are appreciated and I felt their love."
Weis is continuing to work on her self-esteem, as well as discovering her sense of style.
"I had no self-confidence when I came out," she said. "I've learned so much and I get told a lot that I'm beautiful, which is new for me and it's really nice.
"I've always known that I was a lesbian, and so for me, being seen as an attractive woman by other queer women is validating beyond words."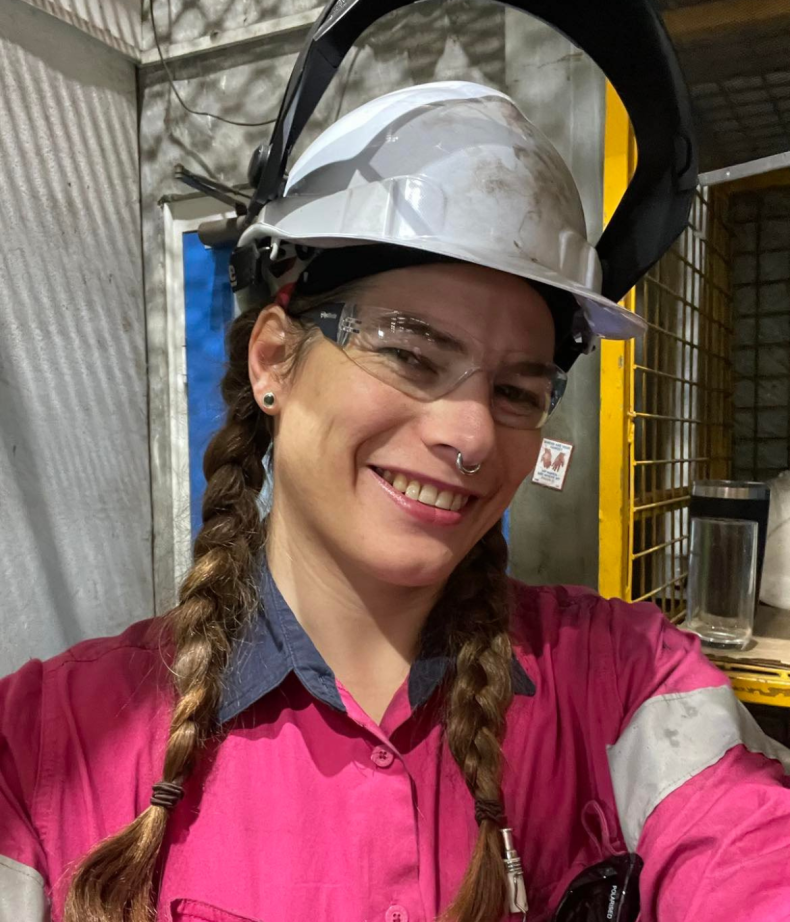 Another challenge Weis has faced is disclosing her transgender status. She regularly receives unwanted messages from people who fetishize her, and has experienced abuse from transphobes. Nevertheless, Weis said it's worth it to feel happy in her body.
"I try my best not to let that get to me," she said. "I smile at who I see in the mirror.
"I feel great about who I am, now that I can be and express myself as naturally as any other woman."
Weis is now planning a fresh start in a different city. She has a new job lined up, and long term she hopes to travel the world and build a career as an artist.
"To anyone out there reading this and questioning their gender or wondering if they should come out, my experience is this," she said.
"Despite the obstacles, this is the happiest I've ever been—I never thought I could be this happy. [It's] worth chasing. You are enough."
Update 02/20/23 05.15 a.m. E.T.: This article was updated to include the title of Lucille Weis's GoFundMe.