Federal Court Denies Transgender Man Legal Name Change, Upholding Lower Court Decision
A Mexican citizen who identifies as a transgender man —who challenged a federal appeals court—will not be able to forge ahead with his suit and legally change his name, because he is not a U.S. citizen.
The 7th Circuit Court of Appeals ruled on Friday that his case did not merit enough support to go forward, according to a report on The Indiana Lawyer.
The Indiana resident, known as "John Doe" in the complaint, to protect his identification, charged that a 2010 Indiana state law that requires proof of citizenship to legally change his name is unconstitutional. He says it violates his free speech, equal protection and due process rights.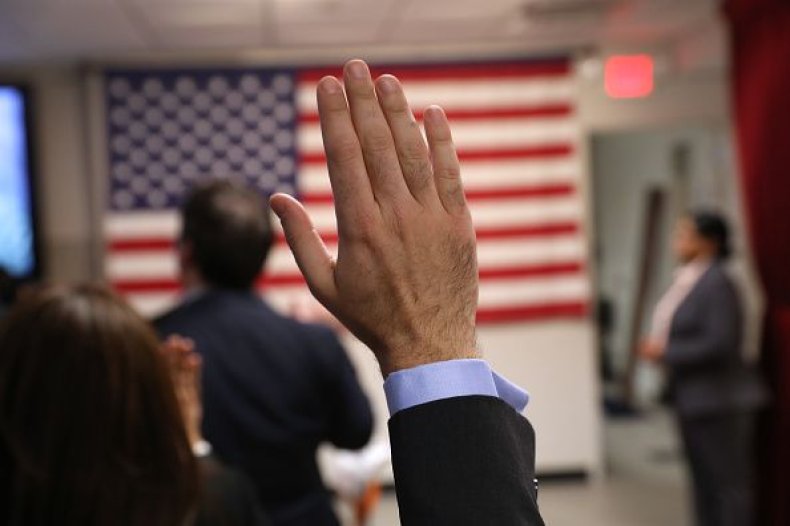 "John Doe" is a biological female identified in the suit who has lived in Indiana since 1990, while publicly being known as "Jane Doe" for most of that time.
According to public court documents, "Doe" began using the name "John" in 2012 as friends and colleagues referred to him in male pronouns. He began to legally change his name in 2013 and although a few years from receiving his citizenship, Indiana's law to provide proof of his U.S. citizenship is currently standing in his way to change it legally to "John."
In 2015, the U.S. granted "Doe" asylum in 2015, citing the risk of persecution because he is transgender. Official U.S. documents—including his Indiana state identification and immigration documents—show his sex being male. But court documents note, "Doe's" legal name has been "Jane."
"I want to use a name that is in line with my true identity," he said in 2016. "Without a legal name change, I am forced to use an I.D. that is inconsistent with who I am and puts me in danger of harassment, violence, and being outed as transgender whenever I present it. I am simply asking for equal treatment under the law."
The circuit court said the claims against Indiana officials—which also listed then-Gov. Mike Pence as a defendant at one point— such as the connection between Myla Eldridge, Marion County Clerk was not a significant one to allege "injury." Since her role is to only process name changes, the country clerk does not hold the power to actually deny or confirm name-change petitions, according to the The Indiana Lawyer.
Chief Judge Diane Wood said that the circuit court "attached too much importance to the fact that the state courts are the ones charged with the duty of issuing name-change orders."
"The fact that this responsibility is lodged in the courts does not mean that 'Doe's' suit is nonjusticiable," said Wood.
Transgender Law Center, which filed the lawsuit with Mexican American Legal Defense and Educational Fund, said Friday's decision was made on procedural grounds unrelated to his rights as a transgender immigrant.
"The decision says nothing about the rights and issues at the heart of this case," Shawn Thomas Meerkamper, a lawyer from Transgender Law Center, told Newsweek. "Moving forward, Mr. Doe is considering all of his options to vindicate those rights. Everyone should be able to live as their authentic selves no matter their gender identity or immigration status, and today's decision will not deter Mr. Doe and thousands of others fighting to be recognized for who they are."
One year ago, the Indiana Southern District Court shut down "Doe's" suit also for lack of standing.
Trans people, like "John Doe," are at a higher risk of homicide than other LGBTQ people, according to a 2013 report from the National Coalition of Anti-Violence Programs (NCAVP). In recent years, trans violence has increased as it reached a record high in 2017, where at least 25 transgender people were killed in violent crimes in the United States, according to LGBTQ advocacy group Human Rights Campaign.