Transgender People Need Protection From Intolerant Employers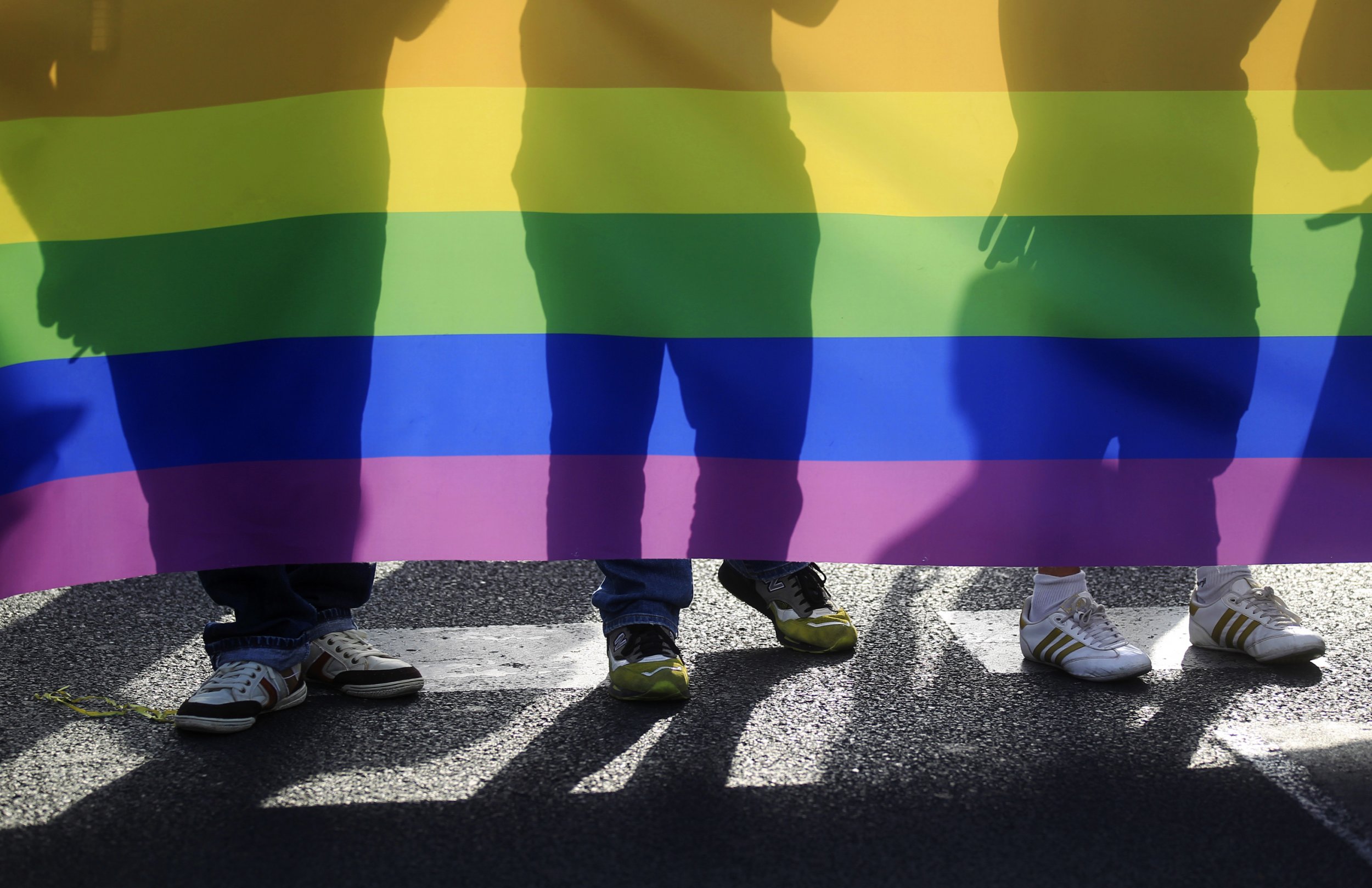 After working in sales for Saks Fifth Avenue for over a year, 23-year-old Leyth Jamal was fired for being transgender.
Jamal worked at a Saks outlet store in Katy, Texas, before getting another job at the Houston full-line store where she had the opportunity to earn more and move up in the company.
At the Houston store, management required Jamal to use the men's restroom despite her request to use the women's restroom and, along with other employees, consistently misgendered her. In addition to asking Jamal to change her appearance and not wear makeup or feminine clothing, management failed to address inappropriate comments and threats of violence from other employees.
When her superiors refused to take action on her reports of harassment, Jamal filed a complaint with the Equal Employment Opportunity Commission (EEOC). Ten days later, Saks fired her.
Jamal sued Saks based on the understanding that, because she was fired for her gender identity, she must be protected from discrimination by Title VII, which prohibits discrimination based on sex. While former Attorney General Eric Holder and the EEOC have fully embraced this interpretation of the law, the courts have not yet settled on an interpretation—and Congress has not passed any provision explicitly making discrimination on the basis of gender identity illegal.
Saks, of course, argued that Title VII did not cover transgender people like Jamal, even as it claimed to be strong advocate for LGBT rights.
"They say they support LGBT rights fully. And the end of LGBT is trans…It's contradictory."—Leyth Jamal.
Today the majority of lesbian, gay, bisexual and transgender Americans can be legally discriminated against because of their sexual orientation or gender identity. This means, because of who they are or who they love, LGBT Americans can be denied the most basic requisites for economic security, like jobs, loans, education, healthcare, public accommodations and housing.
This summer we celebrate a historic sweeping victory on marriage equality, but without a comprehensive nondiscrimination law, we are missing a vital step in protecting the rights of LGBT people. Comprehensive nondiscrimination legislation would especially benefit LGBT young people, young trans women like Jamal in particular, who not only face huge barriers to economic security as young people but also incur the economic costs of legal discrimination because of their sexual orientation and/or gender identity.
Millennials are the largest, most diverse and most educated generation in history, but they were also hit the hardest by the recession. Even as the economy recovers, one in five of millennials live in poverty, they hold record-breaking student debt and still see some of the highest unemployment rates.
LGBT millennials face our generation's problems even more acutely. A comprehensive nondiscrimination act would help LGBT millennials obtain economic security by decreasing barriers to employment, housing and credit.
While the unemployment rates for people of all ages have fairly consistently declined since 2011, the youth rate is still more than double the nationwide unemployment rate and the black youth rate is almost four times the nationwide unemployment rate.
A Center for American Progress report found LGBT people face increased barriers to steady employment because of discrimination in hiring, firing and career advancement opportunities. A study of the retail sector in New York City, in which two applicants, one transgender and one not transgender, with evenly matched resumes applied for a job, found that the non-transgender applicants were two times more likely to be hired than transgender applicants.
Once hired, the lack of discrimination protections poses a huge barrier to keeping employment and advancing in a career. Like Jamal, 26 percent of transgender survey respondents reported being fired from their jobs because of their gender identity, with even higher percentages for transgender people of color.
Nondiscrimination protections will help LGBT Americans of all ages access economic security and may especially benefit LGBT millennials, who face economic barriers as young people in addition to the costs of discrimination based on their gender identity or sexual orientation.
Comprehensive nondiscrimination protections can sound intangible, but for people like Jamal they mean everything: access to jobs, housing, healthcare and loans unrestricted by bias. They will have a huge impact on the day-to-day experiences of LGBT people who face discrimination for simply being who they are.
Sunny Frothingham is a policy advocate for Generation Progress, on whose site this article first appeared.