Joe Biden transition adviser Jen Psaki said Friday that each day becomes "more concerning" because the president-elect doesn't have access to national security intelligence briefings.
"It's been six days, but every day that passes on, it becomes more concerning that our national security team and the president-elect and the vice president-elect don't have access to those threat assessments, intelligence briefings, real-time information about our engagements around the world," Psaki said during a press briefing, which was later posted to Twitter.
Yohannes Abraham, another adviser to Biden's transition team, echoed Psaki's statement, noting that the lack of transition services is detrimental to the President-elect's team and to the American people as well.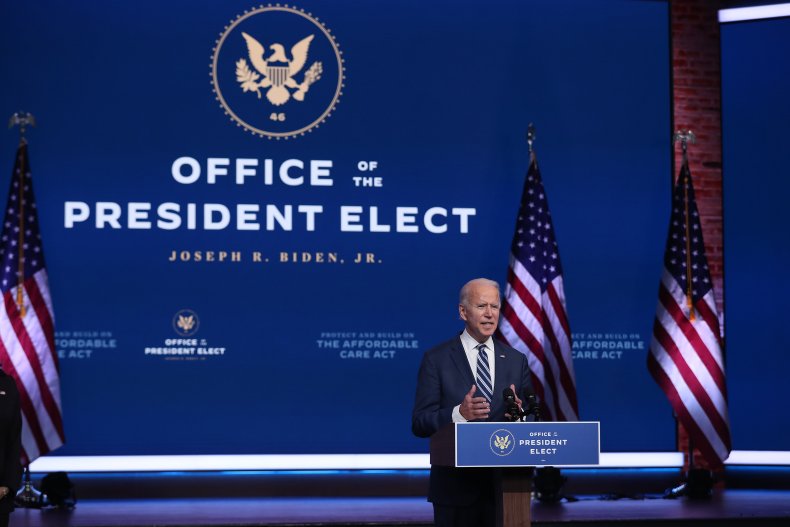 "Each passing day, the lack of access to current classified operations of backchannel conversations that are happening really puts the American people's interests as it relates to their national security at risk," Abraham said.
The advisers' statements follow a letter sent Thursday to the General Services Administration (GSA) from over 100 former military and national security officials, which warned that delaying Biden's access to transition services raises national security risks.
The letter cited the 9/11 Commission report that said the delay in the transition from Presidents Bill Clinton to George W. Bush in 2000, following Florida's recount dispute, left the country vulnerable to foreign adversaries. Psaki mentioned the same report in her argument.
Although not having access to essential intelligence briefings is potentially harmful, Psaki said the Biden campaign and transition team are not preparing to sue for access.
"While no presidential transition would take any options off the table, that's certainly not out preference," said Psaki. "Our preference would be that the GSA ascertainment happens, the letter is signed and we all move forward."
In the past, non-incumbent presidential race winners have received national security briefings after the GSA issued a letter designating the president-elect.
However, no such letter has been issued to Biden as of Friday afternoon. As the final vote counts come in and Donald Trump disputes the tallies, the president has not yet conceded the election and has repeatedly said it is not over.
A GSA spokesperson told Newsweek on Friday that a letter of ascertainment doesn't need to occur for confidential briefings with the president-elect to begin. Instead, it is up to the sitting president.
The White House didn't respond to Newsweek's request for comment in time for publication.