Transition: Charlize Theron Adopts, Blagojevich Goes to Prison, more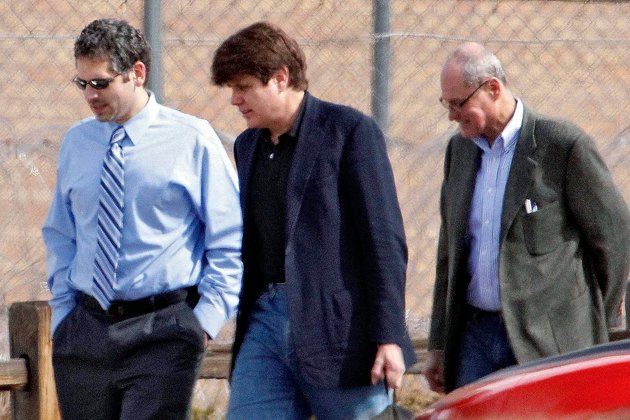 Plus One: Charlize Theron, 36, Academy Award-winning actress, adopted a baby boy named Jackson, her first child. The "Snow White and the Huntsman" star ascends now into Hollywood's elite adoptive Mommy club, joining Sandra Bullock and Angelina Jolie. Details about the child are scarce, but a glossy magazine cover is presumably forthcoming.
Locked Up: Rod Blagojevich, 55, erstwhile governor of Illinois, beginning a 14-year prison sentence for trying to sell President Obama's former Senate seat. Known for his helmet hairdo and reality-television antics, Blagojevich was found guilty last June on 17 counts of corruption. In his final public speech before prison, he vowed henceforth to "follow the law."
Died: Robert Sherman, 86, who, with his brother, Richard, wrote the score for "Mary Poppins," including "Supercalifragilisticexpialidocious" and Oscar-winning song "Chim Chim Cher-ee," of an age-related illness at the London Clinic. The surviving brother called Robert "a poetic soul with limitless imagination and talent"; the two were personal favorites of Walt Disney himself. Said Robert in 1996: "We don't like the dark side of things."
Copping to It: Catherine Greig, 60, longtime girlfriend to Boston mobster James "Whitey" Bulger, who spent 16 years on the lam; pleaded guilty to conspiracy charges for helping her beau evade police. Called a monster by a relative of one of Bulger's victims, Greig will serve up to five years. The FBI tracked down Bulger initially by focusing on Greig, an animal lover who frequented beauty salons.
Died: Peter Goodwin, 83, Portland physician and euthanasia proponent who championed Oregon's Death With Dignity Act; of euthanasia after a long battle with brain cancer, at home."I don't want to go out with a whimper," he once said.