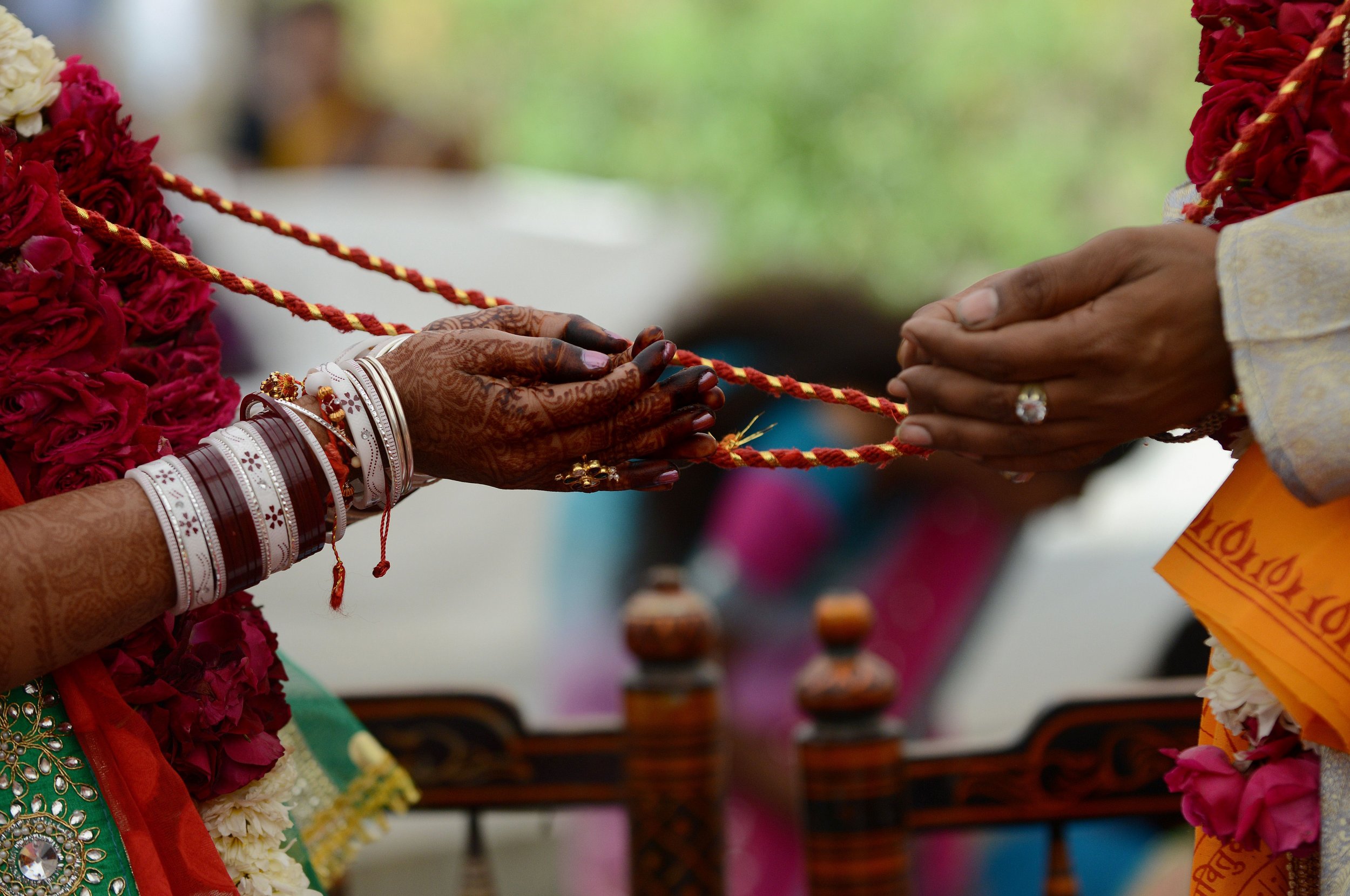 Some British Asian men are using their wives as domestic slaves, marrying them for financial gain before abandoning them, a report has found.
Shedding light on the little known phenomenon of transnational marriage abandonment, the study, entitled "Disposable women: Abuse, violence and abandonment in transnational marriages," explores the violence and coercion experienced by Indian women at the hands of abusive and exploitative partners.
These "disposable" women are often robbed of thousands of pounds and forced to wait on their in-laws. In some cases, they experience violent sexual abuse.
Eventually left by their husbands, having endured a tumultuous and damaging marriage, the victims end up alone and unable to access their legal rights, both in terms of divorce and financial or property settlements.
Researchers at the University of Lincoln, who undertook the study, are calling for this behavior to be treated as a form of domestic abuse, the BBC reports.
"What the research underlying this report tells us is that we must do more to respond to changes to the patterns and dynamics of violence against women that result from increased flows of migration overlapping with socio-cultural norms on marriage and gender," Pragna Patel, director of Southall Black Sisters, a campaign that worked closely with the university, told Newsweek.
According to Patel, abandonment can take three forms:
A woman, migrating after marriage to her Indian-origin husband's country of residence, may be ousted or (less commonly) flee after a period of abuse;
A woman who has migrated with her husband after marriage may be deceived into returning to India for a vacation and abandoned there, while her husband returns and revokes her visa;
A woman may be left behind in India after marriage while her husband goes back with assurances that he will sponsor her visa, but the woman is left with her in-laws and is eventually ousted from their home or leaves because of domestic violence.
Between December 2013 and May 2015, academics spoke to 57 abandoned wives (in the second and third categories) in Delhi, Punjab and Gujarat—states in India which have a long history of out-migration to the U.K. and other countries in the West.
The majority of the women reported they had experienced physical violence perpetrated by their husband, in-laws or both. All the women were subjected to coercive control, isolation and financial abuse.
A third of the research participants disclosed sexual abuse perpetrated by their husband, while just under a quarter disclosed sexual abuse by male in-laws. A fifth of the research participants had been coerced into undergoing abortions. All the women interviewed had sole responsibility for domestic labour in the household while a minority of women who engaged in paid work experienced appropriation of their wages. A majority of women also suffered abuse and control in the context of their housework, and about half of the women were denied food and subjected to degrading treatment.
Incessant demands for dowry, and escalating violence where such demands could not be met, were significant contexts for abuse for the majority of the women. Inability to meet dowry demands eventually triggered abandonment for most of the women left with their in-laws.
Researchers point out that this problem also existed in Pakistan and Bangladesh—countries where marriages to people living in the U.K., the U.S., Canada, and other nations with a large South Asian diaspora are common.
The report recommends that Britain recognises abandonment as a form of domestic violence and offers protection to women "disposed of" by British men—even if they never travel to the U.K.