Transport Strikes Must Not Disrupt Euro 2016: Hollande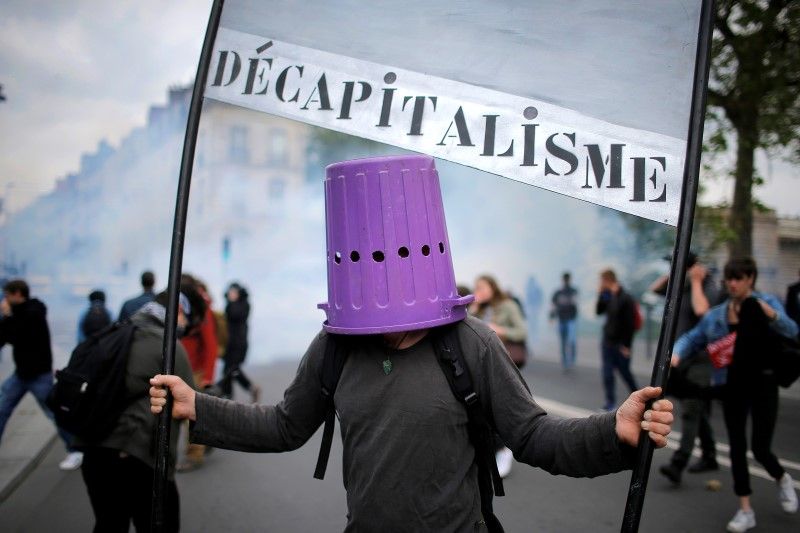 French President Francois Hollande said on Sunday it would be incomprehensible if transport strikes were to disrupt the Euro 2016 soccer tournament that opens in France on Friday, raising pressure on the militant CGT union to call off the action.
Hollande spoke in a radio interview as an opinion poll showed a majority of French people now opposed the wave of nationwide protests against planned labor law reforms that has disrupted fuel supplies and transport services in recent weeks.
Finance Minister Michel Sapin said the stoppages and street demonstrations, which have hit rail services, power stations, oil refineries, ports and waste treatment plans, were having no significant impact on the economy.
But they have tarnished France's image with scenes of barricades and picket-line violence just as the eyes of Europe are on the host country of the Euro 2016.
"No one would understand it if trains and planes—I'm thinking of the Air France pilots' dispute—were to prevent fans travelling around easily, even if the competition itself has nothing to fear," Hollande said on France Inter radio.
Rail services have been roughly halved since the CGT and its allies began an open-ended strike last Wednesday. A new round of talks on a reorganization on working time are due to be held at the SNCF state railway on Monday.
Air France pilots have announced plans to strike from Saturday, the second day of the Euros, in a separate dispute over pay cuts.
The Socialist president acknowledged a heightened threat of terrorism during the soccer tournament but said France was taking all possible measures to keep fans safe. Some 130 people were killed in gun and bomb attacks by Islamic State militants on Paris last November.
Hollande said he had decided to maintain the planned fan zones where tens of thousands of spectators without match tickets can gather to watch games on giant screens. The biggest planned zone is next to the Eiffel Tower in Paris.
Some security officials and commentators have warned the enclosures and queues of fans waiting to enter them could be targets for potential attackers, stretching the resources of police and security firms in charge of protection.
But Hollande said: "I decided not only that the competition must go ahead, (but also) to keep the fan zones and make this into a European festival, a festival of the people, a sporting festival. We have done everything to make it a success."
A BVA poll showed that many voters were still against the reforms that unions say will strip workers of their rights. A similar poll a month ago showed that a slim majority backed the protests.
"Days before the start of the Euro football tournament, while no solution to the social crisis is in sight, support for the protest movement against the labor reform is dwindling," Agnes Balle of BVA Opinion said.
The survey carried out on Thursday and Friday showed that 54 percent of French people interviewed were against the protests. The same number backed the protests in May. Only 45 percent currently support the protest movement, BVA said.
The poll showed 29 percent wanted the government to maintain the bill, which aims to make hiring and firing easier, in an attempt to get stubbornly high unemployment falling, with presidential elections a year away. The same percentage want the bill withdrawn, while 41 percent want a negotiated solution.