Trapped Caver Saved By Rescue Team in Spain
A badly-injured caver was rescued alive after workers waged a 17-hour battle to drill and blast a pathway through rock to reach her.
A team of more than 50 rescuers was involved in the operation to save the 60-year-old woman from the Cueva de la Gitana in the Sierra de María-Los Vélez Natural Park in Spain when she suffered a fall that left her with head injuries.
At the time of her rescue, the woman was conscious despite the severe head trauma and injuries to one of her wrists.
Local media reported that she had to be carried out on a stretcher but the passages in the cave were too narrow.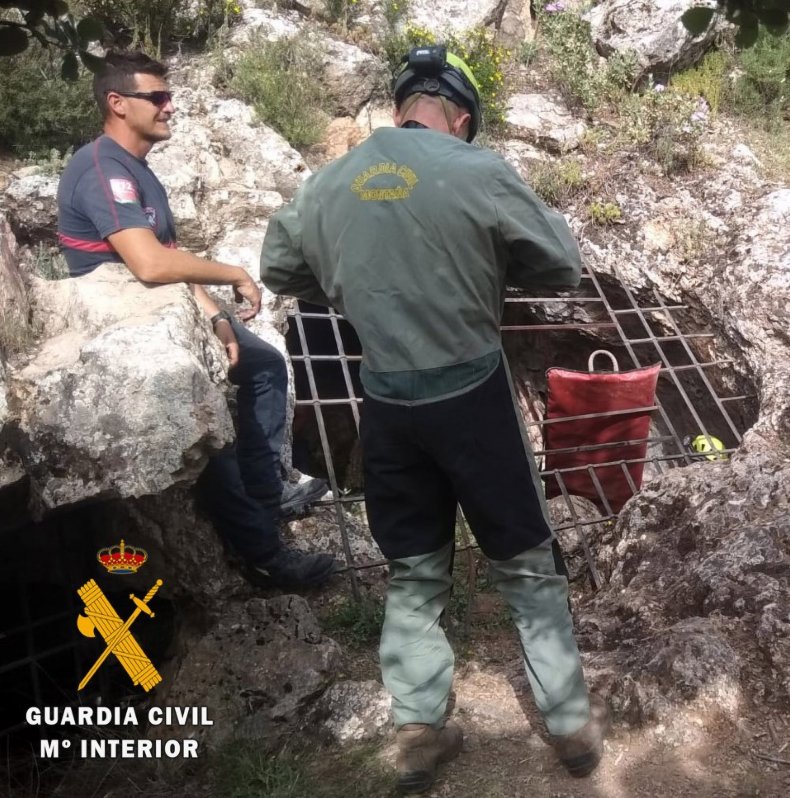 Video showed the helmeted rescuers in tight quarters as they snaked ropes and equipment far below the surface in the otherwise darkened space.
Coordinated by Spain's Civil Guard, experts drilled and blasted their way through rock to make way for medical personnel to carry her to safety.
Blasting a pathway took about two hours, but getting the injured spelunker to safety took another two hours as the rescuers weaved their way with her through the cave.
Once she was brought to the surface, she was rushed to Torrecardenas University Hospital in Almeria on Spain's southeast coast at 5 a.m. Sunday.
Emergency services in Andalucía, Spain's southernmost region, received a call for help at noon on May 21 from a group of cave explorers who reported that one of their members suffered a fall in the Cueva de la Gitana.
More than 50 people took part in the rescue, including members of the Civil Guard mountaineers, firefighters, police, and caving experts.
Also, two doctors of the Andalucian Health Service were on hand.
Speeding to the scene via helicopter from Málaga, one of the doctors went down into the cave where he stabilized the speleologist before the rescue work began.
A video distributed by the Civil Guard showed that rescuers brought the caver, insulated against the cold, on a specialized stretcher through the cave and through an iron gate and bars at the entrance.
Once out of the cave during the pre-dawn hours, the spelunker was taken to a waiting ambulance for transfer to the hospital.
This story was provided to Newsweek by Zenger News.