The Claw: Florida Child Trapped in Arcade Machine After Crawling Inside to Grab a Teddy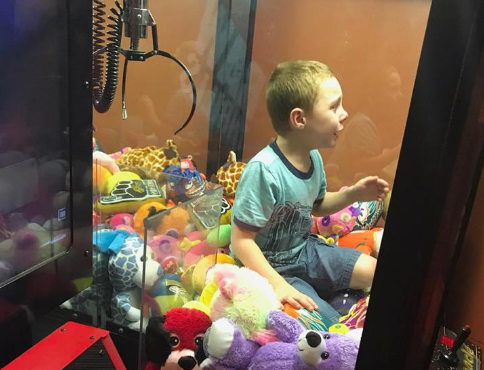 A young boy in Titusville, Florida, was trapped inside of an arcade-style claw machine this Wednesday after getting a bit too enthusiastic about winning his prize. Thankfully, the child was unharmed, but as for his pride not the same can be said.
The young Floridian boy, referred to only as 'Mason,' climbed inside of a toy claw machine this week and was unable to find his way back out, CBS News reported. Eventually someone at the restaurant where the incident happened called emergency services, according to a Facebook post. The Fire and Emergency Services crew were able to remove the child by prying open the machine, USA Today reported.
"We love a happy ending and are glad everything worked out," the Facebook post read. "Mom, Mason and friends went back to eating dinner."
And if you were wondering, the young boy did get to escape his ordeal with a little souvenir.
"He came out with some toys," said Titusville Fire Department Battalion Chief Greg Sutton who was at the scene, the newspaper reported. "He did end up with what he was after."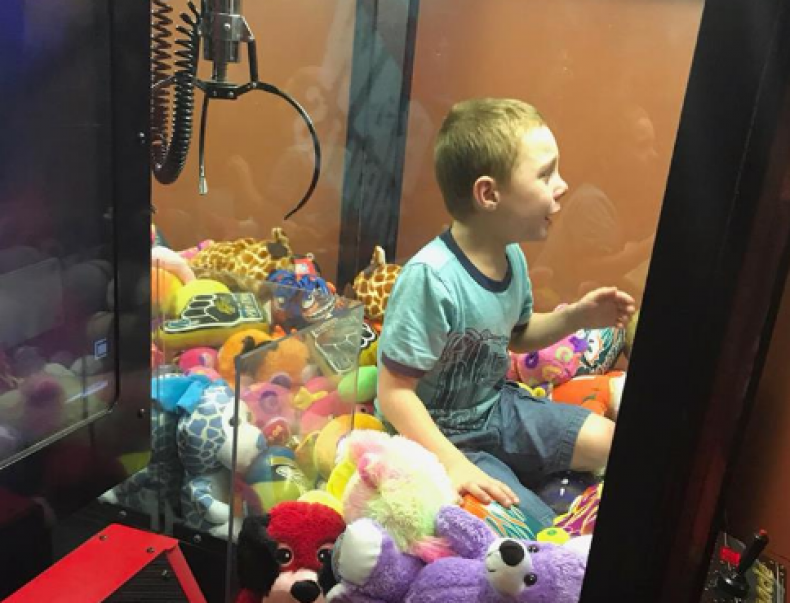 The claw machine is a staple at any children's restaurant and arcade, and it involves a mechanical claw the user operates in an effort to snag a stuffed animal and drop the toy into the chute. According to Mental Floss, the machines are known to have existed for the past century but may have been created as early as the 1890s.
Getting caught in these toy claw machines is far more common than you might imagine. Though the average adult wouldn't even contemplate trying to crawl into the machine, it's different for children. Their small and agile bodies are able to squeeze through the machine's opening. For most, though, this is a one-way route.
For example, last March, a similar incident occurred with a 3-year-old child in Canada, CBC Radio reported. In this case, however, fire crew were not necessary as the staff at the restaurant were able to open the machine with a key and rescue the child without too much trouble. They were also assisted by an off-duty fireman who happened to be at the restaurant.
According to the child's father, the off-duty fireman explained that "90 percent" of his job involved "getting kids out of tight places like this or getting cats out of trees," CBC Radio reported.
The Claw: Florida Child Trapped in Arcade Machine After Crawling Inside to Grab a Teddy | Tech & Science