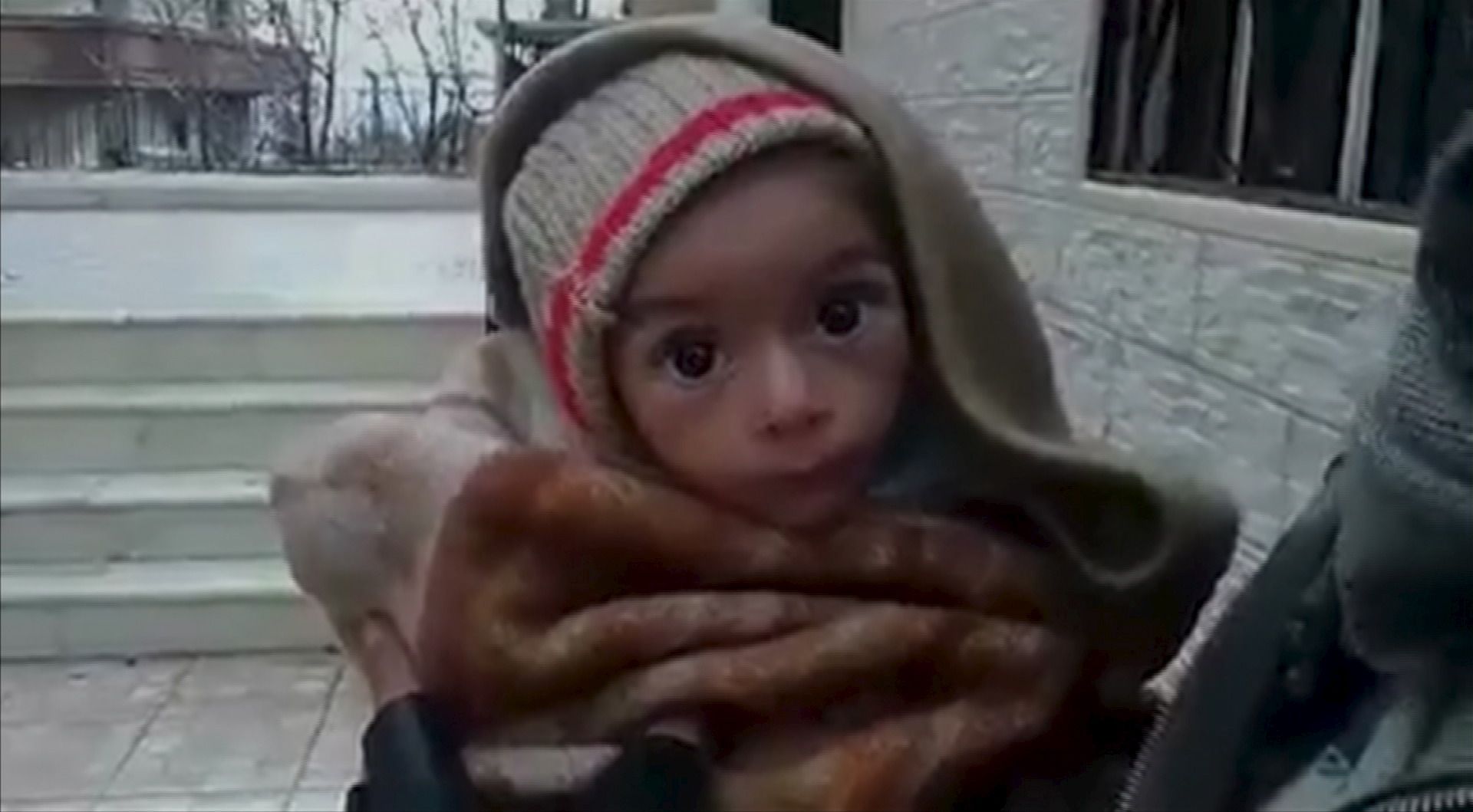 "Hold on, hold on. I'm almost there." Out of breath, Abdullah Burhan, a 25-year-old citizen of the Syrian town of Madaya rushes back to his house so he can get good enough reception for our phone call.
Burhan was a chemistry student at the University of Damascus before he was stopped at a checkpoint and placed in prison by Assad's forces. After leaving prison, he joined the Free Syrian Army to become a revolutionary against the Assad regime and now is a relief worker in Madaya.
Madaya, a town of 40,000 people, has caught international headlines for a series of shocking videos of gaunt, starving children who have died of malnutrition, with many people resorting to eating whatever they can find on the streets to survive.
This is Abdullah's full account of life in the town besieged by the forces of Syrian President Bashar al-Assad and Shiite Lebanese militant group Hezbollah.
It's awful here. There are more than 40,000 people and we are surrounded. There is no food. We have become weak, our bodies are very thin. People are eating tree leaves and cats. Today, I even ate strawberry leaves, can you imagine that?
They are not delicious but I had to eat them to stay alive. Last week I ate a cat. My neighbour killed it and roasted it, and shared it with my family and I. We share food because it's human nature.
There are about 40 people in Madaya that have died due to starvation. Most of them are newborn babies and old people. Around 15 to 16 people faint daily. Hezbollah soldiers sell some food to us but it's very expensive. For example, if you want to buy a kilo of rice or sugar, you would have to pay $300 for any kilo of anything, and $400 for a kilo of the children's milk.
Hezbollah have taken us hostage. The regime army and Hezbollah soldiers surrounded us and they have dug mines around Madaya. There are more than 8,000 mines around us and about 10,000 soldiers. Everyone that tried to escape has been killed by mines or shooting by the army. It's like a big prison.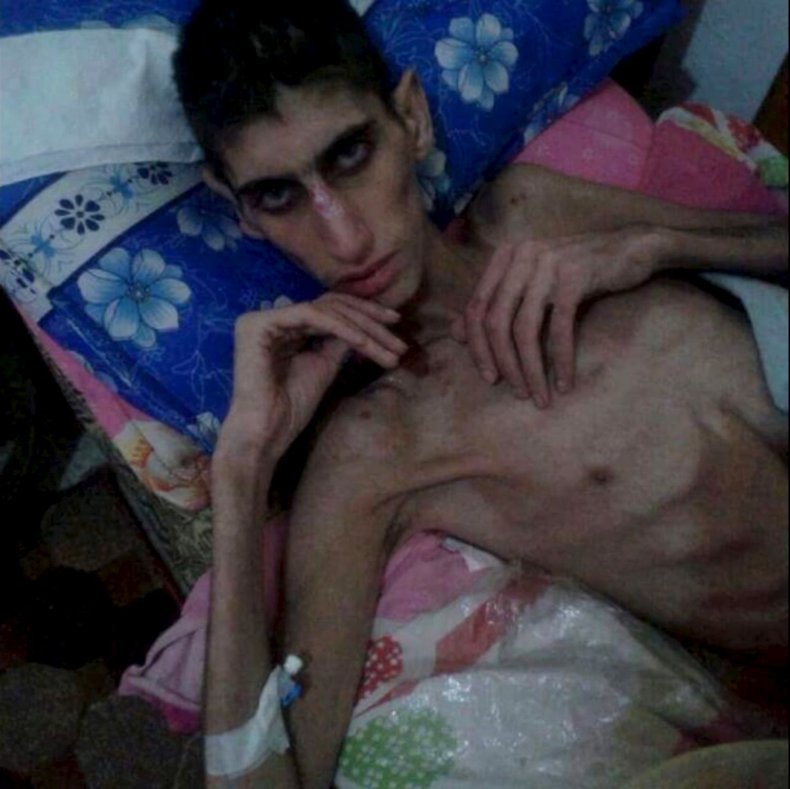 There is a relief and medical staff and they are helping as much as possible to avoid a humanitarian disaster but with a lack of food and medicine, the end result will be death.
I am a helper, I work in a relief team. We help as much as we can, if we see anyone fall down from hunger, we send them the medicine from the medical staff. If the aid arrives on Tuesday, it won't last for a month. People here are very hungry and will eat as much as they can.
My message is not for Assad, he is a crazy man. He will not understand me, he is enjoying killing people from starvation. My message is for the governments, the United Nations and for the Red Crescent. The aid is a temporary solution. What we really need from them is to start pressuring Hezbollah, the governments and the regime to end the siege on civilians immediately.
The people here eat leaves, rubbish, cats and dogs. There is a family who have gone for two days with no food or no leaves, they had to eat a dog. It's horrible. My own family is close to death. My father, who is only 50, is beaten down from hunger.
I hope the United Nations will hurry with delivering the aid, I know they say it will come on Tuesday, but we cannot wait that long—people will die. The children have nothing to eat. We feed them water and salt. The United Nations gave us salt four months ago and we give it to children with the water. It's not good for their health. Some children are dead because of this. But what can you do? You can't feed them leaves or cats.
My last [proper] meal was two months ago, and I have gone two days without food currently. Before that I ate only rice and sheep meat. If I am able to leave, I will go anywhere. I won't stay here, awful things have happened here. I would like to go to Europe. I am a student and I want to continue my studies.
Madaya is like an example for the rest of the Syrian country and towns. It's as if the regime said 'look what happened to Madaya and learn the lesson from Madaya. If everyone in the revolution is against you, this will be your destiny.'
I search every moment for something to eat. We have become like animals. Day and night. I don't sleep much, because I feel so hungry. Even in my dreams, I dream about food. Inshallah.