Trapt Got Kicked Off Facebook for Posting a Proud Boy Meme to Announce Singer Joining Parler
Nu-metal one hit wonders Trapt were kicked off of Facebook after the group shared a Proud Boy meme to promote their new account on social media site Parler.
The band's social media accounts are run by lead singer Chris Taylor Brown. He quote-tweeted a post that he says he shared across both Twitter and Facebook to announce that Facebook had deleted the "Headstrong" band's account.
Searches for "Trapt" on Facebook do not feature the band's page, and searching posts from Google redirects to a message saying the content is not available.
Trapt's original post was announcing Brown's Parler account. The post included an illustration of a Proud Boy holding the Statue of Liberty. "Don't worry girl. We got you," the image says.
"We do! POYB," the original tweet said. "Trapt FB, IG and Twitter become music only once this election is certified! It's totally okay if those social media sites are only about escape, distraction, and lies."
According to the Anti-Defamation League, "POYB" is an acronym for "Proud of your boy," which is commonly used by Proud Boys.
In the tweet saying that the band had been booted from Facebook, Brown remarked that he "specifically told FB trapt fans that I could not say the name [Proud Boys]." He also said that he planned to sue Facebook.
Posts about the Proud Boys, who have been identified as a hate group by the Southern Poverty Law Center, do indeed violate Facebook's community standards. The social media site does not allow hate speech. In 2018, Facebook took down groups and accounts on the site linked to the Proud Boys. "We've banned the Proud Boys since 2018 and prohibit their members from maintaining accounts on our platform," a Facebook spokesperson said in an email.
In a statement emailed to Newsweek, Brown shared a quote, which appeared to be copy-pasted from Black Enterprise, when asked what grounds he was planning to sue Facebook on. The sentence read: "Firebrand conservative commentator Candace Owens says she is being targeted by fact-checkers and has filed a lawsuit against the likes of Facebook and USA Today based on some of her content being flagged on social media, according to Just The News." How this relates to his band sharing a meme from the Proud Boys isn't entirely clear.
This isn't the first time that Brown has tweeted his support for The Proud Boys. After a November show in Texas was cancelled, the singer tweeted that he hoped the Proud Boys would come to the next Dallas show.
Trapt has been the butt of a number of jokes since at least March, with many metalheads mocking the band's Twitter tirades showing support for President Donald Trump and publicly arguing with more relevant artists like late Power Trip vocalist Riley Gale, who had challenged the band to see who could draw a larger crowd for charity, according to Loudwire. Brown also accused Power Trip fans as the reason the aforementioned Dallas show was cancelled.
To keep making fun of the band, people shared a photo supposedly taken at a recent Fort Wayne, Indiana Trapt show (albeit while a pandemic is still going on), asking people to share if they've done shows for larger crowds than the band. A Parler parody account also took a swipe at the band.
The band has continued to tweet support for Trump as well as confusing tweets sharing conspiracies related to Dominion Voting Systems.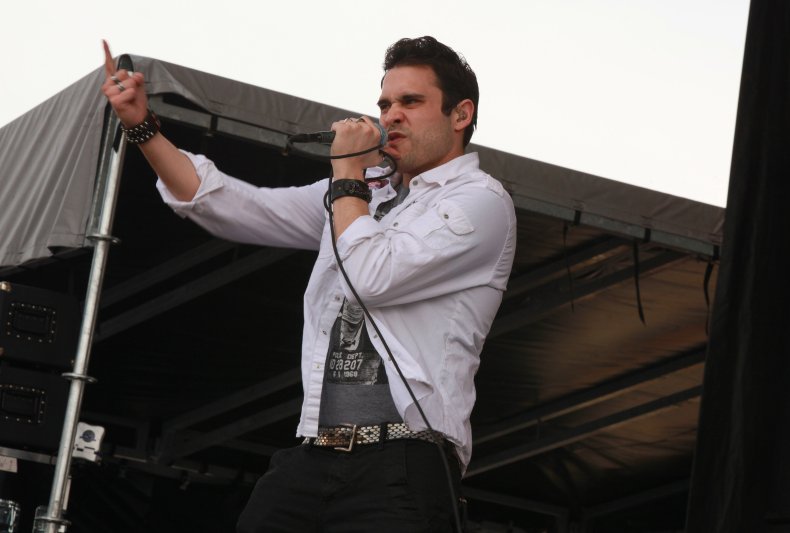 Update 11/19/20 5:22 p.m. EST: This story has been updated to include comment from a Facebook company spokesperson which was received after the story originally published.