Trash Buffet: Reality TV Recaps for the Week of September 25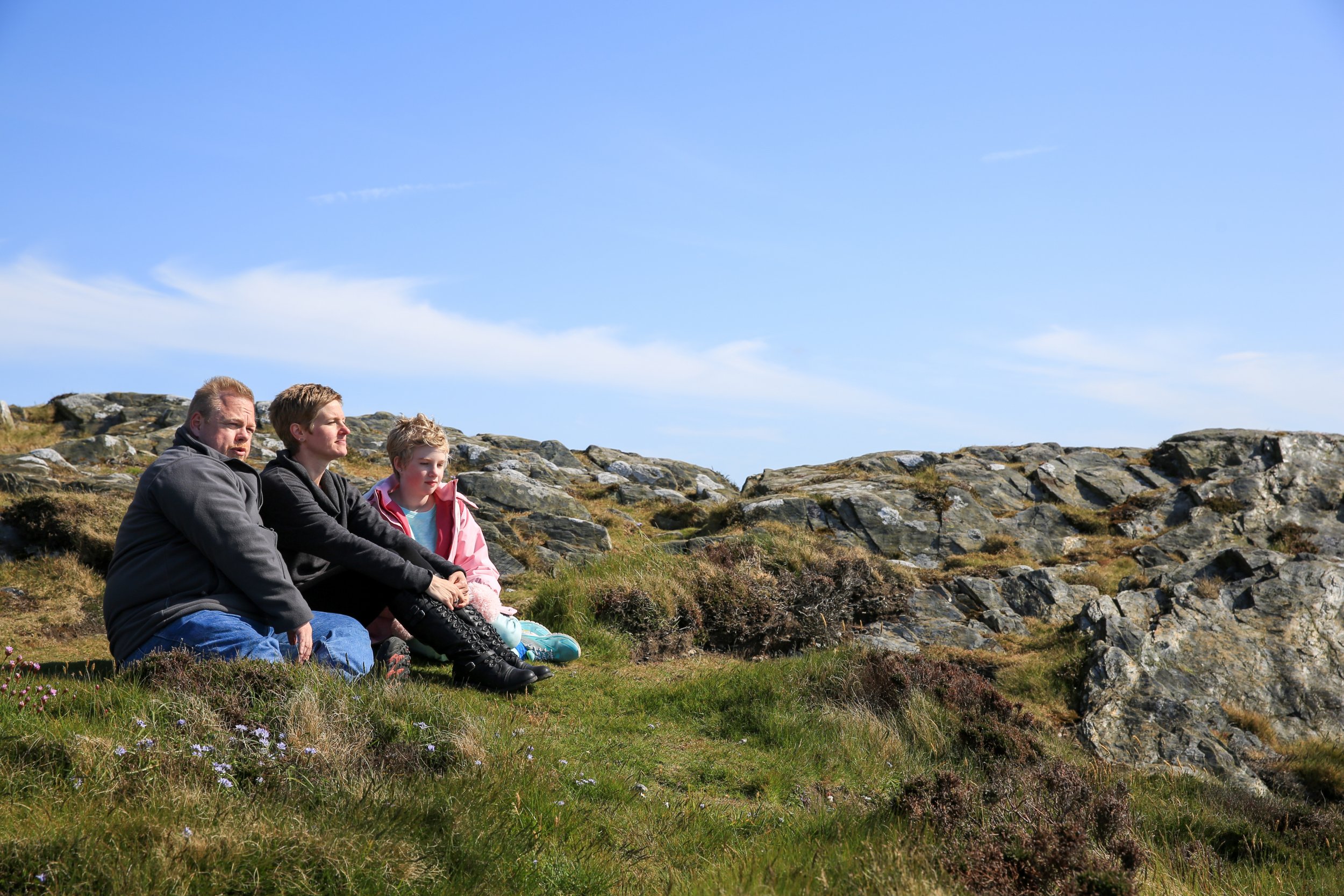 Trash Buffet is a weekly column at Newsweek, a digest covering the world of reality television that spans the wonderful to the weird to the worst. We'll cover five series over the course of a single season, handpicking the highlights and the opposite-of-highlights.
As they readied their endgame, the creative minds behind Dating Naked knew full well that they had painted themselves into a corner, strategically speaking. Whatever poor newbie got introduced on the final week couldn't possibly stand a chance against the dynamics between the two main contestants and the challengers that have solidified over the course of weeks. The producers wriggle out of this bind by bringing some familiar faces back from the great beyond for the grand finale, throwing villainous Fallon and simple-minded but sweet Mason back into the mix at the eleventh hour. Fallon has clearly not spent the interim days since being booted from Dating Naked doing any soul-searching, as she remains the same conniving and pathologically driven schemer she was in her last appearance. It remains a distinct treat to hear the delicate mixture of terror and battered eroticism in Chris's voice when he describes Fallon, words from a man seized by both passion and fear. But in the end, Chris makes the choice we've all been waiting for and offers his heart to Kerri on a silver platter.
Except then Kerri fails to follow through on her half of the program's tacit bargain. The very premise of the show has been leading us to a big romantic catharsis, in which Kerri and Chris realize that all of the naked dating was for naught and their heart's true love was standing right in front of them the whole time, stark nude. But Kerri surprises everyone and runs off with Mason, back after an extended absence (Dan does Kerri and the audience the service of leaving before Kerri can even render a decision; close your eyes, and hear distant crowds cheering across the globe) to steal her heart. At the risk of editorializing, this writer wishes only to ask, How dare you, Kerri? How could you stomp all over Chris's emotions like that? The boy's not terribly bright, but he's earnest, and that is still worth its weight in gold. Chris may be man enough to have already forgiven you, Kerri, but the people of America will never let this go so long as we live.
Most Astute User-Generated Comment on VH1's Dating Naked Site: "I WAS HOOKED ON DATING NAKED. I WATCHED EVERY EPISODE AND WAS HOPING THAT KERRI WOULD PICK CHRIS IF GIVEN THE OPPORTUNITY. AFTER KERRI GAVE CHRIS THE SPEECH ON WOMEN THAT HAVE TO HAVE HER OWN WAY. THEN WHEN CHRIS VOTED KERRI I WAS THRILLED UNTIL KERRI PICKED MASON AND I COULD HAVE CRIED! KERRI SPENDS THE WHOLE SHOW HOPING FOR CHRIS TO END UP WITH HER. THEN SHE GOES AND HAS BEEN PICKED BY CHRIS AND KICKS HIM TO THE CURB FOR THAT YOUNG PUNK MASON WHO DIDN'T SPEND HALF THE TIME WITH KERRI AS KERRI SPENT CRYING OVER CHRIS. THE BEST COUPLE WOULD HAVE BEEN KERRI AND CHRIS. WHAT A LET DOWN!!!!!" —Cheryl
Five episodes into Monica the Medium, and Monica's inconsiderate streak—somehow the defining quality of a girl who can talk to ghosts—has finally caught up with her. We've noted the tactlessness of Monica's dominating need to immediately drop whatever she's doing to commune with the Spirit time and again in the past, but this week's episode stands out by catching up with audience response. In this hour, Monica's two sisters visit from out of town to spend some quality time with their flesh and blood and unknowingly act as surrogates for the viewers at home. Monica agrees to sit down for lunch with her sisters (who, we're made to understand, have undertaken a significant journey to come see Monica) but at the restaurant, she abandons them in short order to interrupt someone else's lunch with her readings. She assures her sisters it'll "only be 10 minutes" and then kills an hour chatting with someone's dead fiancée. To make matters worse, she then ditches her sisters once more to go to a reading she had scheduled with a pair of documentarians making a mockery-tinged featurette about her. At long last, someone's going to take Monica the Mistreater of Friends to task for her many offenses.
Regrettably, the show goes about confronting Monica with her crippling self-absorption in the most lily-livered way possible, providing her with an opportunity to excuse herself rather than truly own up to her shortcomings. Her sisters provide Monica with a much-needed dose of real talk, and yet by the end of the episode, Monica's looking into the future with a hollow resolution to balance her work life (that is to say, talking to people who have died) with obligations to her friends and family. What's gone wrong thus far hasn't been a matter of simple scheduling, with the exception of Monica's coldhearted decision to flake on her sisters for a reading earlier that episode. Monica fundamentally misunderstands the complaint: Nobody's accusing her of spending too much time at the spectral office. It's as simple and plain as manners. If you're getting up in the middle of conversations, lunch dates or job interviews to conduct an unsolicited chat with a ghost, you need to do more than shuffle your planner around. You need to re-evaluate your definition of politeness and subject it to a hard comparison to the popularly held understanding of what is and is not poor form. This isn't a studio comedy vehicle, and the message here isn't "spend more time with your loved ones." It's probably something closer to "don't do to living humans what you wouldn't do to dead ones."
Number of Strangers Monica Has Abruptly Brought to the Point of Tears: 19 (to be kept as a running tally throughout the season)
This week's installment of Trash Buffet welcomes another exciting addition, the sixth season of the sprawling polyamory saga Sister Wives. One of Trash Buffet's founding principles was a resolution to approach each new show, no matter how questionable the premise, with an open mind and a willingness to believe that good can exist within it. There's already quite a bit of history behind Sister Wives, with only some of which I'm already familiar. Having seen the first two seasons, I entered the sixth with the knowledge that the driving force behind the chronicle of the Brown family's day-to-day life is persecution. Many of the episodes derive drama from mainstream society's pushback against the lifestyle of "plural marriage" that defines patriarch Kody and his three wives' lives. All objectivity acknowledged, there is good reason that the encroaching forces of common culture have challenged the Brown family.
It is because Kody Brown is a profoundly, complexly creepy dude. His center-parted hair and well-kempt goatee hint that something may be off (though they hardly compare to his thick-necked son Hunter's majestic, horrifying mullet), but stranger impulses roil within him. The icky underpinnings of a lifestyle that encourages men to seek as many partners as possible yet forbids women from doing the same notwithstanding, the man hoards children. Just as mentally infirm geriatrics stockpile newspapers, Brown appears to be assembling a small army made up of his own spawn. This week's episode sees Kody executing a ploy to expand his brood even further by officially adopting his latest spouse Robyn's three bouncy kids. What is he planning, with this ever-expanding legion of obedient family members? It's too early to tell, and yet his eager diction evinces combat and aggression. (See quote of the week.) Prepare for battle, House Brown! Defend your creepy ways against those of us who may test your faith!
Quote of the Week: "I have to remind myself to be a daddy, and not a warrior." —Kody Brown, subscribing to an extremely strange binary of fatherhood
In their unending quest to trick the American viewing public into believing in ghosts, the producers of SyFy's Paranormal Witness have incidentally created a testament to the power of the moving image. The creative minds behind the program make no bones about the fact that they've come with a specific artistic agenda: They want to solidify the flimsy claims of paranormal activity from the weekly guests by representing them via dramatizations. They're more forthcoming about it than most filmmakers, but this is the norm for the film form. By making use of presentational elements such as musical accompaniment, creative editing and other formal flourishes, they're able to conjure emotion and dramatic intent where there was none.
Paranormal Witness is the logical conclusion of this cinematic game-playing. The producers begin with wispy stories and render them through fakery until they feel as real as any other fiction on TV.
This week's episode unknowingly encapsulates the overt fakery that's made reality TV what it is today. A kindly woman named Deborah takes center stage this week, relaying the strange tale of her haunting at the hands of her deceased father. An old-school domineering type in life, Deborah's dear old dad never approved of her dating boys during her teen years. After he passed, Deborah thought it'd be safe to dip her toe into the dating pool, but she had no idea just how mistaken she was. When she started seeing hunky Dave, the malevolent spirit of her father began to wreak havoc around her house, eventually setting it ablaze in an alleged effort to stymie their courtship. This would all be difficult to swallow if not for the literal depiction of the spirit terrorizing the house's inhabitants—we see the ghost right there. In no uncertain terms, the audience is forced to see these events through the eyes of the people telling them. It's dishonest, the diametric opposite of "reality" TV. But hey, that's why they're called "dramatizations" and not "truthitzations," right?
Cruelest Exposure of TV Phoniness: In the dramatization, Deb meets the strapping and eligible beefsteak Dave. They then cut directly to a talking-head interview with Dave, who rocks a decidedly fuller figure. The American entertainment industry, ladies and gentlemen.
1962: CBS airs the pilot of The Beverly Hillbillies, a fish-out-of-water comedy about a redneck family that relocates to the poshest neighborhood of Los Angeles after striking oil on their Appalachian land. The rags-to-riches story resonates with the American public, and the show grows into a nine-season hit, a landmark of the early TV sitcom genre.
2015: TLC airs the pilot of Suddenly Royal, a reality series about the humble Howe family, a clan of All-American blue-collar types that uproot their comfortably middle-class lives in Maryland after patriarch David discovers he has royal lineage. A visit to a genealogist reveals that David's ancestors ruled the Isle of Mann, and somehow the jolly workingman has stumbled onto the throne. He, his wife, Pam, and his darling 12-year-old, Grace, relocate to the island off the coast of Ireland and Britain and prepare for a life of propriety and luxury. Cue culture clash, and the valuable lessons about class differences that may not be so different after all.
The show assumes an uncommonly good-natured tone of mockery towards yokel David and his family. This week's installment sees the group readying themselves for the royal life by sitting down with a delectably arch etiquette coach who gets to say things like, "Their attire was to die from!" and, "Hickville had come to town!" The talking-head interviews serve only to underscore just how little David understands about his new surroundings. He giggles piggishly when an official says the word "duty" to him.
The objective of the show is relatively straightforward, and attainable in small measures within each hourlong installment. Even the stodgiest bourgeoisie are won over by the simple charms and can-do attitude of the Howe family, promoting the idea that basic human decency ought to be the currency by which we measure a person's value, as opposed to literal currency.
The show's televisual lineage is clear, harkening back to the comic collisions of plain-and-simple '60s and '70s sitcoms. While the premise may not be especially fresh, it is extremely durable, the sort of fertile breeding ground for humor that can sustain itself over several seasons. Watching this one play out over the season to come will be a privilege.
Strangest Sexual Innuendo Made by David: His insinuation that his etiquette coach may smile more kindly upon him if he wore a shorter kilt. Sexual tension, ahoy!