'Travel Ban Bands' Rock South by Southwest With Message of Love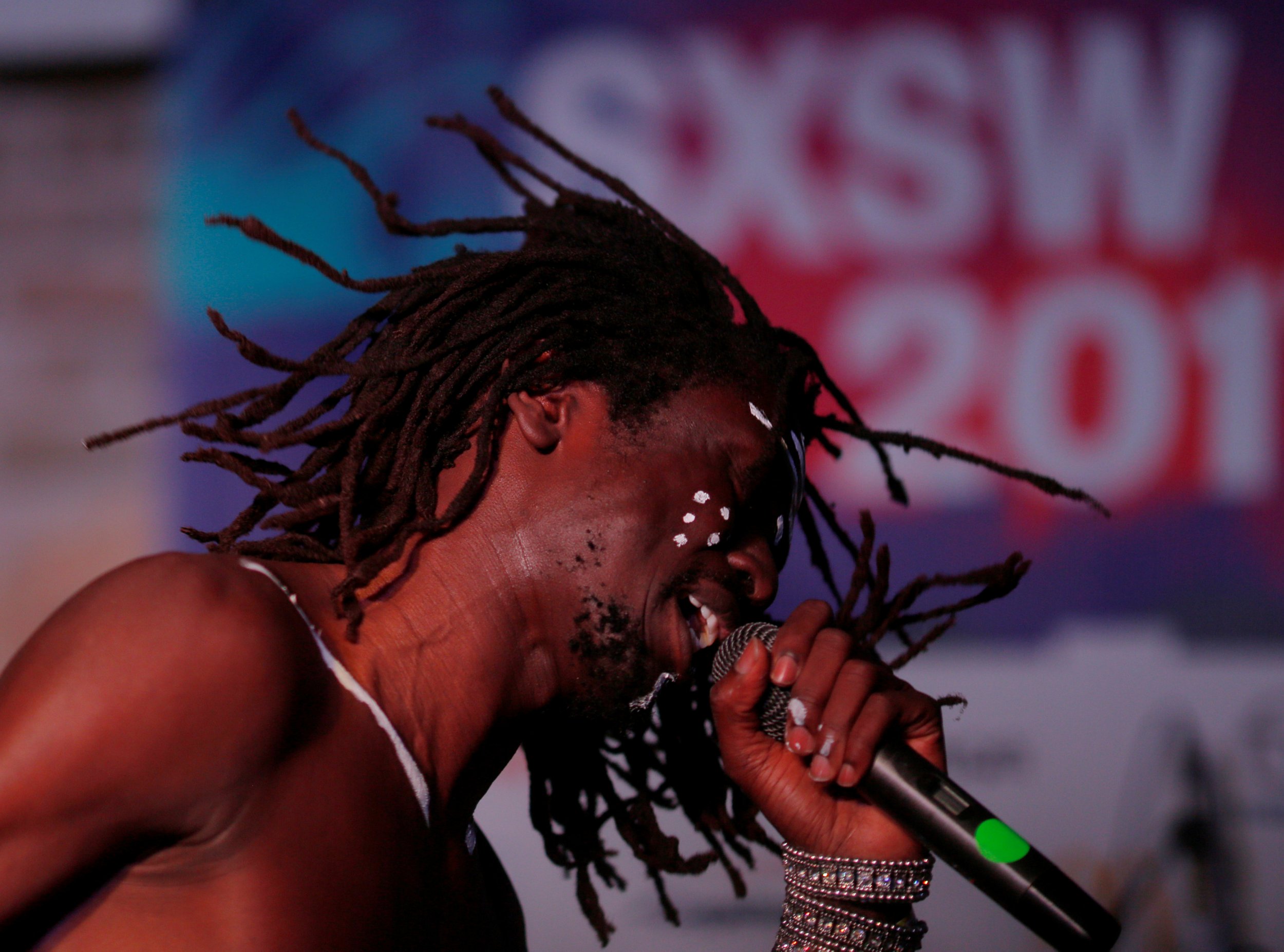 Bands with diaspora from the seven Muslim-majority countries on U.S. President Donald Trump's original travel ban took to the stage in Austin to build resistance against executive orders critics see as perpetuating bigotry.
For many musicians in the "ContraBanned" showcase that went from Friday night to early Saturday at the South by Southwest music festival, the show put a human face on the countries that have become a focal point of current U.S. politics.
"I understand the travel ban was done with the impression for securing a place of safety for Americans. I feel it is short-sighted and perpetuates the xenophobia that exists in this country," said Bassel Almadani, frontman and vocalist for the soul and funk band of Bassel & The Supernaturals.
Almadani, raised in the U.S. Midwest from parents born in Syria, has relatives who have given up hope on leaving the country ripped apart by a civil war due to Trump's proposed bans.
He has been trying to use his act to raise awareness about the six-year civil war that has set new standards of savagery in its impact on civilians, leaving an estimated half a million people dead.
The Trump administration has said its executive orders are common sense approaches that will protect the American people.
Attention from the bans has opened the door for Almadani to play in places like churches in Kansas where congregants want to learn more.
"For a good five years there, I thought I was pulling teeth to get that conversation moving," Almadani said in an interview. "It wasn't until the immigration ban went into place that people became more intent on the issue and more supportive of the cause."
Before the so-called "travel ban bands" took the stage in Texas, the U.S. government said it would appeal against a federal judge's decision that struck down parts of the Trump travel ban on the day it was set to go into effect.
The acts included people Kayem, a Libyan-American from Chicago and the sister group Faarrow, born in Mogadishu, Somalia and relocated to Canada from a refugee camp.
London-based, Iranian born artist Ash Koosha would not attend after trouble securing a visa.
South Sudanese-Canadian artist Emmanuel Jal said the showcase dubbed "music of the banned nations" could change hearts and minds.
"The people who voted for Trump voted out of fear. Let us fight with love because love will win," he said.