Full List of Countries Exempt From England COVID-19 Quarantine Rules Revealed
The full list of countries to which people will be allowed to travel to from England without facing quarantine upon their return has been published.
It comes as the government eases lockdown restrictions in the country from tomorrow, with pubs, restaurants and hairdressers allowed to reopen.
Among the countries not included on the list are the U.S., Sweden, Mexico, Brazil, Russia, Iran, India, Pakistan and Bangladesh.
The new rules and guidance will come into effect on July 10 and will only apply to people who are traveling to and from England and who have a permanent residence in England.
Travelers from the U.S. will still face quarantine after Transport Secretary Grant Shapps confirmed the country would be placed on a "red list."
Shapps told the Today program: "We've got things under control, but we know that it's still raging in parts of the world and just last week we saw the highest ever level of daily cases reported, so I'm afraid there is a red list."
Asked whether the U.S. would be on the red list, Shapps said: "I'm afraid it will be," indicating that the country was the worst hit by COVID-19. The U.S. from the very early stage banned flights from the U.K. and from Europe and so there isn't a reciprocal arrangement in place in any case there."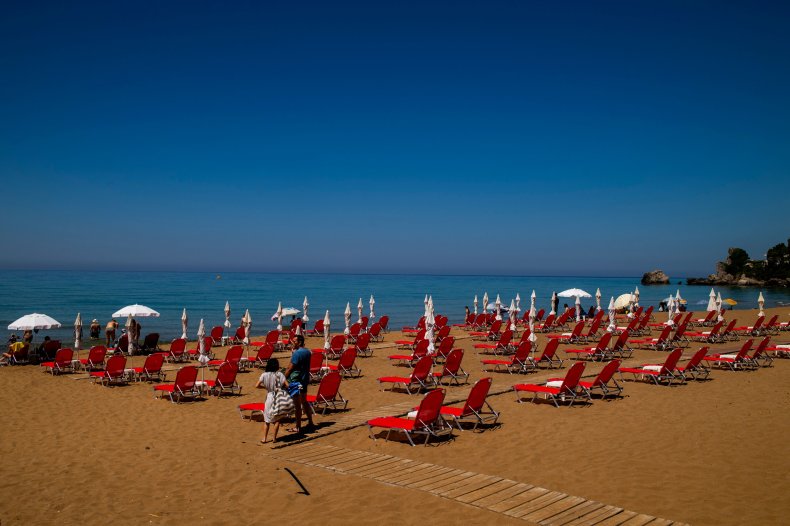 "And I do actually point out that a lot of people are saying we should ban flights from the outset, the U.S. did exactly that and of course it hasn't helped them to avoid this crisis at all and they've got very high numbers of infections which is why they're not on the list today."
The transport secretary said that the list of countries will be divided into a traffic light system.
The 'traffic light' system announced by the British government only applies in England, with different restrictions in Wales, Scotland and Northern Ireland.
The full list of countries from which travelers are exempt from quarantine upon their return to England can be found below:
Andorra
Germany
New Zealand
Antigua and Barbuda
Greece
Norway
Aruba
Greenland
Poland
Australia
Grenada
Réunion
Austria
Guadeloupe
San Marino
Bahamas
Hong Kong
Serbia
Barbados
Hungary
Seychelles
Belgium
Iceland
South Korea
Bonaire, Sint Eustatius and Saba
Italy
Spain
Croatia
Jamaica
St Barthélemy
Curaçao
Japan
St. Kitts and Nevis
Cyprus
Liechtenstein
St. Lucia
Czech Republic
Lithuania
St. Pierre and Miquelon
Denmark
Luxembourg
Switzerland
Dominica
Macau
Taiwan
Faroe Islands
Malta
Trinidad and Tobago
Fiji
Mauritius
Turkey
Finland
Monaco
Vatican City
France
Netherlands
Vietnam
French Polynesia
New Caledonia