Travel: Dispatch from a Shrinking Planet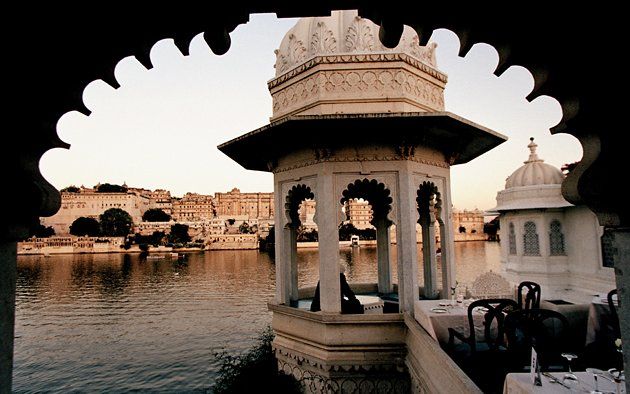 The world was once stranger than it is today, much larger, even mysterious, great portions of it unknown, unrenowned, and full of hidden harmonies. Now, looking over my shoulder, it all seems like an old movie, jumping and stuttering in black and white. The dark silk bosoms of matrons sitting in Greek coffee shops were scattered with the pale crumbs of pantespani, or spongecake, when I began to travel in the early 1960s; and in Irish pubs old men, some of them born in the 19th century, stood bantering in thick wool vests sipping at stout, and on the counter there was always a white cat asleep on the sandwiches.
I worked as a teacher in Italy in the spring and summer of 1963, when most men wore baggy brown suits on Sundays, and their mothers were draped in long black dresses, and sometimes the son was on a white motor scooter, and his black-clad mother sat sidesaddle on the back. On the whitewashed stucco walls of some houses in Sicily the painted slogans of Mussolini were still visibly exultant. London was old-fangled, with its hard-to-work public telephones ("Push Button B … ") and its absence of central heating and its still-visible bomb damage from the war. Even then what I saw seemed elderly and monochromatic, the world as it had looked unchanged for decades. Lucky us for having seen this antique world—and that was Europe; there was a whole globe of oddness yet to be experienced.
Later that year in Central Africa, flying low into Nyasaland, toward the aerodrome, as it was called, I could see small villages of mud huts with thatched roofs, and no vehicles on the dusty red roads except bicycles. In the Lower River district, women went naked from the waist up, because of the heat. Crossing Afghanistan in the early 1970s I saw men with bolt-action Lee-Enfield rifles that had been obsolete for decades, and some carried muskets inlaid, like their dagger handles, with mother of pearl. In China in 1980, on my first visit, I saw little but people in blue cotton suits wearing cloth slippers and riding bikes—no private cars were permitted then. It was the era of the mail plane, the trunk line, the possibility of taking a freighter across any ocean. I rode steam trains that gasped and leaked through Iran, and India, and Siberia …
"Enough, enough!" you're saying, and I don't blame you for not wishing to be held by my skinny hand and glittering eye. The world has changed. It first began dramatically to shrink with the jumbo jet. I saw a Boeing 747 parked at Singapore airport in 1970 and was rendered speechless by the size of it. I did not realize how this plane would change the face of travel—vastly increase the numbers of tourists, make travel cheaper, and turn so many people in the world into visitors and refugees and immigrants. These big planes made the world spin faster.
In the course of a decade, roughly from the early 1980s to the early '90s while I was traveling there, China had begun to transform itself, not only becoming a destination, and a manufacturer to the world, but to transform the way that people dressed. Traveling through Iran in 1973, I had been pestered by men and boys who wanted to buy my blue jeans. Many travelers on the Hippy Trail made money by selling used American clothes—jeans and T shirts. Watches were also in demand then—I was offered a rifle in Afghanistan for my Omega watch. China's factories changed all that —clothes became so cheap that the world altered its dress code. All over Europe, men began wearing blue jeans and T shirts and sneakers, and Americans bought cheaper clothes, too. And when these clothes were given to charities and found their way to the Third World, traditional dress was abandoned, and much of the world began to dress as Americans. Superficially, many countries looked alike.
I did not own a phone or make a phone call in the two years I lived in Nyasaland, which became Malawi in 1964. On my four-and-a-half-month trip for my book The Great Railway Bazaar, in the fall and winter of 1973-74, I made two phone calls, but only one of them was successful. I was recently in Kenya, in the Masai-Mara game reserve in southwestern Kenya, and every so often saw a Masai moran, or warrior, with a cell phone in one hand and a spear in the other. Rickshaw wallahs in India carry cell phones, and there is electronic media available in the unlikeliest places. While I was paddling around the Pacific in the early '90s for my Happy Isles of Oceania, the elders in some islands confided to me their lament that, for the first time ever, their people were seeing pornographic movies and the Rambo films on TVs with battery-operated video systems. The Internet has now reached the Solomon Islands and the Cooks and the Marquesas, and it's everywhere else, dispensing information, corrupting some, informing others, putting people in touch, creating a deafening global buzz of confusion, mingled opinion and prejudice and fact.
People say that because of Google Earth and the Net, travel is less of a priority. I would say the opposite is the case. The very fact of easy interconnection, and the illusion such contact creates of understanding, makes travel ever more necessary. The world is not what it seems. The peevish person in his T shirt and blue jeans and sneakers is not necessarily a UCLA student. He might be a separatist in Zamboanga or a Libyan rebel or an Ivorian in a mob in Abidjan or the hot-headed son of an African dictator. Or indeed he might be a man or woman heading to a Bruins game in L.A.
There is a sniffy school of thought that promotes the idea that the age of travel is over, and that in 1946 when Evelyn Waugh published the juiciest selections from his travel books under the title When the Going Was Good, it was to be assumed that the going wasn't good anymore. The book is very funny, but the thesis is faulty. I disagreed with it when I set off to see the world in the early '60s, and I have felt over the years, and through a dozen books of travel, that it is a complacent and disprovable view.
Of course, I miss the empty space of the past, the small populations, even the melancholy and isolation, because it forced me to learn languages and make friends. There is much more comfort in travel now, and there is also a far greater danger. Many maharajahs' palaces in India—the destinations of some 19th- and early-20th-century travelers and writers (Kipling and E. M. Forster for example)—have been turned into magnificent hotels, where any traveler with the money can stay in a princely fashion. Bangkok once had two great hotels, the Erawan and the Oriental—praised by Somerset Maugham and others. Now there are scores of great hotels and spas in Bangkok. And China, which turned away tourists until 1978, has some of the greatest hotels in the world and has become a spa destination, along with other once-forbidden or iffy places—Russia and Vietnam and South Africa.
The dangerous places are obvious. There have always been pickpockets in urban Italy, and the gully man elsewhere, but Nairobi had not ever been bombed, even in the worst days of the Mau Mau, until 1998. I think the world has been made more restless, more volatile, more impatient through the Internet, and it has robbed people of contemplative solitude and introduced a new solitude, a sort of loneliness induced by a buzz of information. But these very alterations in culture, far from diminishing curiosity, have made much of the world less predictable, more dramatic and accessible, full of paradoxes that have to be seen to be believed.
Theroux is the author, most recently, of The Tao of Travel: Enlightenments From Lives on the Road (Houghton Mifflin Harcourt).
Travel: Dispatch from a Shrinking Planet | Culture