Travel to North Korea Could Be Banned for Americans, Rex Tillerson Says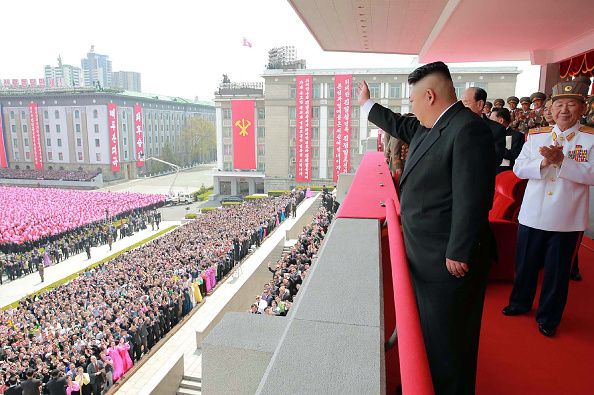 North Korea is hardly a top destination for American travelers. But it's not off-limits.
That could soon change. Secretary of State Rex Tillerson said Wednesday the U.S. is considering a ban on American travel to the isolated authoritarian state headed by dictator Kim Jong Un.
"We have been evaluating whether we should put some type of travel visa restriction to North Korea," Tillerson told the House Foreign Affairs Committee on Wednesday. "We have not come to a final conclusion, but we are considering it."
Related: Traveling to North Korea is still legal for Americans, but it's probably not a good idea
At the moment, the State Department "strongly warns U.S. citizens not to travel to North Korea/the Democratic People's Republic of Korea (DPRK)," according to the travel warning on its website. "U.S. citizens in the DPRK are at serious risk of arrest and long-term detention under North Korea's system of law enforcement. This system imposes unduly harsh sentences for actions that would not be considered crimes in the United States," it continues. "Since the United States does not maintain diplomatic or consular relations with North Korea, the U.S. government has no means to provide normal consular services to U.S. citizens in North Korea."
The warning goes on to explain that visitors should have no expectation of privacy while in North Korea, including on electronic devices, and lists actions that have been considered crimes there in the past, such as showing disrespect to the country's current or former leaders, possessing any material critical of North Korea, having unauthorized interactions with the local population and removing or tampering with political slogans, signs or pictures of political leaders.
Tillerson's remarks come at a time of heightened tension with North Korea and one day after the release of 22-year-old Otto Warmbier, a University of Virginia student who was detained in North Korea and sentenced to 15 years hard labor for allegedly trying to steal a propaganda sign from his hotel while on a trip organized by Young Pioneer Tours.
After being held for a year and a half, he was released on Tuesday on "humanitarian grounds," returning home in a coma with a severe brain injury. Though stable, he "shows no sign of understanding language, responding to verbal commands or awareness of his surrounding," according to Dr. Daniel Kanter, medical director of the neuroscience intensive care unit at the University of Cincinnati Medical Center.
Warmbier is one of at least 16 U.S. citizens who have been detained by North Korea in the last decade, according to the State Department, including individual travelers and those who arrived on organized tours. Despite the severe warning, about 1,000 Americans travel to North Korea each year, Simon Cockerell, general manager of Koryo Tours, told The Wall Street Journal, accounting for about one fifth of Westerners who visit and roughly one percent of total visitors. Even after Warmbier's return, at least three other U.S. citizens remain in detention in North Korea: Tony Kim, Kim Hak Song and Kim Dong Chul.
According to the United States Code on passports, the U.S. cannot restrict travel except to countries "with which the United States is at war, where armed hostilities are in progress or where there is imminent danger to the public health or the physical safety of United States travelers."
"It's very rare that the United States prohibits travel to a country. We don't take a nanny-state approach," Joseph DeThomas, a former State Department official and now a professor of international affairs at Penn State University, told Newsweek in April. "North Korea is not a place for adventure tourism. It's a dangerous, dangerous place. When people are detained or kidnapped—depending on your phrase—it's the U.S. who is on the hook. That political capital doesn't have to be expended."