Today, the Centers for Disease Control and Prevention issued a new, more stern advisory about traveling for Thanksgiving: Basically, they recommend you don't do it. Fortunately, for people who heed this advice but have already booked a trip to see family or friends, airlines and other travel companies are making it easier to cancel or change your reservations.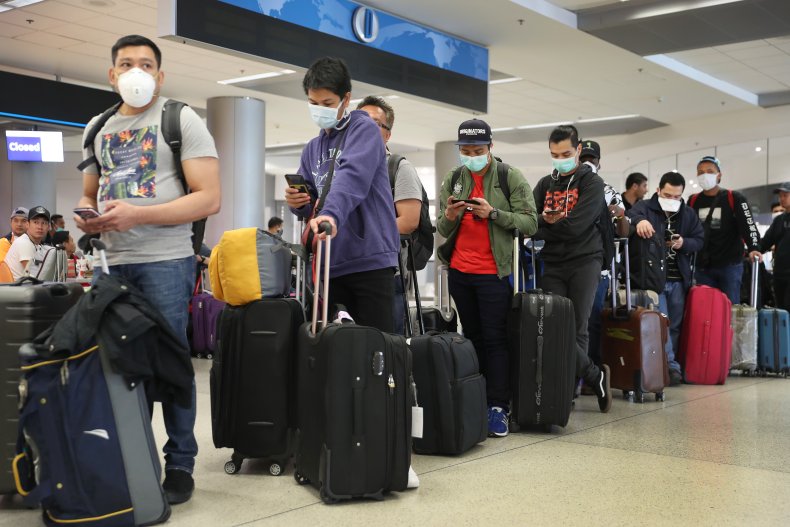 Dr. Henry Walke, the CDC's COVID-19 incident manager, said the following during a press briefing today: "The tragedy that could happen is that one of your family members is coming to this family gathering and they could end up severely ill, hospitalized or dying. And we don't want that to happen. These times are tough, it's been a long outbreak, almost 11 months, and we understand people are tired."
He continued: "We understand that people want to see their family and relatives and do it as they've always done it. But this year we're asking them to limit their travel."
Even after repeated warnings, AAA predicts around 50 million Americans will travel for Thanksgiving, only a slight drop from last year's 55 million. If you are among the 5 million who plan on staying home for the holiday but have already made plans, below is the latest information available from some of the biggest travel companies. Be advised these policies are subject to change and call ahead with as much notice as possible before changing or canceling a reservation.
Do know that if an airline cancels or significantly delays your flight, you are entitled to a refund, as mandated by the U.S. Department of Transportation.
Amtrak is waiving change fees for train reservations made before Dec. 31. Though passengers are required to wear facial coverings both at the station and onboard, they may remove them if they are in a private room.
American Airlines eliminated change fees for tickets on domestic flights, as well as flights to Canada, Mexico, Puerto Rico, U.S. Virgin Islands, with the exception of Basic Economy tickets bought after Sept. 30 (those bought before Sept. 30 for travel through 2020 will not be subject to a change fee). Customers must pay the fare difference if the new flight is more expensive. Travelers can also now fly standby on earlier flights for the same destination at no charge.
British Airways dropped change fee charges for bookings made from March 3 onward for flight to have been completed by Aug. 31, 2021.
Delta eliminated change fees for tickets on domestic flights, as well as flights to Puerto Rico and the U.S. Virgin Islands. As of now, this rule will be permanent for some classes of tickets, but fees will again be charged for changes to Basic Economy tickets bought on or after Jan. 1, 2021. If a passenger cancels their ticket, they can receive an e-Credit for future use.
JetBlue Airways is suspending cancellation and change fees on new bookings made through Feb. 28, 2021. A credit for the amount will be valid for 12 months.
Southwest Airlines allows passengers who cancel at least 10 minutes before departure to rebook within the next year or, in some cases, later. (The airline has extended the expiration date of some travel credits.)
Spirit Airlines is waiving change fees for customers who book by Dec. 31. Its site states passengers who cancel their flights will instantly receive a full purchase price reservation credit instantly.
United eliminated change fees for most economy and premium cabin tickets. Travelers who change tickets can apply the funds (now or later) to a flight of equal or lesser value--or pay the fare difference--for travel up to one year from the original ticket issue date.
Recently, a few studies suggest airplanes are relatively safe for traveling during the pandemic, but precautions should nevertheless be take. You will be required to wear a face mask, which can be either fabric or disposable. Just be sure to wear a freshly washed or brand-new face mask every time. An extra face shield will add another layer or protection. And, as always, wash your hands or use sanitizer thoroughly and often.