Who Was Travis Fulton? Former MMA Fighter Dies in Jail Cell
Former MMA fighter Travis Fulton was found dead in his jail cell after an apparent suicide on Saturday in Cedar Rapids, Iowa.
Linn County Sheriff's Office said in a statement that a "middle-aged white male" was found "unresponsive" in a dormitory-style cellblock at the Linn County Correctional Center by a member of staff performing a routine check shortly before 4 a.m. local time. The inmate, the statement added, "was believed to have hung himself."
The inmate, whom the Linn County Sheriff's Office subsequently identified on Twitter as Fulton, was attended to by Linn County Correctional Center's medical staff and was subsequently transported to the Mercy Medical Center, where he was pronounced dead at 5 a.m. local time on Saturday.
Nicknamed "The Ironman," Fulton had been in custody since February 19. He was indicted by a federal grand jury on charges that include sexual exploitation of a child, possession of child pornography and receipt of child pornography.
According to court records obtained by The Cedar Rapids Gazette, Fulton was accused of photographing a girl under the age of 18 and enticing her to engage in sexually explicit conduct.
As per the records, Fulton tried to "engage in sexually explicit conduct for the purpose of producing visual depictions of such conduct" with a camera in or around November 2020.
ESPN reported he allegedly possessed or attempted to possess a flash drive containing pictures of minors engaged in sexually explicit conduct. He was also charged with trying to receive or attempting to receive child pornography via "interstate and foreign commerce."
Given that both the cameras he allegedly used to take pictures and the flash drive he stored the material on were purchased outside of Iowa, authorities elevated the alleged crime to federal level.
As per Tony Morfitt, a spokesperson for the acting U.S. Attorney for the Northern District of Iowa, Sean R. Berry, Fulton was facing a maximum of 70 years in prison.
Court files obtained by The Cedar Rapids Gazette indicated the 44-year-old had agreed to plead guilty to two charges with a plea hearing set for July 23.
Fulton was also awaiting trial for domestic assault charges from an incident in September 2019, in which he was accused of hitting and threatening a woman.
As per USA Today, the woman suffered multiple injuries which required medical treatment.
Fulton fought in an MMA-record 323 professional fights, since making his debut in July 1996.
The Iowa native, who also competed in heavyweight boxing, last fought in MMA in April 2019 when he defeated Shannon Ritch at Road to M-1 event, taking his career record in the sport to 257-55-10.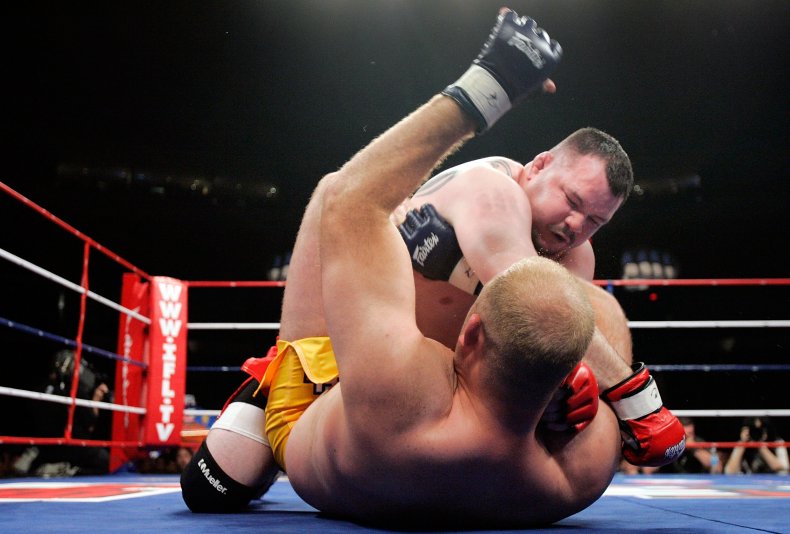 If you have thoughts of suicide, confidential help is available for free at the National Suicide Prevention Lifeline. Call 1-800-273-8255. The line is available 24 hours every day.