Travis Kelce Sprayed Bottle of Champagne Worth Over $8,000 in Las Vegas
The Super Bowl winning celebrations are still continuing for the Kansas City Chiefs, some two weeks after they clinched the Vince Lombardi Trophy by beating the Philadelphia Eagles 38-35.
The party has now moved on to Las Vegas, and the Wynn with its famous XS Nightclub. The NFL stars are showing no signs of slowing or worrying about the expense.
Chiefs tight end Travis Kelce has been splashing the cash by buying up Champagne for thousands of dollars, just to shake up and spray over other partygoers in the club.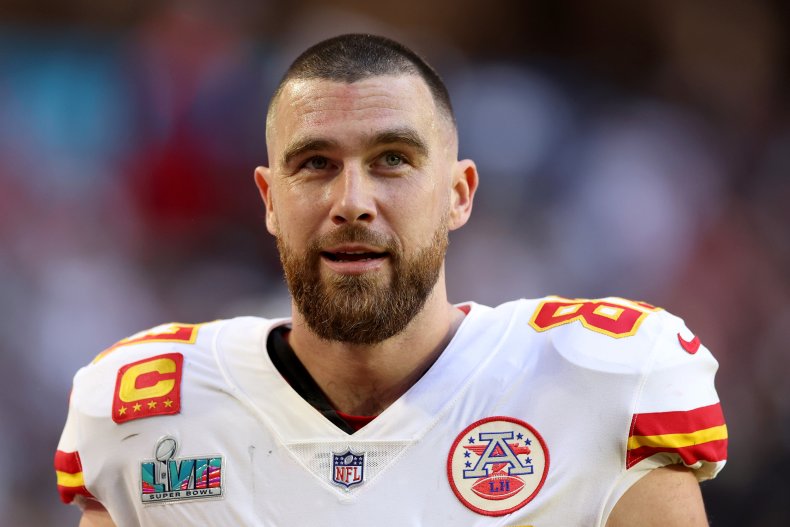 TMZ has reported that pics show Kelce standing on a podium with a 6-liter Methuselah bottle of Armand de Brignac Ace of Spades Brut Gold. It retails for $8,178 and could be worth a lot more in a club.
Kelce, 33, was joined by star quarterback Patrick Mahomes, as well as other members of the Super Bowl winning team.
Huge LED signs greeted the American football stars inside the nightclub, along with drummers and confetti cannons to signal that the party had started.
One of the centerpieces was an incredible six-tiered football-themed cake. The players were given an exclusive VIP area where they were joined by Grammy Award-winning duo The Chainsmokers, before they all headed to the DJ booth to blast out some tunes.
This was not the first time that the duo had performed for members of the Chiefs playing staff. The Chainsmokers had also helped them celebrate directly after the Super Bowl win in Arizona on February 12.
With the party going on until 3:30 a.m. on Saturday, those at the sold-out club were treated to some words of motivation from Kelce.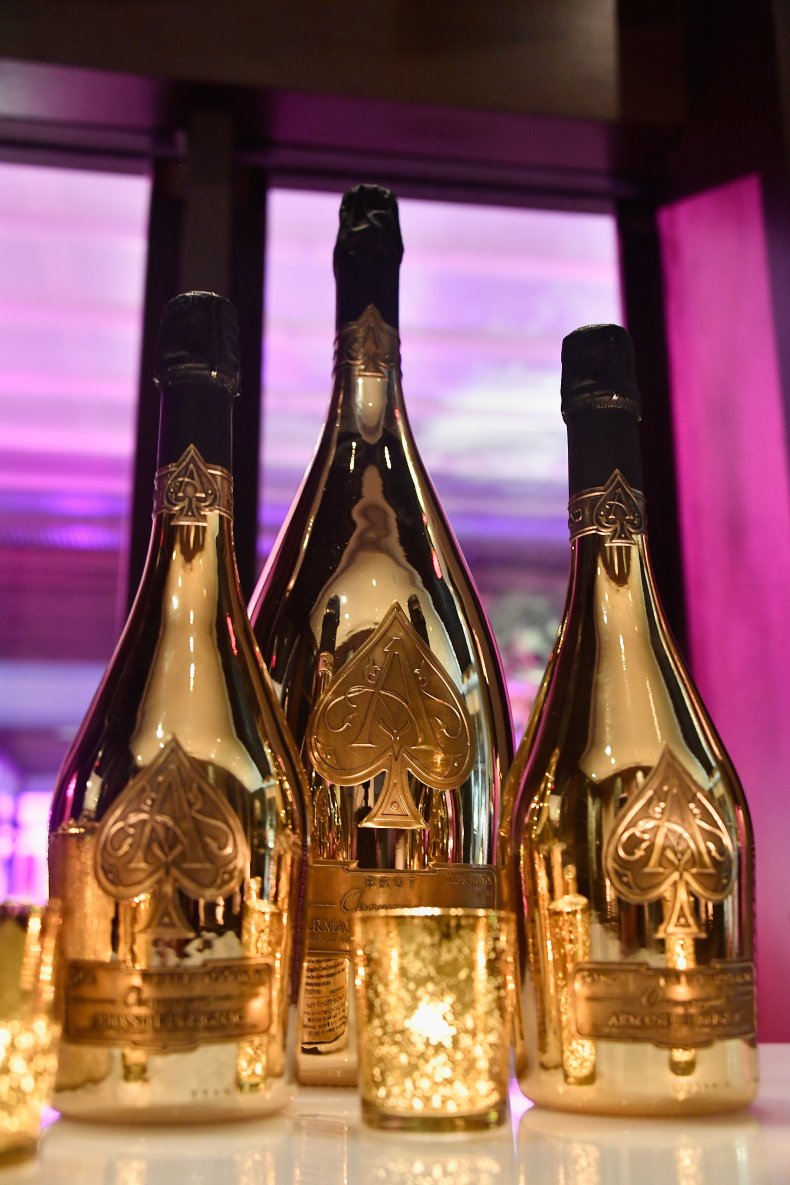 Taking the mic, Kelce reportedly told the crowd: "Listen, I know we're celebrating one thing, but everyone in here is celebrating something. Let's take this through the roof."
Mahomes was determined that he wasn't going to miss out on a good time and was spotted carrying his own bottle of expensive liquor around with him. The quarterback was seen with a bottle of Don Julio 1942 tequila, which costs $218 a time.
Earlier, the team enjoyed an evening meal in the plush surrounds of the hotel's Delilah restaurant. It would seem that there is no letup in the celebrations before the serious business of planning another route to the Super Bowl begins again in a few months' time.
Do you have a tip on a sports story that Newsweek should be covering? Do you have a question about the NFL? Let us know via entertainment@newsweek.com.