Travis Pastrana Las Vegas Jumps: Motorcyclist Attempts Evel Knievel's Fountain Jump on History Channel Tonight
Extreme motorcyclist Travis Pastrana will attempt to execute three of Evel Knievel's infamous jumps on live television. The event, Evel Live, will air from 8 to 11 p.m. EST on Sunday and will be broadcast by the History Channel.
The special event will be hosted by American Ninja Warrior host Matt Iseman.
"He's as close to Evel Knievel as we've got," Iseman said to the New York Post of Pastrana.
"Honestly, it makes my heart race. Especially because it's not one jump — it's three jumps in three hours, live," he said. "There's no room for error. As the host, it's super-exciting because I have the best seat in the house other than Travis'… but I don't want that seat.
With one jump per hour, Pastrana will attempt to recreate the concepts and exceed the execution of Knievel's most famous moments. As Knievel jumped over 50 cars, Pastrana will attempt to jump 52. Knievel jumped 14 Greyhound buses, and Pastrana will raise that amount by two as well.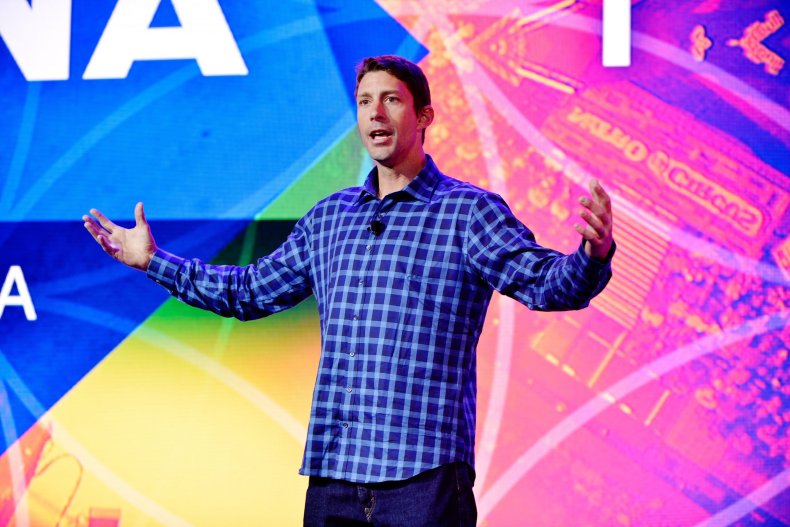 The riskiest event of the night, however, may be Pastrana's attempt to succeed in Knievel's jump of the fountain at Caesars Palace. This jump, Knievel never accomplished in full: in his attempt to jump over the fountain on Dec. 31, 1967, Knievel was hospitalized after crashing his bike on the jump, resulting in multiple serious fractures.
Pastrana is not attempting to one-up Knievel's accomplishments, but amping up the stakes on each jump in honor of Knievel's legacy.
"The only reason we're adding more is in the spirit of Evel Knievel," Pastrana told the New York Post. "He never wanted to do the same thing twice. He always wanted to push the boundaries."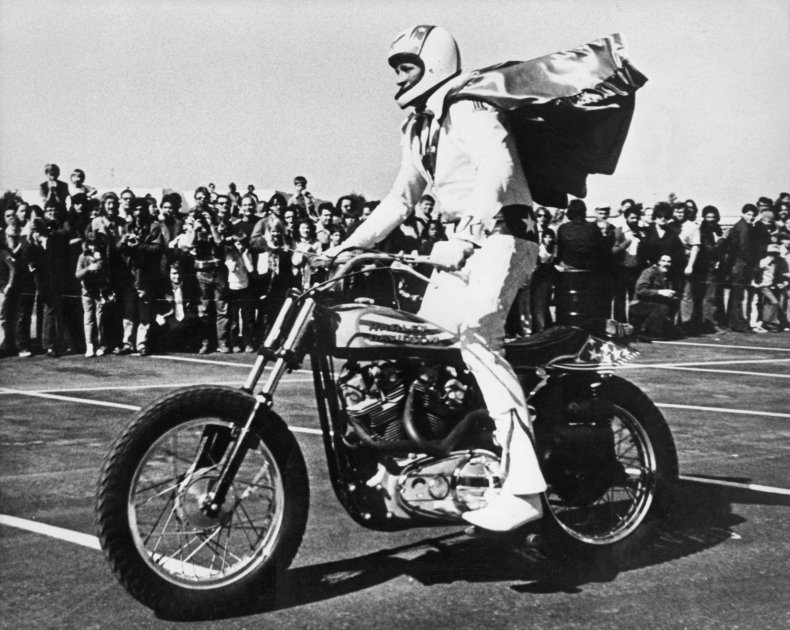 Pastrana debuted his skills in 1999 and since, has won numerous X Games gold medals. He has succeeded in Supercross, Motocross, Rally Racing and freestyle motor cross. Along with his biking accomplishments, Pastrana acts as a stuntman.
He has been injured from his sport before, the most severe at age 14. Pastrana, while practicing for a freestyle competition, missed the platform during a 120-foot jump. His spine then dislocated from his pelvis, landing him in a wheelchair for three months, according to Sports Then and Now.