Travis Scott's Lawyer Condemns 'Finger-Pointing' From Houston Authorities
Travis Scott's lawyer has condemned Houston authorities for "finger-pointing" following the Astroworld tragedy.
The rapper's attorney Edwin F. McPherson also criticized the "inconsistent messages" from police and the mayor's office since the concert on November 5 saw eight people die in a deadly crowd surge.
McPherson said in a statement to People: "Houston Police Chief Troy Finner was quoted in The New York Times as saying 'You cannot just close when you got 50,000 and over 50,000 individuals. We have to worry about rioting, riots, when you have a group that's that young,'
"Yet, just a short time later, Chief Finner states the responsibility to stop the show falls on Travis."
In a press conference on Wednesday Finner said: "The ultimate authority to end the show is with the production and the entertainer."
McPherson added: "It was reported that the Operations Plan designated that only the festival director and executive producers have authority to stop the show, neither of which is part of Travis's crew. This also runs afoul of HPD's own previous actions when it shut down the power and sound at this very festival when the performance ran over 5 minutes back in 2019."
He said: "Investigations should start proceeding over finger-pointing so that together, we can identify exactly what transpired and how we can prevent anything like this from happening again."
Similarly, a crowd safety expert accused authorities of "deflecting" the blame on to Scott after Houston Mayor Sylvester Turner said that stopping the show suddenly could possibly spark a riot.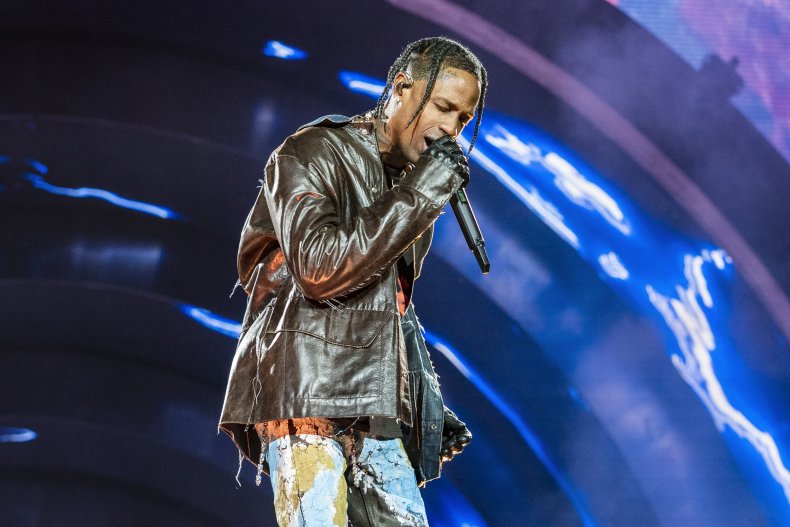 "You want to be very careful when you stop things when you've got 50,000 people that are there," Turner told ABC13 on Tuesday.
"Those in a certain area, they may know what's happening, but you got thousands and thousands that are crammed in, and they don't know what's happening."
He continued: "So if you just stop something abruptly, then you don't want to make the situation worse. So it's a sensitive situation."
Paul Wertheimer, who founded the Crowd Management Strategies consulting firm, criticized Turner's remarks and said that the rapper was being made a "scapegoat."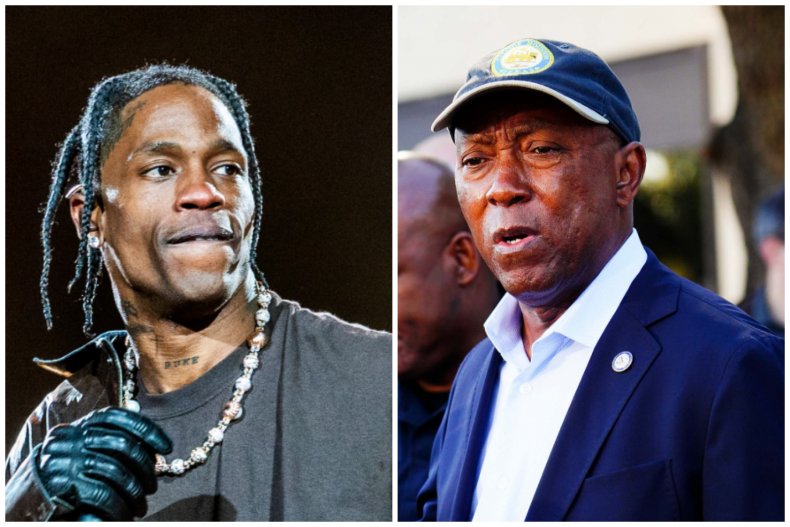 "This effort to demonize the fans in the crowd by police and fire, to say 'if we were to stop the concert earlier, there would have been a riot.' It's just a canard," Wertheimer told Newsweek.
"It's just another deflection and it's very sad to hear public officials do that because it's their job to protect those people in the crowd."
Newsweek has reached out to Turner's office for comment.
A criminal investigation into the incident at Astroworld remains ongoing.