How to Survive Crowd Crush: South Korea, AstroWorld Tragedies Spark Fears
On the eve of the first anniversary of the Astroworld tragedy and off the shocking crowd crush in South Korea, one expert has shared his advice on keeping safe at major events.
On November 5, 2021, 10 people died and hundreds more were injured at the Houston music festival headlined by Travis Scott. It led him to create a "multi-tier initiative" called Project HEAL to address event safety.
Then, during Halloween festivities in Seoul's trendy Itaewon district, there was a deadly stampede that resulted in 154 deaths and hundreds of injured people.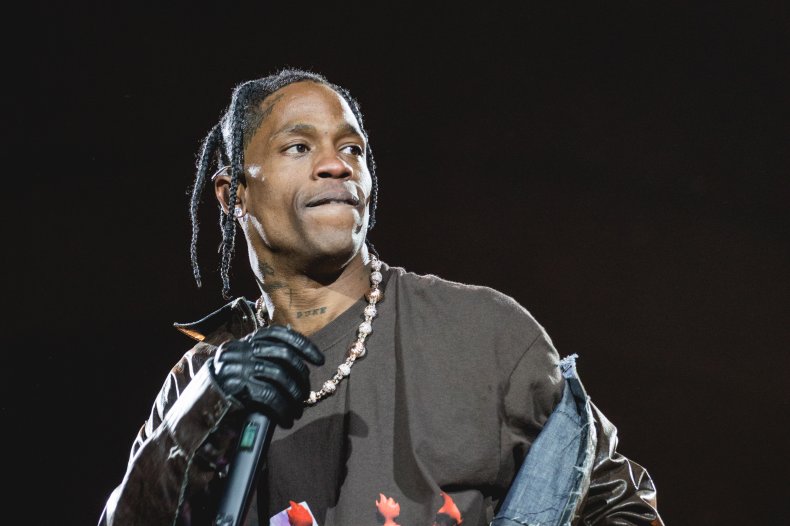 South Korean President Yoon Suk-yeol declared a week of national mourning following the tragic event that saw thousands of people trapped and crushed when a crowd surged into a narrow alley.
A former Atlanta Police officer with extensive experience working large-scale events, including the 1996 Olympic Games, warned "there are no easy answers when it comes to ensuring safety at large public gatherings."
M.M. Harrold told Newsweek "emotion, alcohol and, particularly in the sports context, literal fanaticism is present," make it hard to prevent an emergency once it starts taking place.
But "there are certain measures that can be taken to attempt to minimize risk."
"The public should use common sense when choosing which events to attend," Harrold said.
"While there are no guarantees, historically safe events sponsored by major sports franchises, governmental entities and reputable event promoters can all be indicative of a well-ordered and planned event."
He recommend educating yourself about the event, promoter and venue.
"For example, just prior to the tragedy at the Astroworld Festival, there had been a crowd surge incident at NRG Park causing the cancellation of rapper Playboi Carti's concert that should have raised red flags for both event planners and the public," Harrold told Newsweek.
The former police officer turned author conceded that while "some emergencies arise without warning," it was critical for attendees to keep an eye out for any warning signs of impending danger.
"Violence, crowd rushing, or other types of dangerous activity can be fueled by high emotions, frustration, conflict between fans of different teams, or alcohol or drugs, " he said.
"Being aware of your surroundings is crucial. Trust your instincts, especially if the feel and energy of the event differs from similar events you've attended in the past."
Another clue would be to keep an eye on the players or performers at the event to see if they are becoming agitated.
"This can lead to interactions between the players and performers and the audience that can become toxic, such as the brawl during an NBA game [that's become] known as the 'Malice at the Palace' in Auburn Hills, Michigan, in 2004," Harrold said. The incident, which involved a fight between players of the Detroit Pistons and Indiana Pacers and fans, resulted in the suspension of nine players and five fans being banned for life from attending Pistons' home games.
Other tips from Harrold include scoping your surrounds to know where the exits are and where potentially hot spots for crowd crushes might happen.
"Ideally, identify ahead of time if you are at a venue where a 'crowd crush' may become likely and avoid or leave such venues," he explained.
"Some questions to ask: Is the event overcrowded? Are tensions or emotions high? Is there assigned seating or is the crowd moving organically, especially if trying to move forward towards the stage or another desirable destination? Could a situation arise where large numbers of people in a wide area may be pushed into a narrower path?"
But if you find yourself in an emergency at a public event, Harrold's first piece of advice is that "it is critical to stay calm."
"You have a better chance of surviving it if you can process information quickly, stay calm and make rational decisions," he said.
"While alcohol and drugs are seemingly closely tied to certain events, being drunk or under the influence can greatly reduce your ability to address the situation most effectively."
M.M. Harrold is the author of Out of the Blue, the first installment of the Dan Stock thriller series.